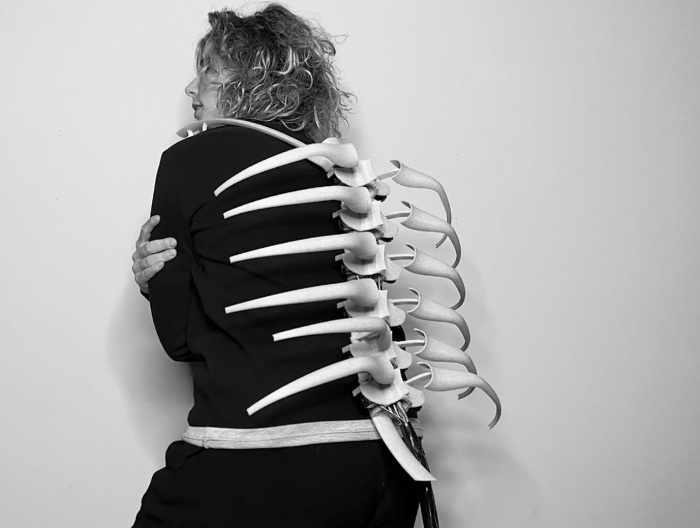 Zhuo Chen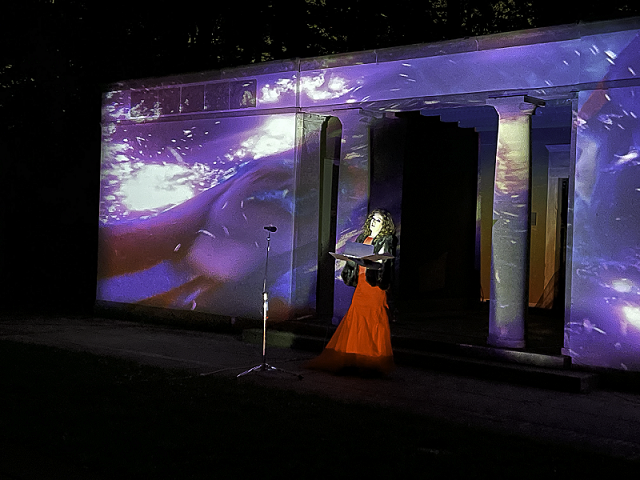 Merel Noorlander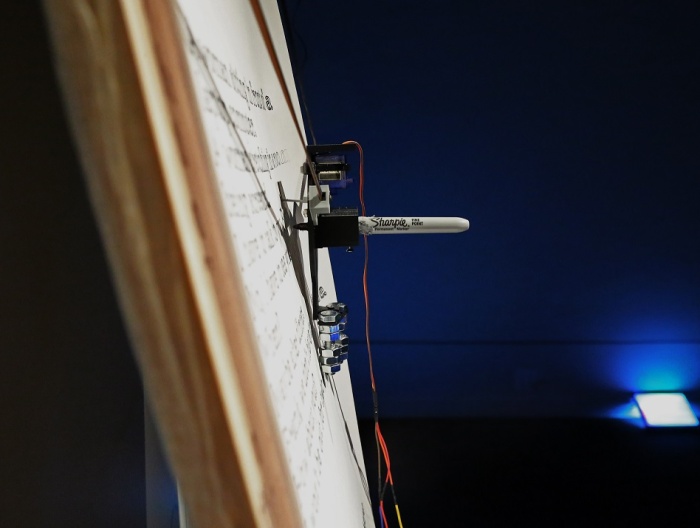 Vikram Kalidindi
4D Design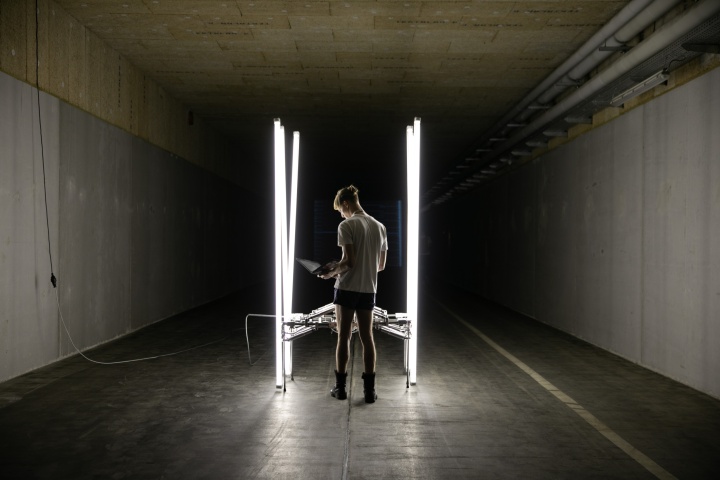 Michael Candy (MFA 4D Design 2023)
4D Design Philosophy
4D Design Philosophy
A distributed network of activists, artists, authors, designers, engineers using technology to solve complex problems and discover innovative new forms through coding, tinkering, and obsessive making
The impact of technology on the field of design is profound. Established in 2019, the Academy's newest department builds on a legacy of innovation by expanding the skillsets of designers to include Experience Design (XD, UX), Interaction Design (IxD), projection mapping, embedded electronics, applied robotics, 3D printing, visual interfaces, and virtual/mixed reality environments. These emerging processes are situated alongside more traditional modes of making, and we believe in a democratic approach to understanding and accessing technology.
4D Design at Cranbrook explores the many ways the physical world around us is infused with an undercurrent of flowing data that turns everyday experiences into connected, feedback-driven interactions that transform culture and society. 4D Design students weave technology into their work through thoughtful, responsible, and compassionate design, while actively shaping the world.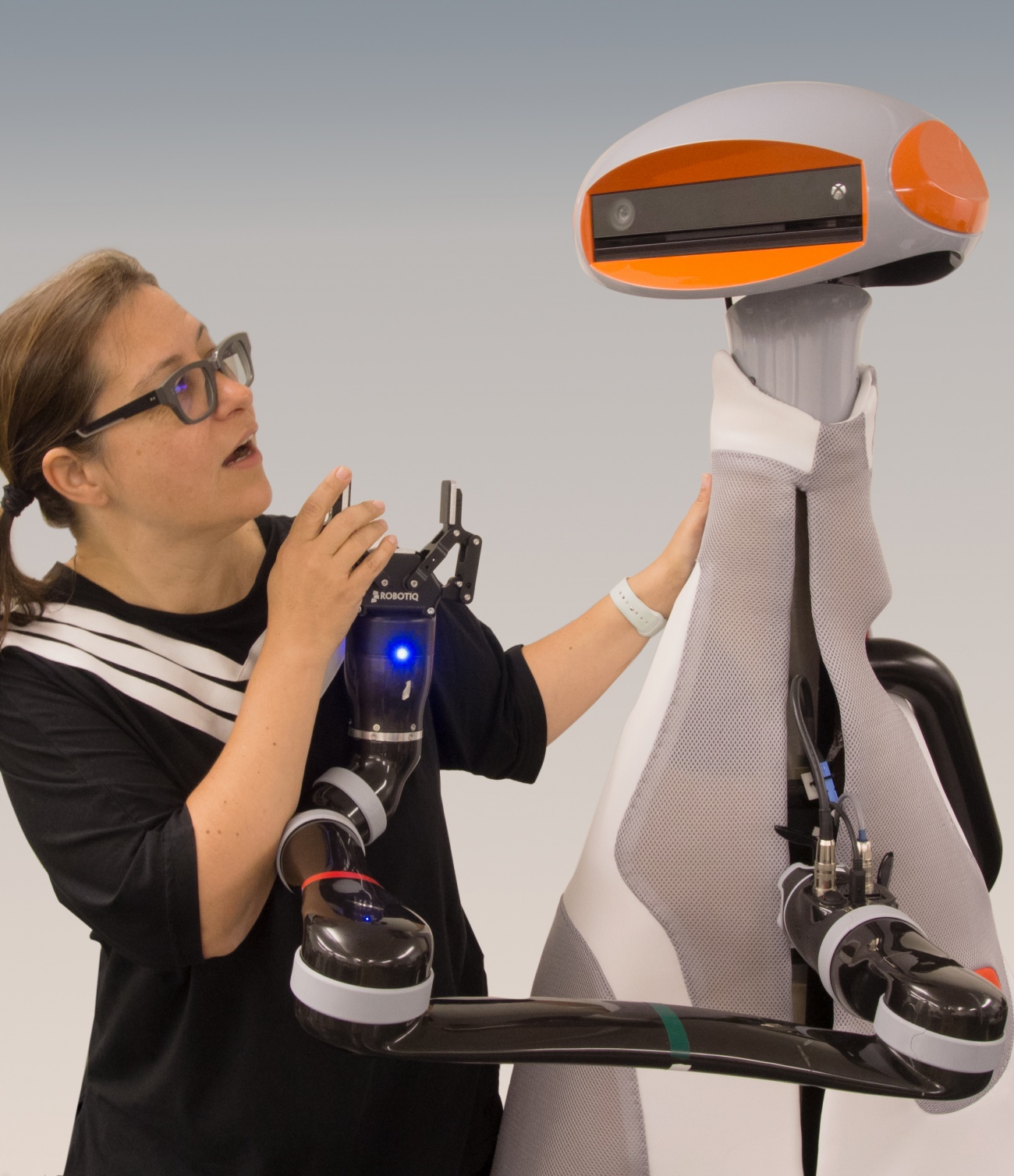 Carla Diana with POLI Service Robot Close Project
Designer-in-Residence
Designer-in-Residence
Carla Diana
Carla Diana is the founder of the 4D Design program at Cranbrook. A designer, author, and educator, she explores the impact of future technologies through hands-on experiments in product design and tangible interaction. In addition to her studio practice, she is Head of Design for Diligent Robotics, an Austin, Texas, based company where advances in artificial intelligence and machine learning manifest in robot assistants to help healthcare workers. 
Carla has been part of innovation design firms Smart Design and frog where she worked on a range of products from robots to connected home appliances. Her work has appeared on the covers of Popular Science, Technology Review, and The New York Times Sunday Review. 
Carla writes and lectures frequently on the social impact of robotics and emerging technology. Her latest book, My Robot Gets Me: How Social Design Can Make New Products More Human (HBR Press 2021) discusses design strategies for everyday products. She is the creator of the world's first children's book on 3D printing, LEO the Maker Prince, and co-host of the Robopsych Podcast, a show that explores the design and psychological impact of human-robot interaction. Her latest research is focused on autonomous vehicle systems as public transportation solutions.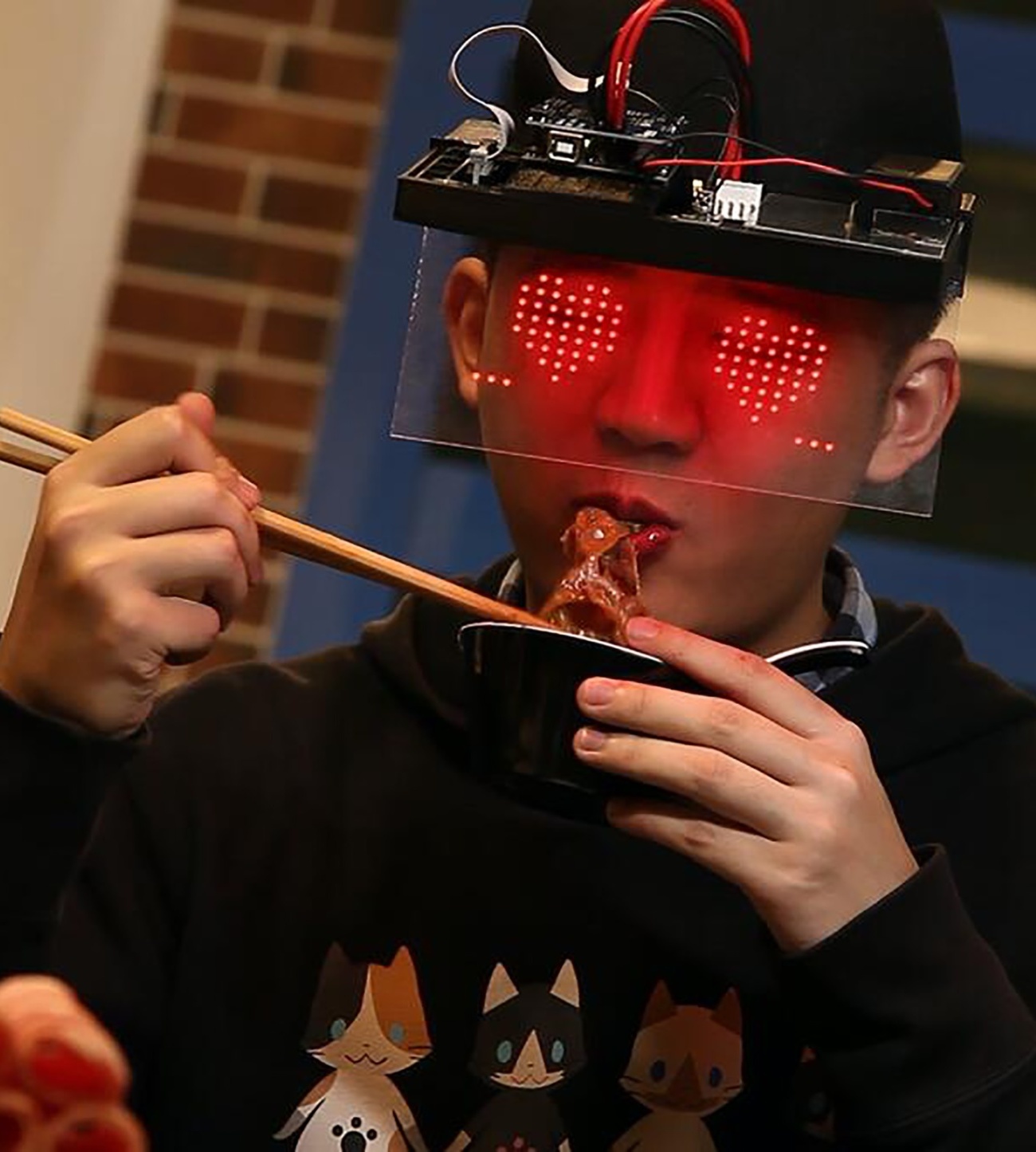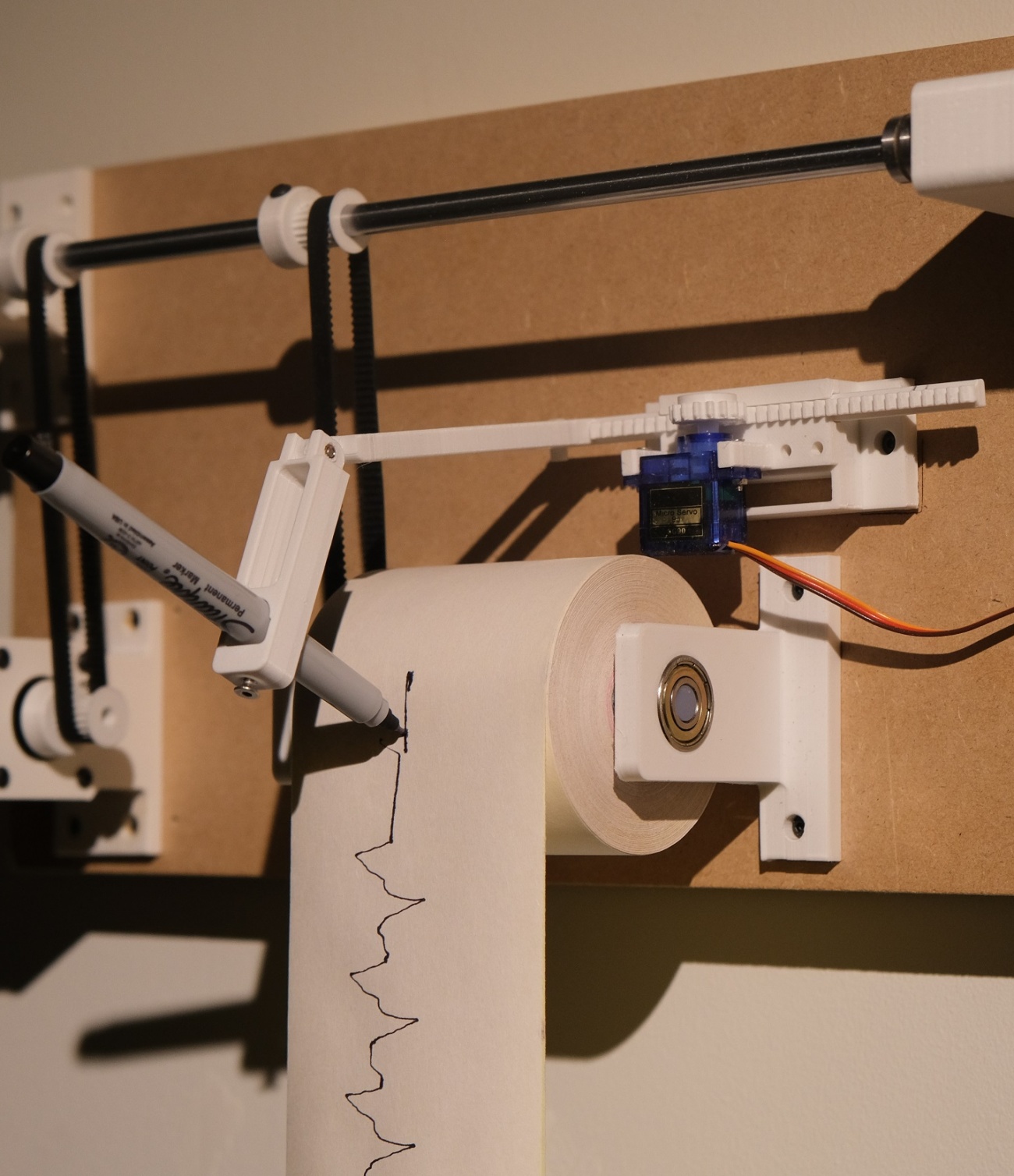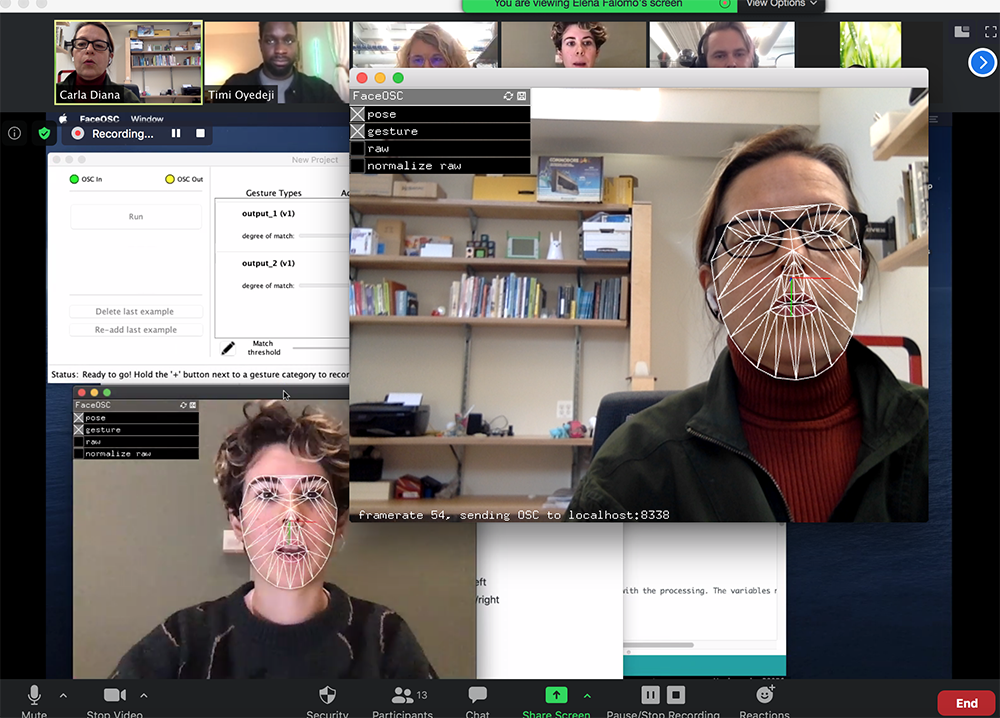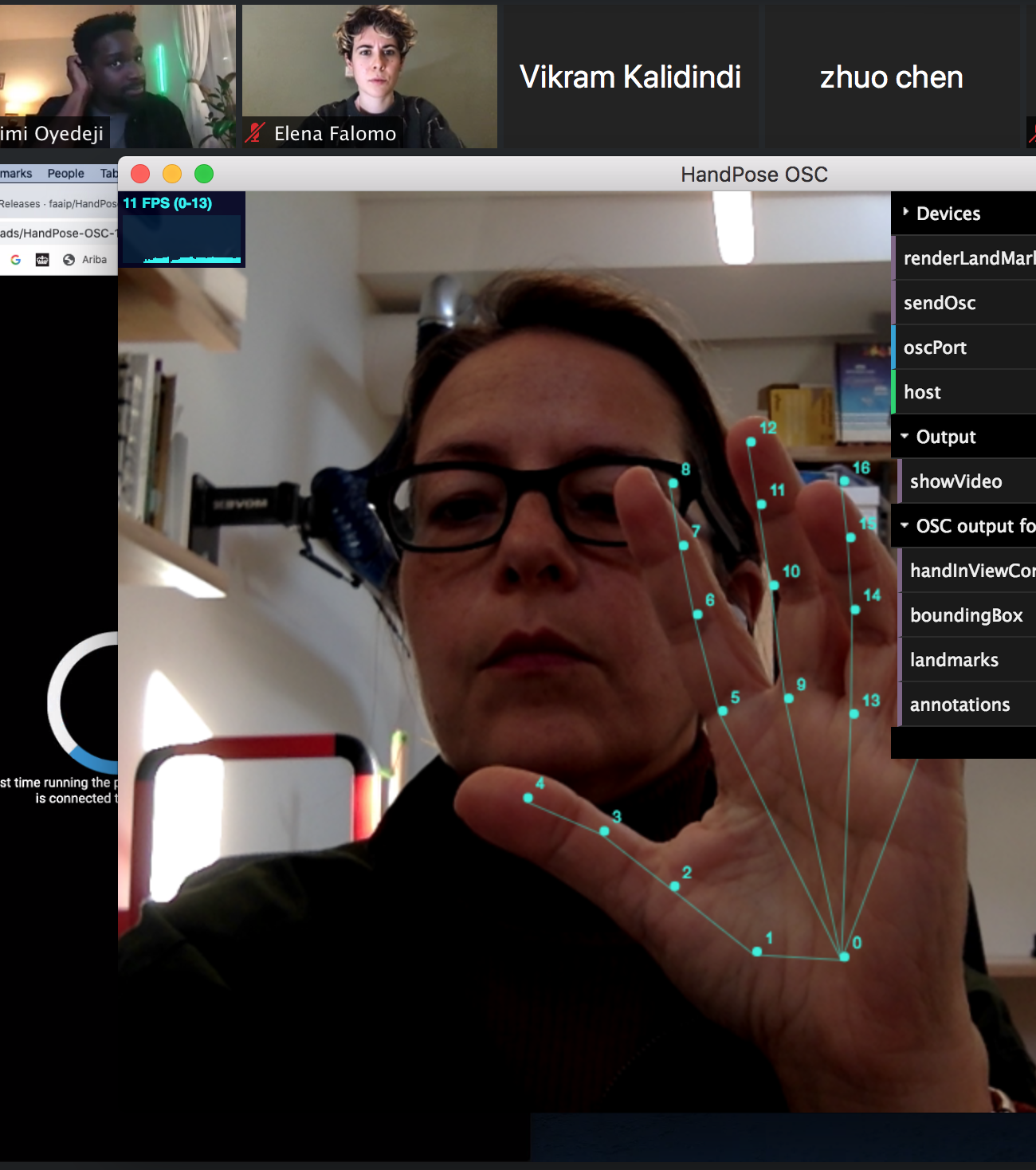 Jerry Li (MFA 4D Design 2021)
Vikram Kalidindi (MFA 4D Design 2021)
4D Design Teachable Homes Workshop
4D Design Program
4D Design Program
A culture of exploration and risk taking, with the flexibility to develop a work at a variety of scales
The 4D Design department is well suited for applicants with a foundation in technical disciplines such as engineering and computer science and those with specialized art, design, and architectural experience. The department challenges students to consider the impacts of technology on contemporary culture and delves deeply into subjects such as generative AI, ethics of technology, digital fabrication, virtual world-building, and more.
Each cohort is a carefully curated mix of artists, designers, and technologists whose background and experience contribute to the diversity of the community and encourages skill sharing and the rapid exchange of knowledge. Self-directed studio work and group design projects are supplemented by regular readings, seminars, and weekly critiques. Departmental visitors bring new perspectives from a variety of fields, and group dinners in the studio provide lasting connections and professional networking opportunities.
Still have questions about the program? Are you wondering, "what is the fourth D?" Click on our "Frequently Asked Questions" below for more information.
4D Design
4D students build upon the following areas of exploration:
1.

Dynamic product behaviors

5.

Embedded electronics and applied robotics

6.

Connected devices and product ecosystems

7.

Augmented, virtual and mixed reality

8.

Voice control and conversational interfaces

9.

3D printing and material creation

10.

Biometrics, prosthetics, and augmentation

11.

Telepresence and avatars
Carla Diana
The Cranbrook Experience in 4D Design
Carla Diana
The Cranbrook Experience in 4D Design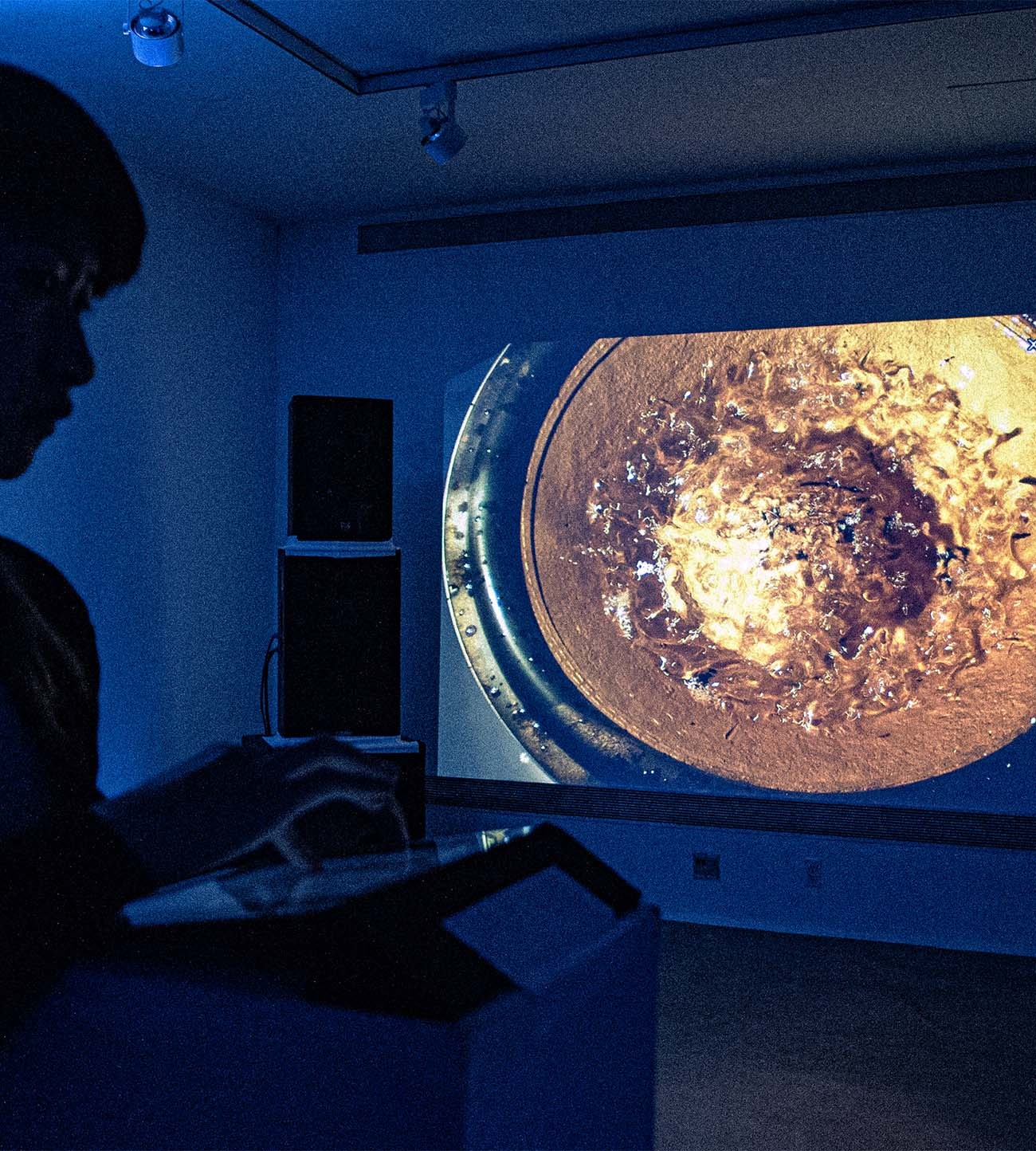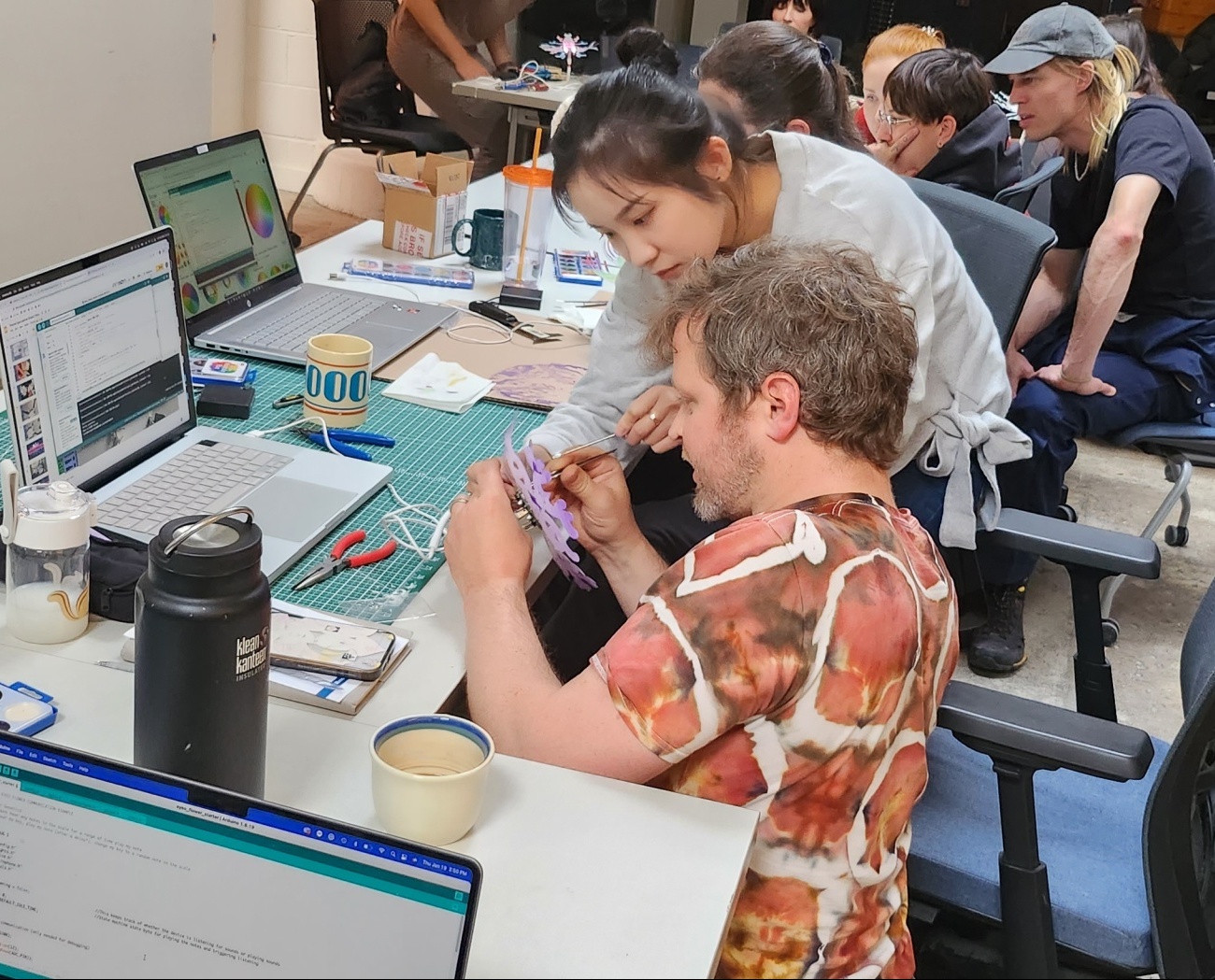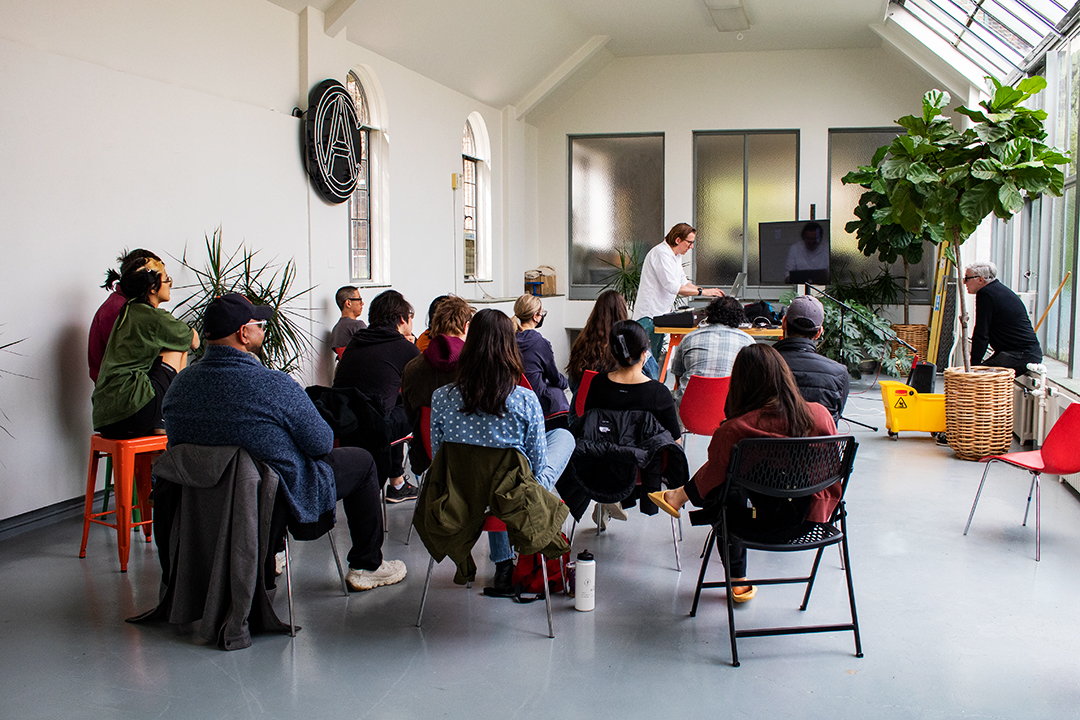 Student interacting with projection mapping, sound performance by artists otdotjo and Detroit Bureau of Sound. Photo: Ena Kantardžić
Dave Vondle and student adjusting nitinol wire on kinetic flower.
Mikael Jorgensen, Keyboardist from WILCO leading an experimental sound and improvisation workshop
4D Design Visiting Artists/Critics
4D Design Visiting Artists/Critics
Leading figures working at the intersection of emerging technology and design
4D Design visitors are selected in response to the direction of work taking place in the studio, and their unique ability to contribute to the collective voice of the program. They work with students through workshops, studio visits, group critiques, and design charrettes, as well as presenting lectures on their professional practice, and using the studio as a testing ground for new ideas.
Recent visitors have presented workshops on 3D scanning technology and the use of robotic muscle wire to activate objects, led discussions on the implications of NFTs, and collaborated on large-scale projection mapping. Many of our visitors maintain an ongoing connection to the department and are frequently available to students as professional resources and project consultants. Group dinners in the studio provide another way to engage with visitors and these connections often lead to personal connections and professional development opportunities.
Select Catalysts

Select Catalysts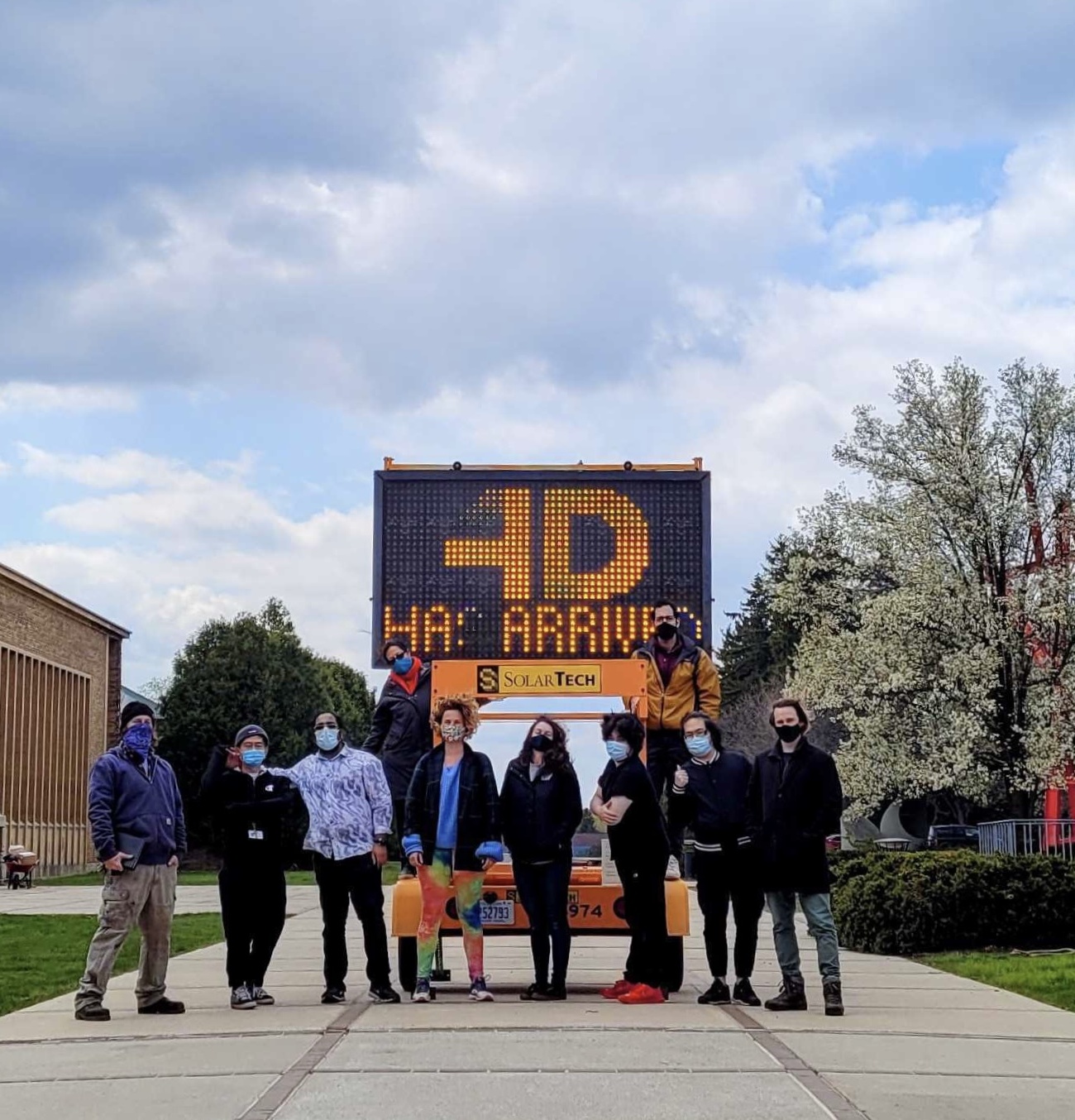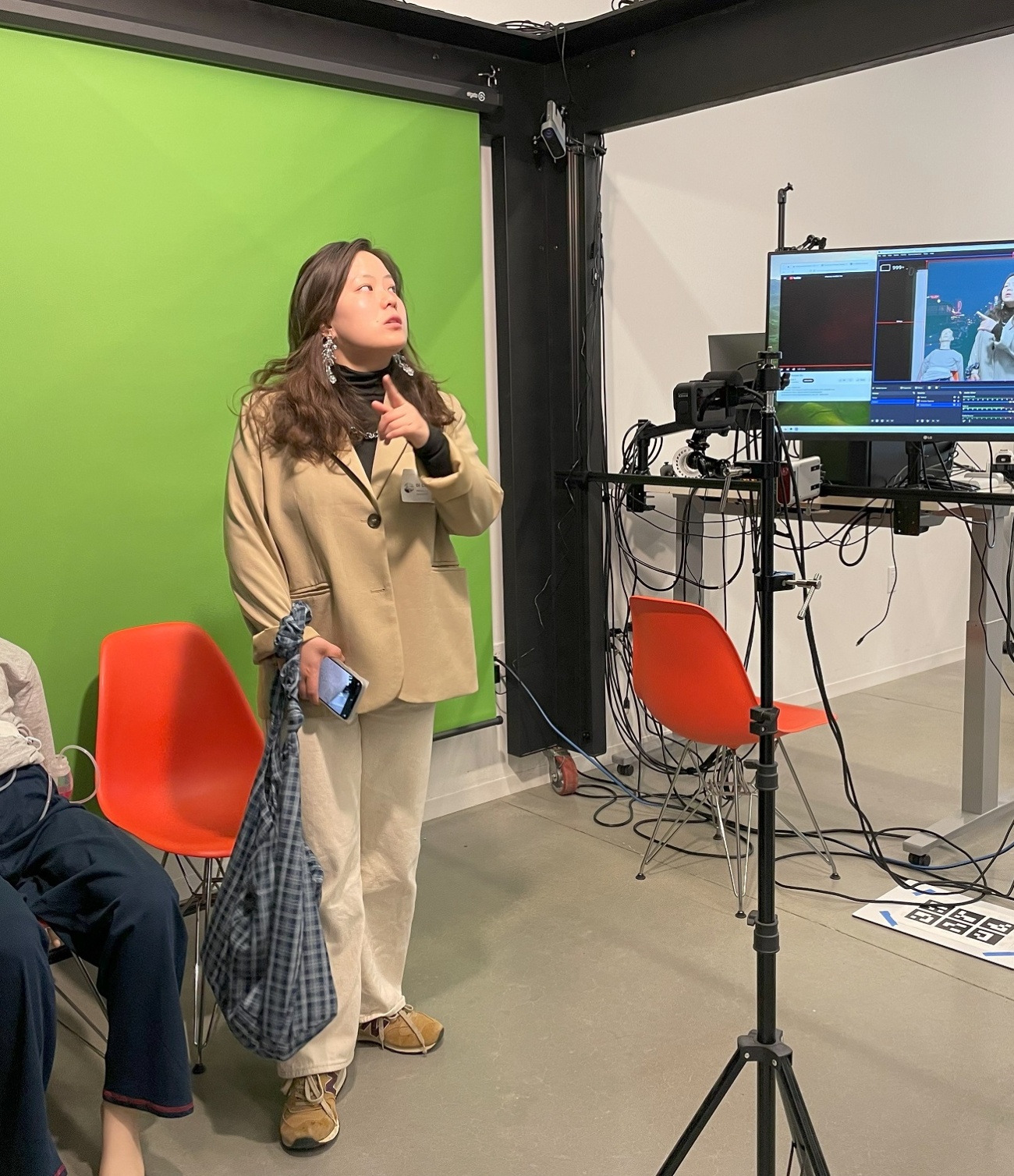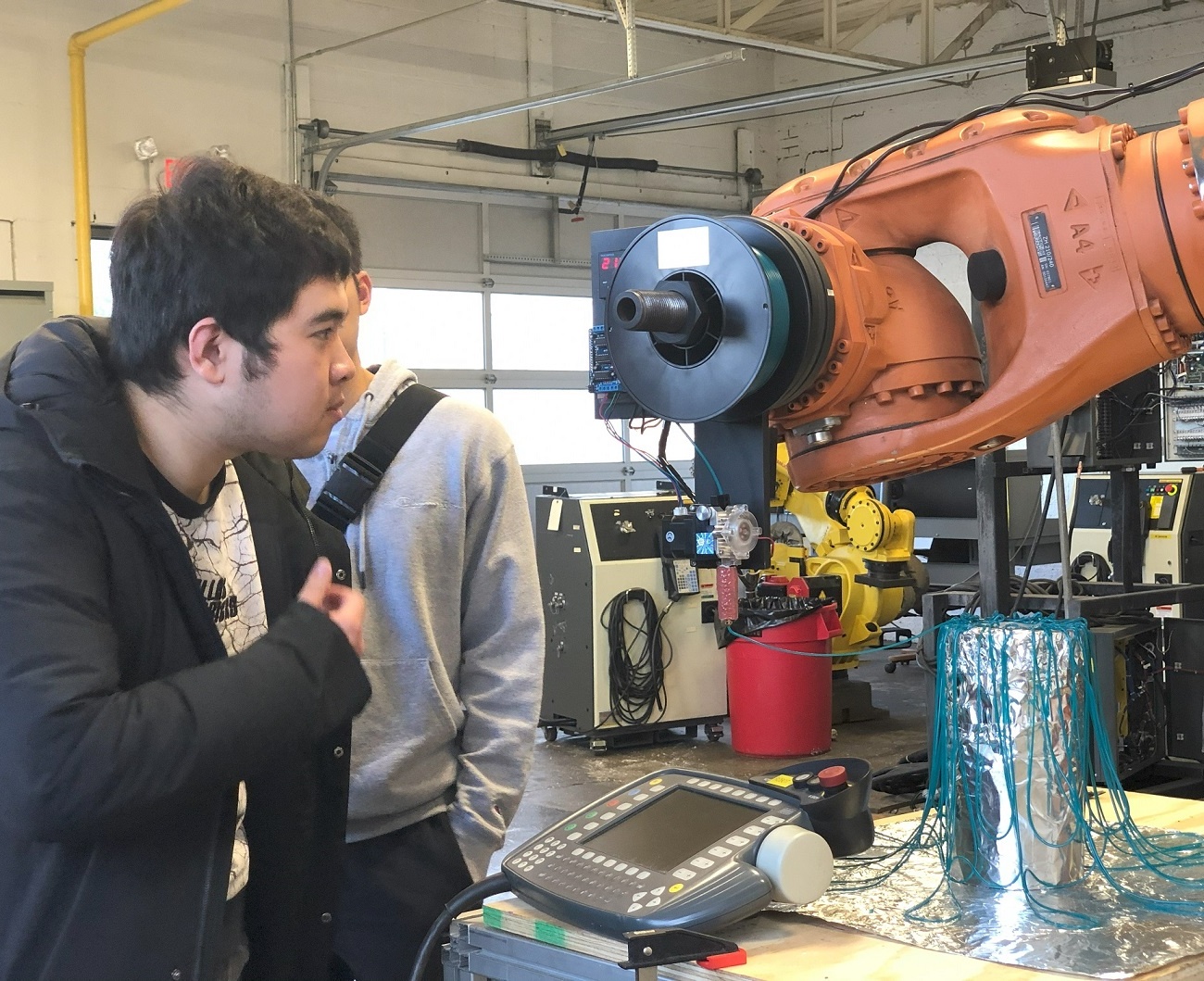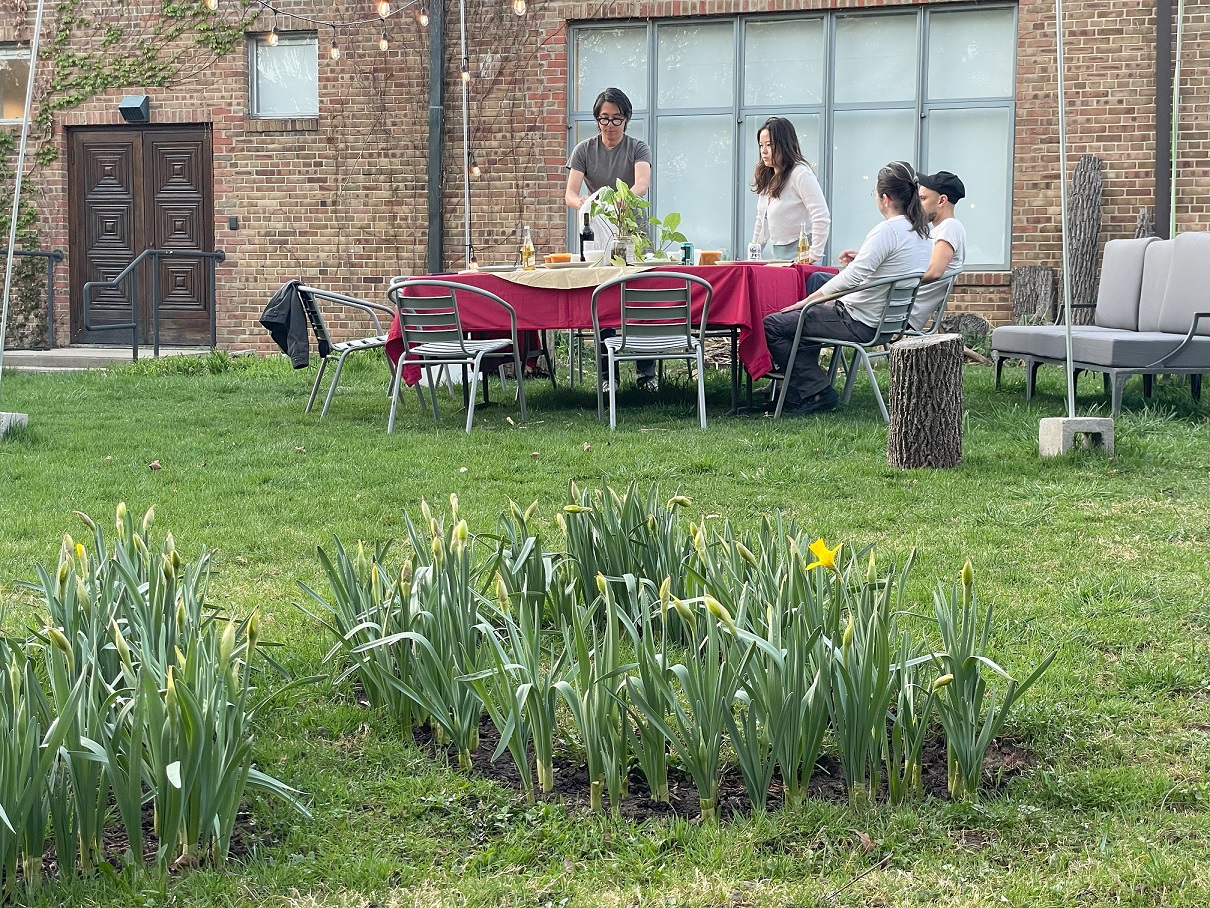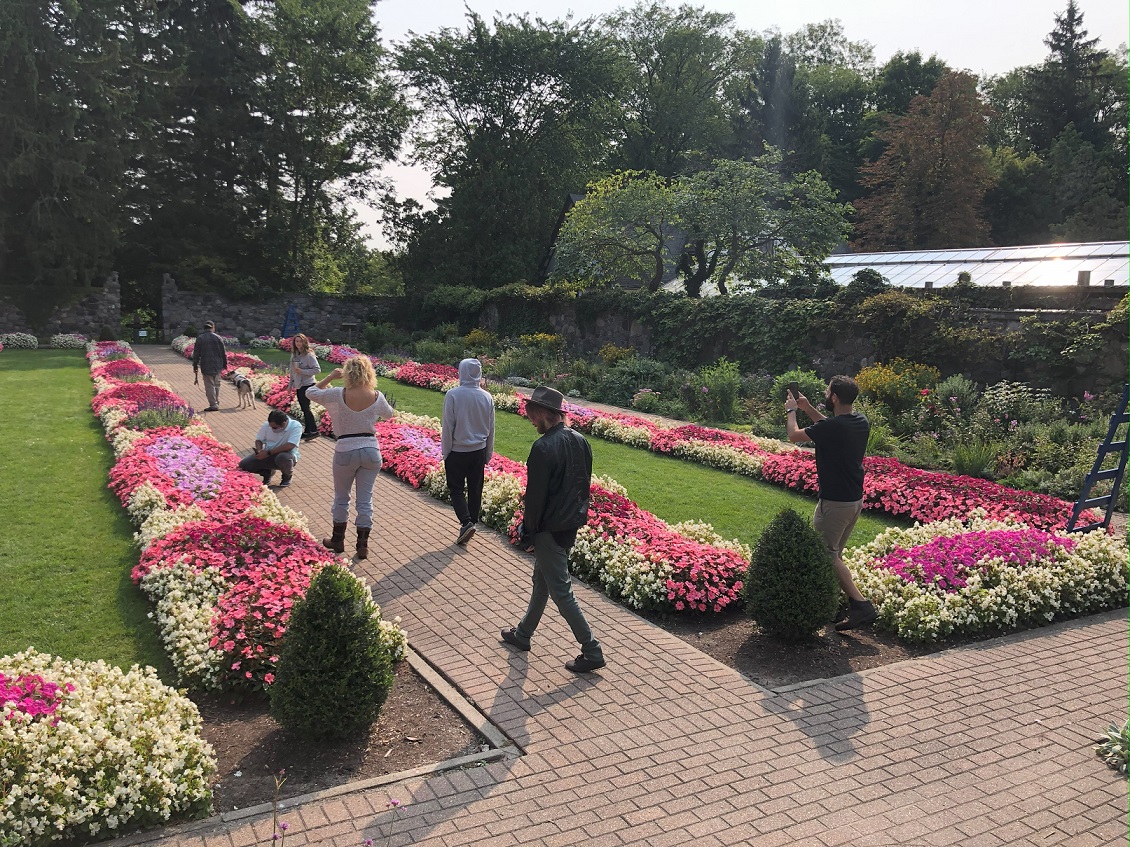 4D Design department, including the first graduating class outside of Cranbrook Art Museum during the 2021 Graduate Degree Exhibition. Installation by Steven Kuypers (MFA 4D Design 2021).
4D Design students enjoy a shared meal outside the department.
4D Design students visit Cranbrook House and Gardens, part of the Cranbrook Educational Community.
4D Design Experience
4D Design Experience
Self-initiated and sustained studio work is at the core of the department
As makers, our studio culture is based on collaboration and exchange. We actively teach each other new processes and trade tips about everything from motor control to AI prompt writing and collaborative VR sketching.  We are regularly flying drones, creating outdoor installations, staging exhibitions, and writing code – the possibilities for exchange and peer-to-peer learning are limitless.
4D Design regularly visits design firms, artist studios, tech facilities, and university labs, for behind-the-scenes visits with leading artists, designers, and scholars. Students are provided ongoing feedback through regularly scheduled critiques and take part in reading groups, seminars, critiques, and studio visits. The studio of Carla Diana, Designer-in-Residence, is housed in the 4D department and a common kitchen and social area further encourage community building.
Student Work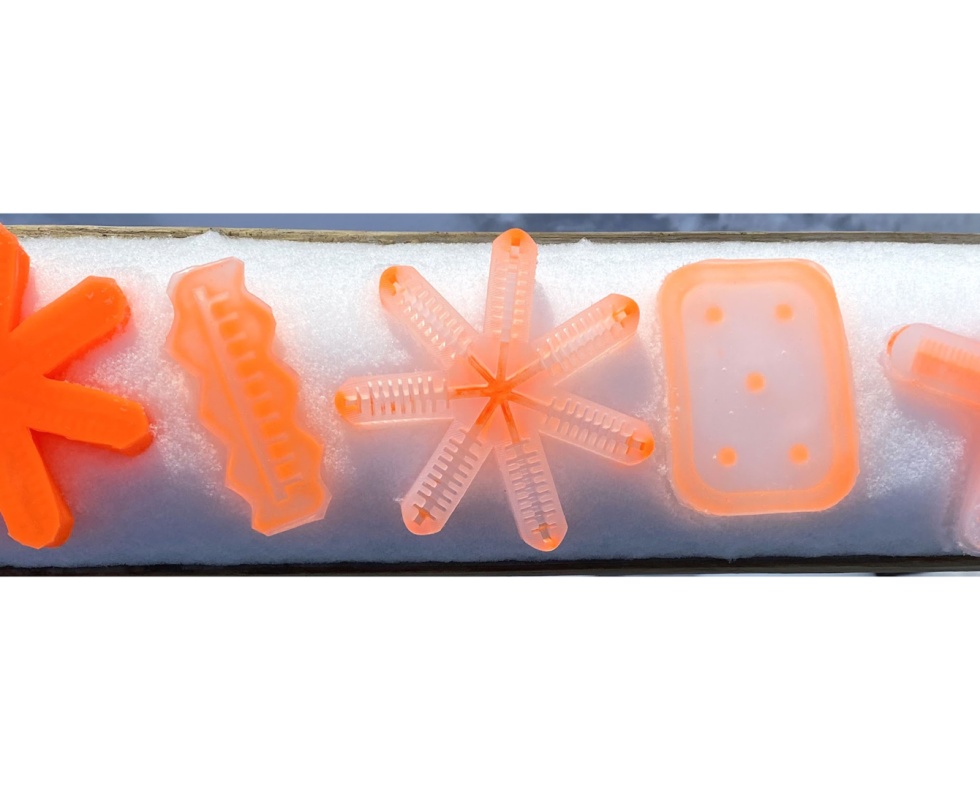 EMILY BOMMARITO (MFA 4D DESIGN 2022)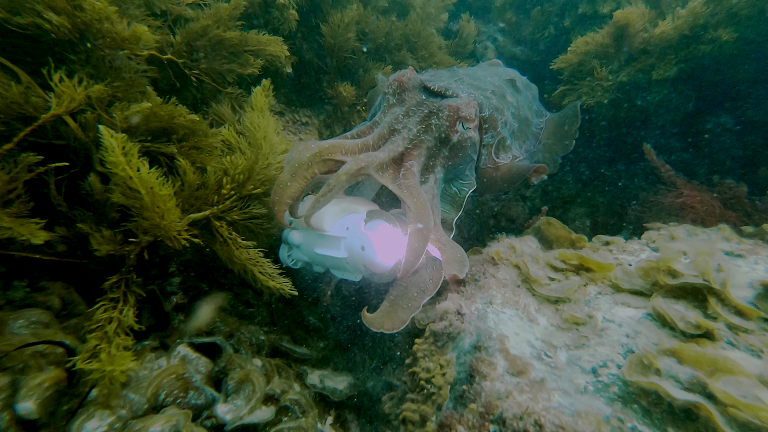 Michael Candy (MFA 4D Design 2023)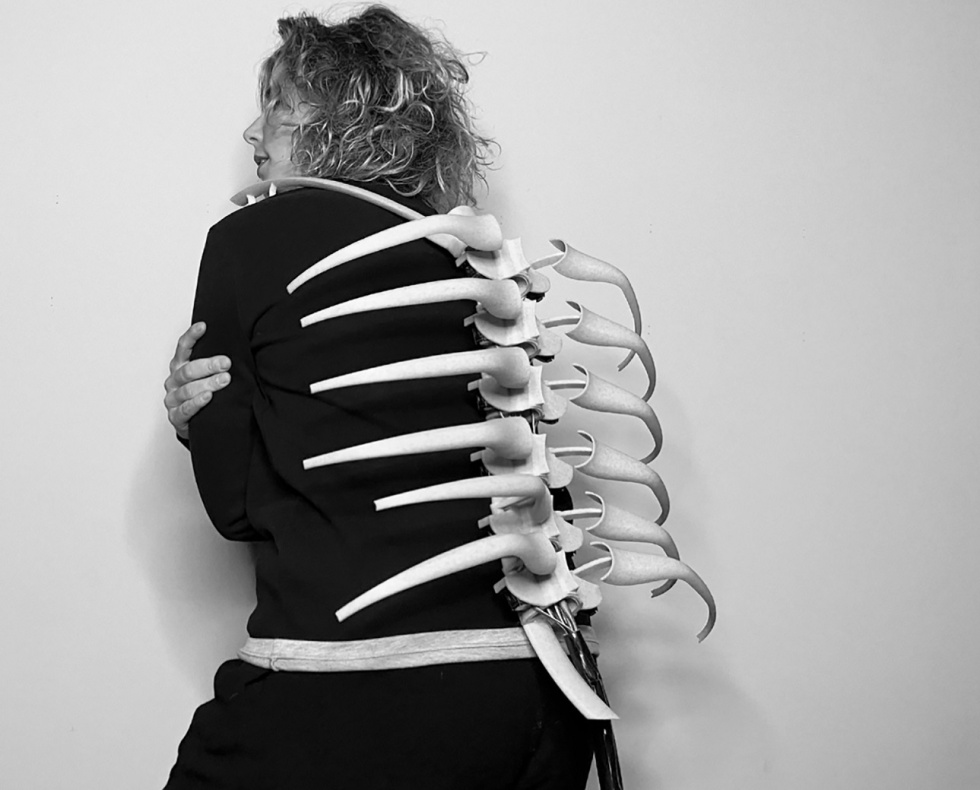 Zhuo Chen (MFA 4D Design 2021)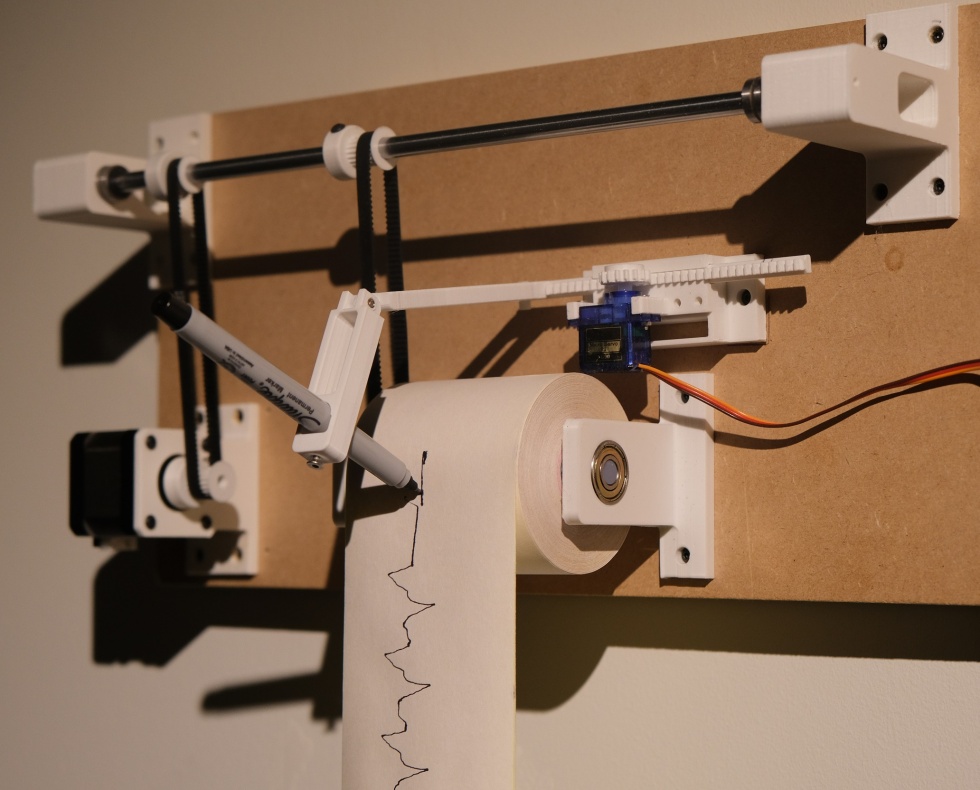 VIKRAM KALIDINDI (MFA 4D DESIGN 2021)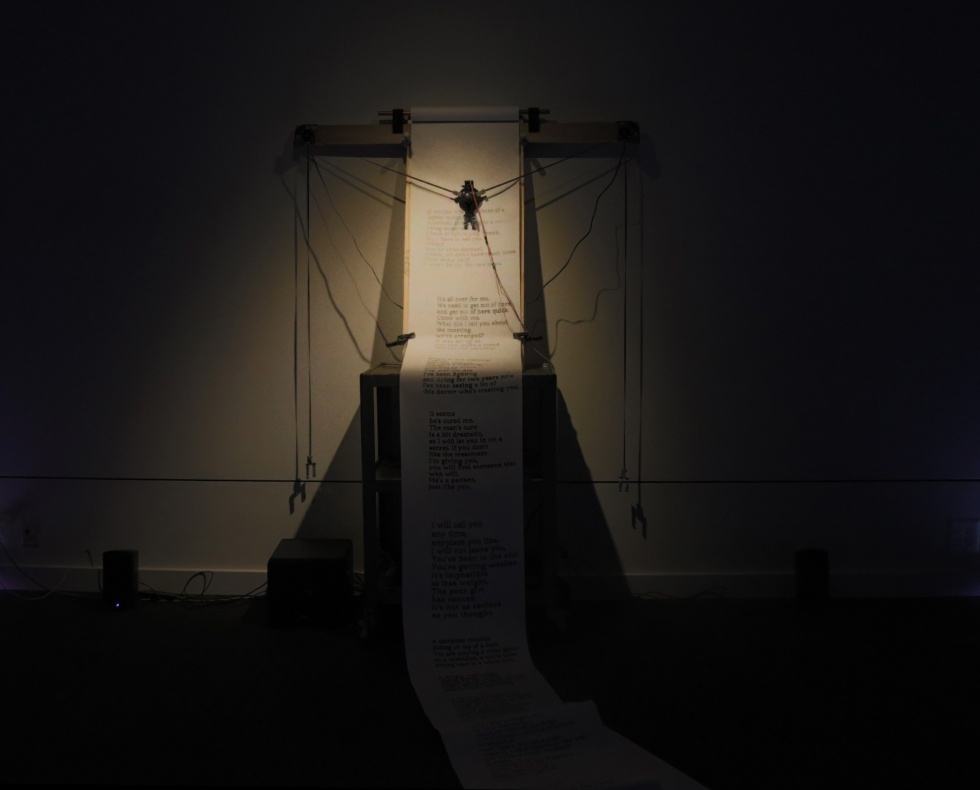 VIKRAM KALIDINDI (MFA 4D DESIGN 2021)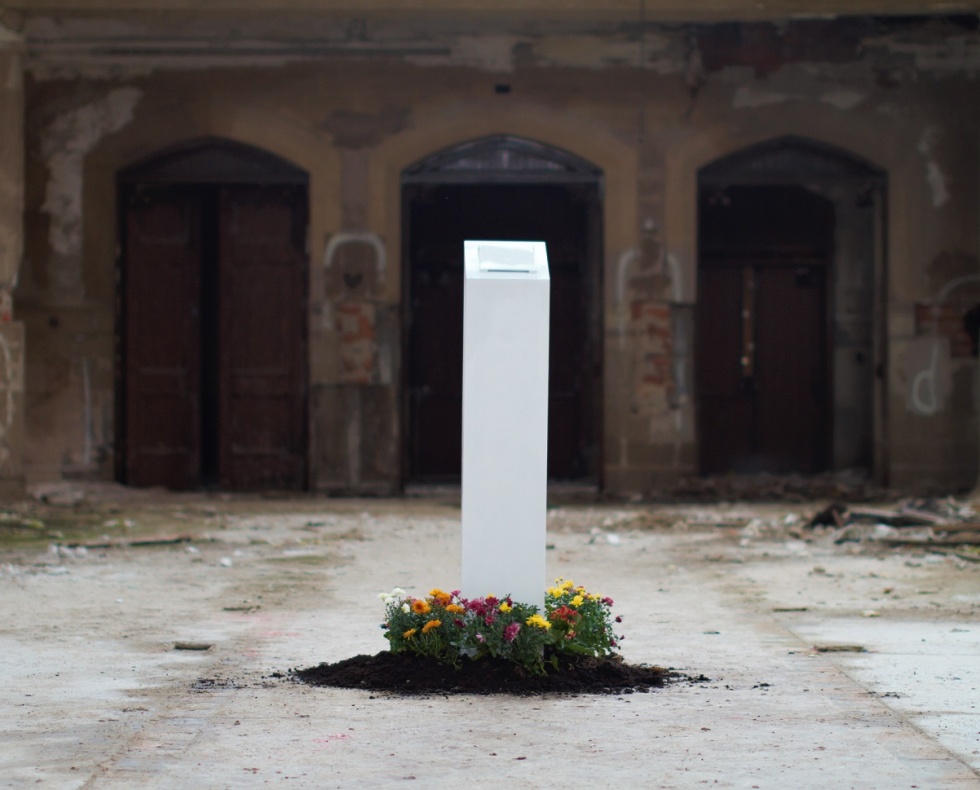 JAE SONG (MFA 4D DESIGN 2023)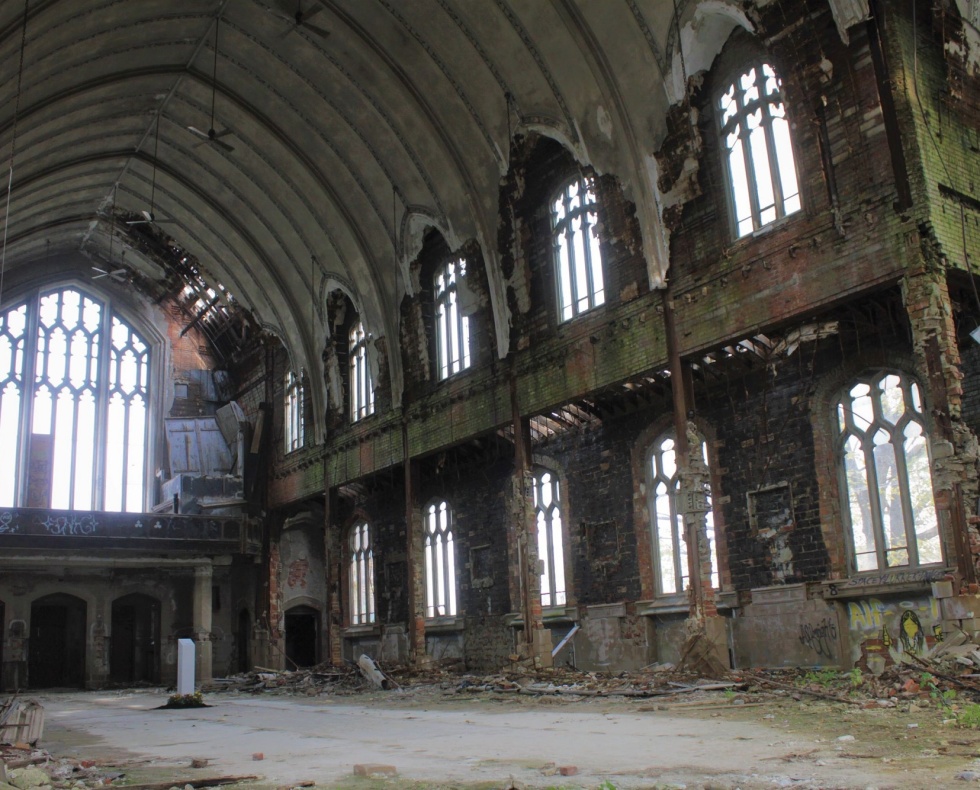 JAE SONG (MFA 4D DESIGN 2023)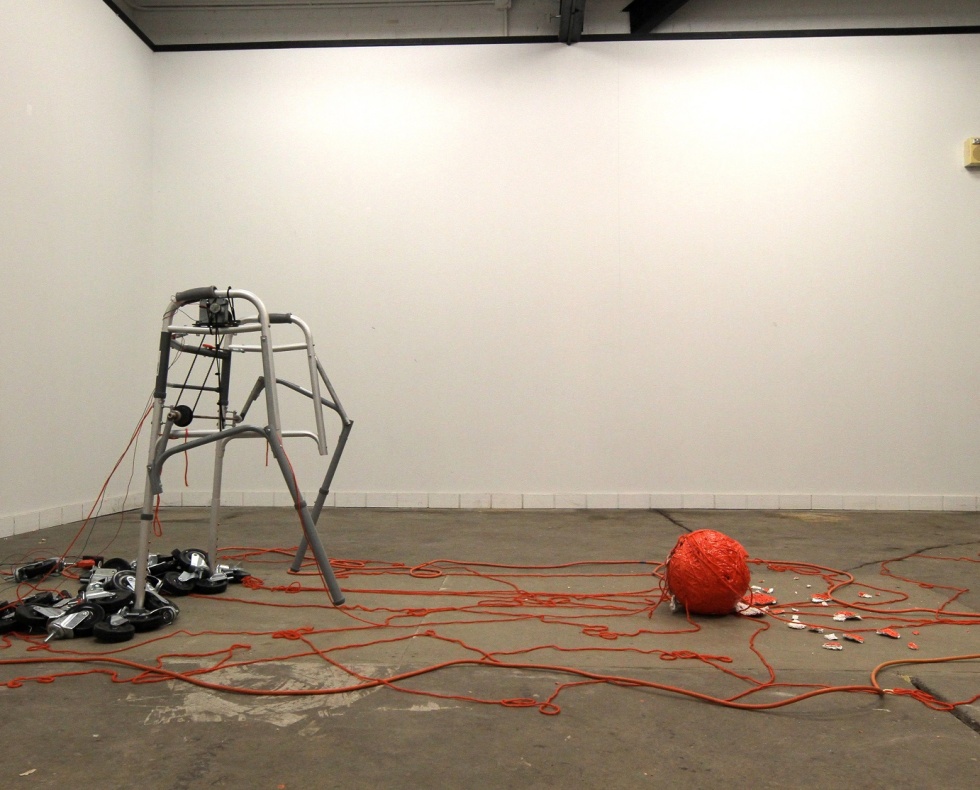 JAE SONG (MFA 4D DESIGN 2023)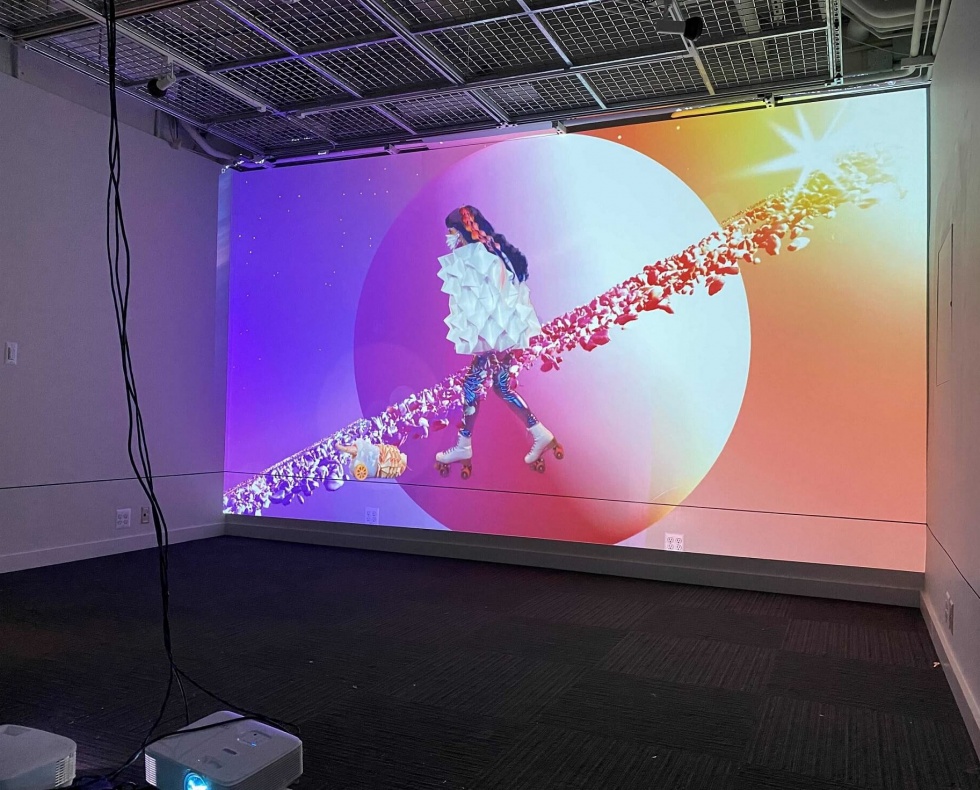 Merel Noorlander (MFA 4D Design 2022)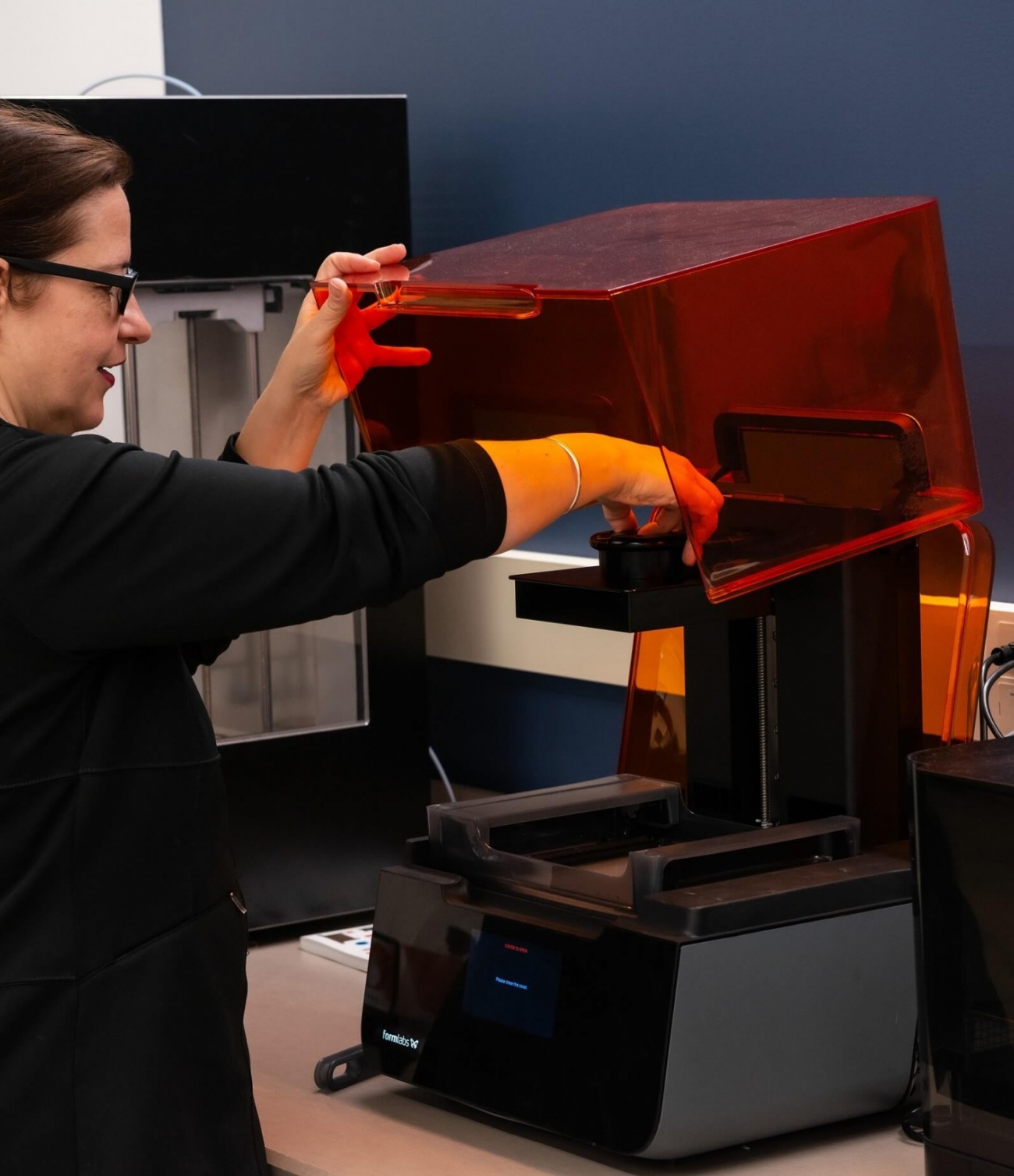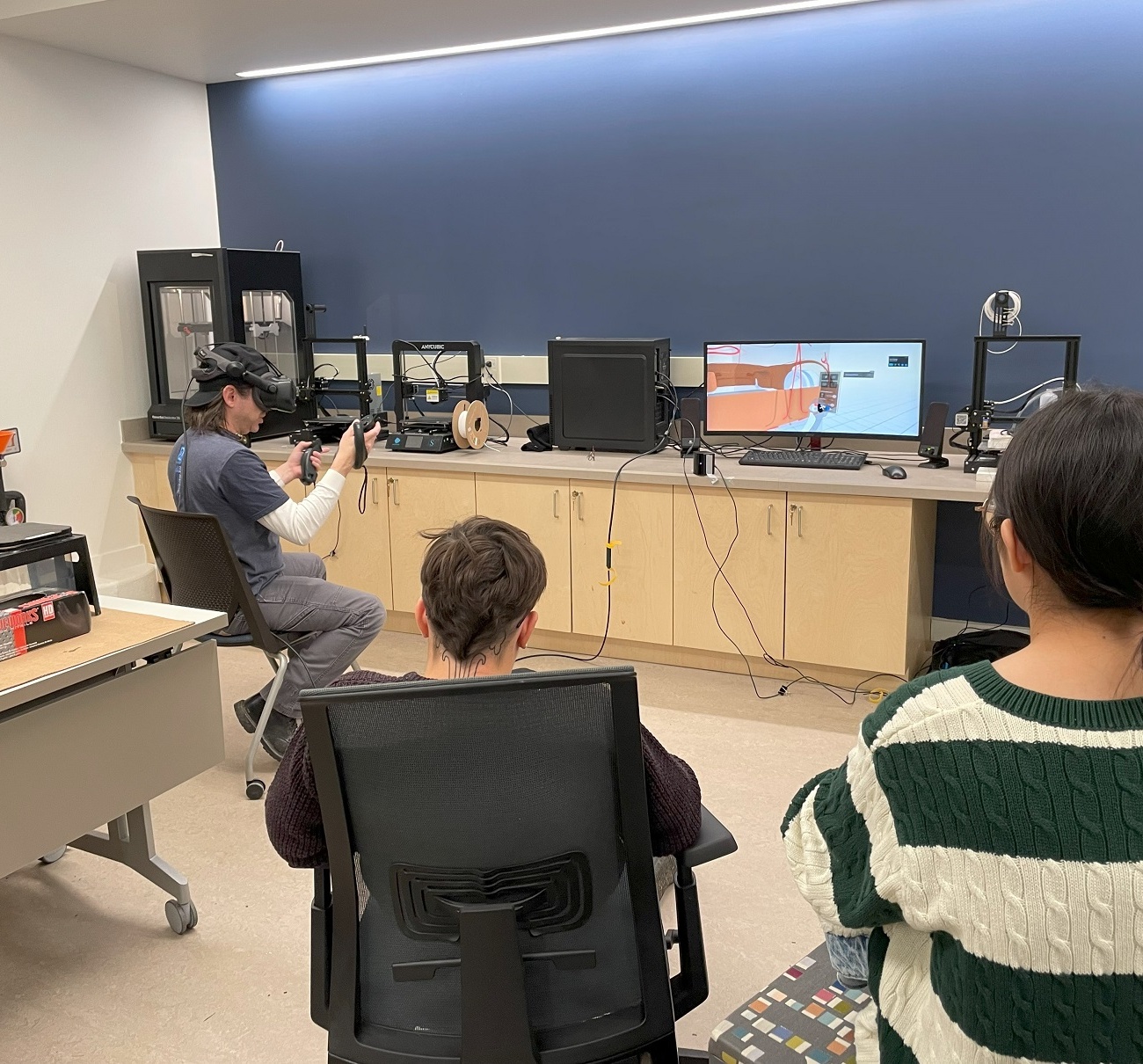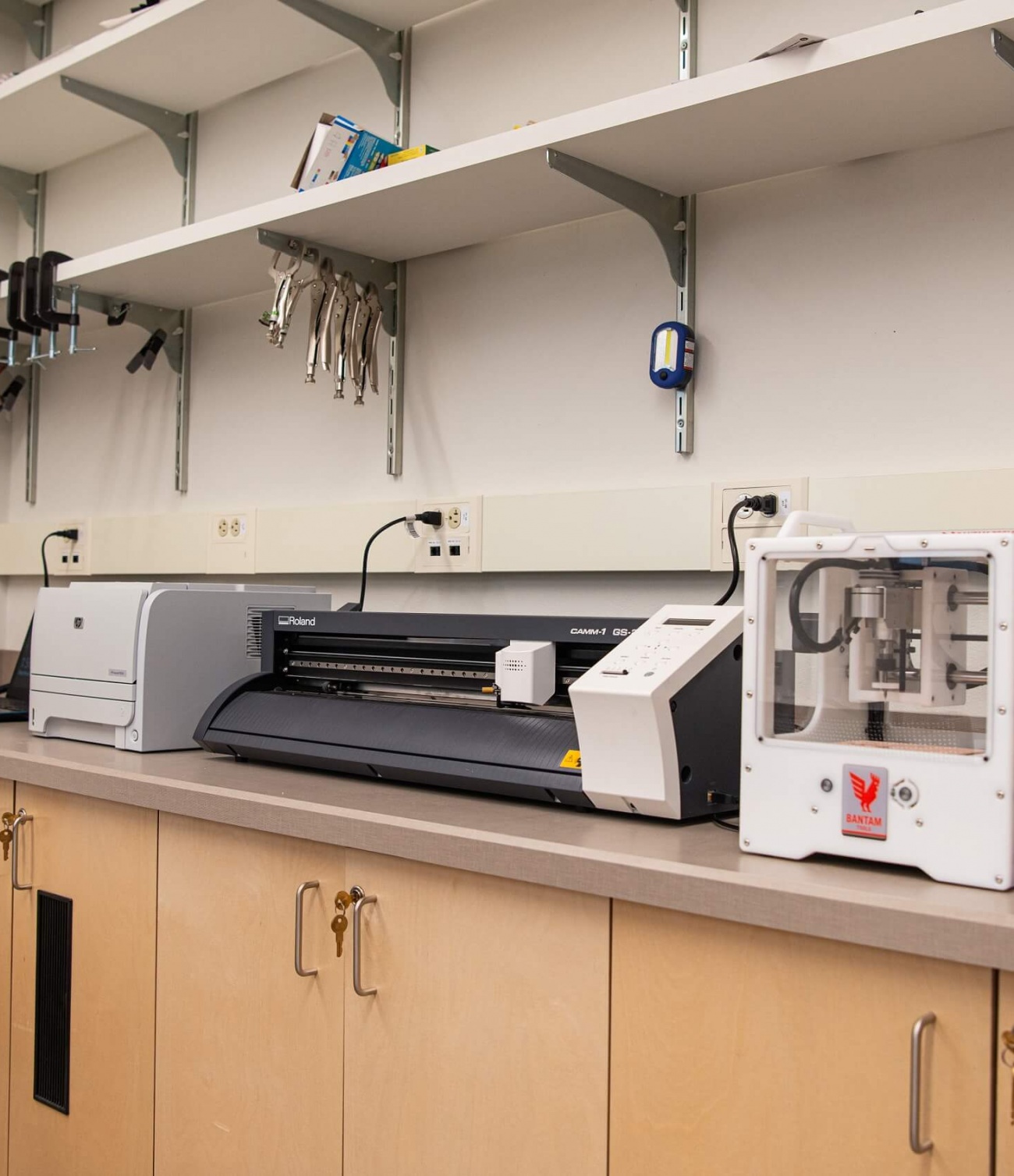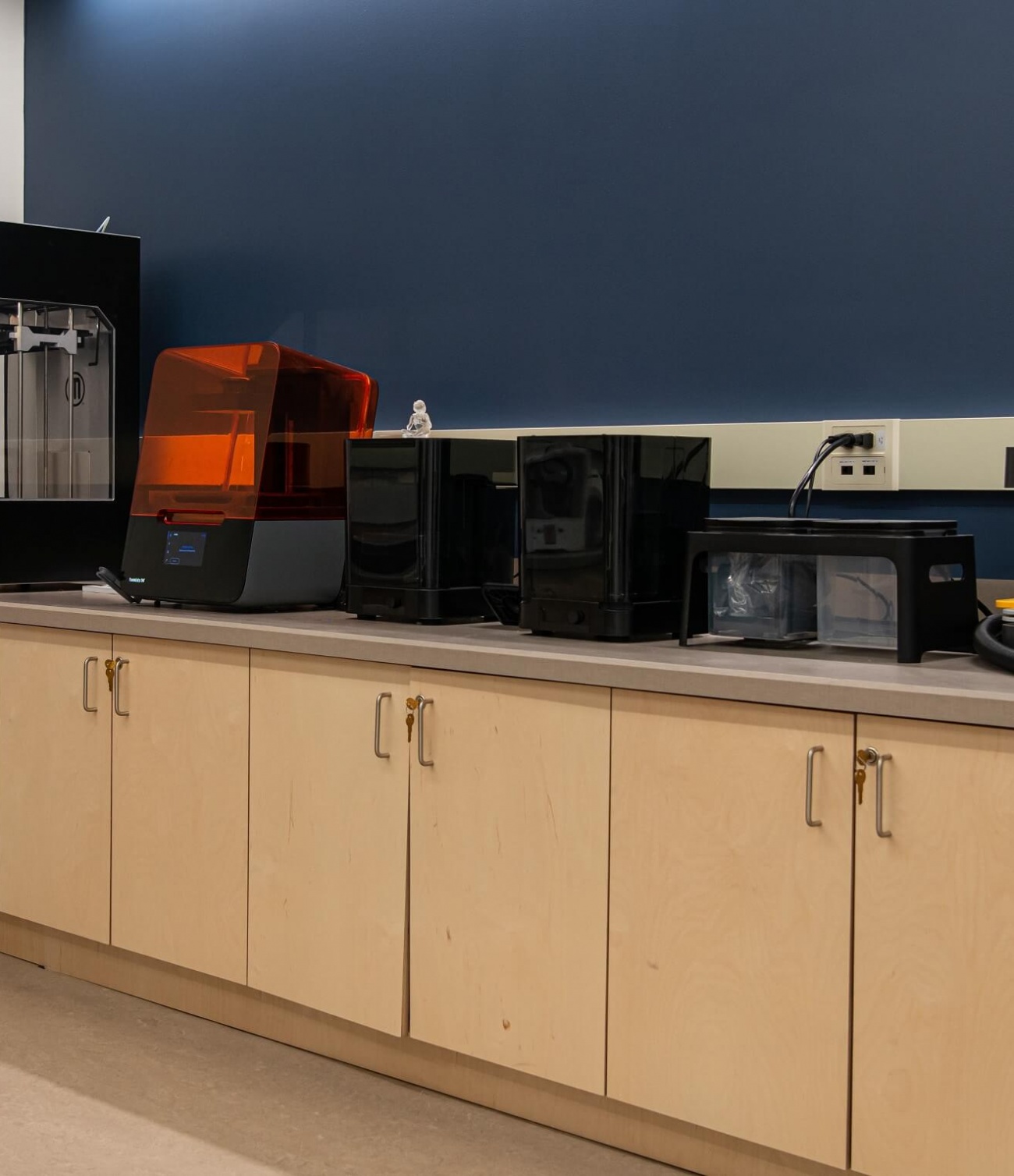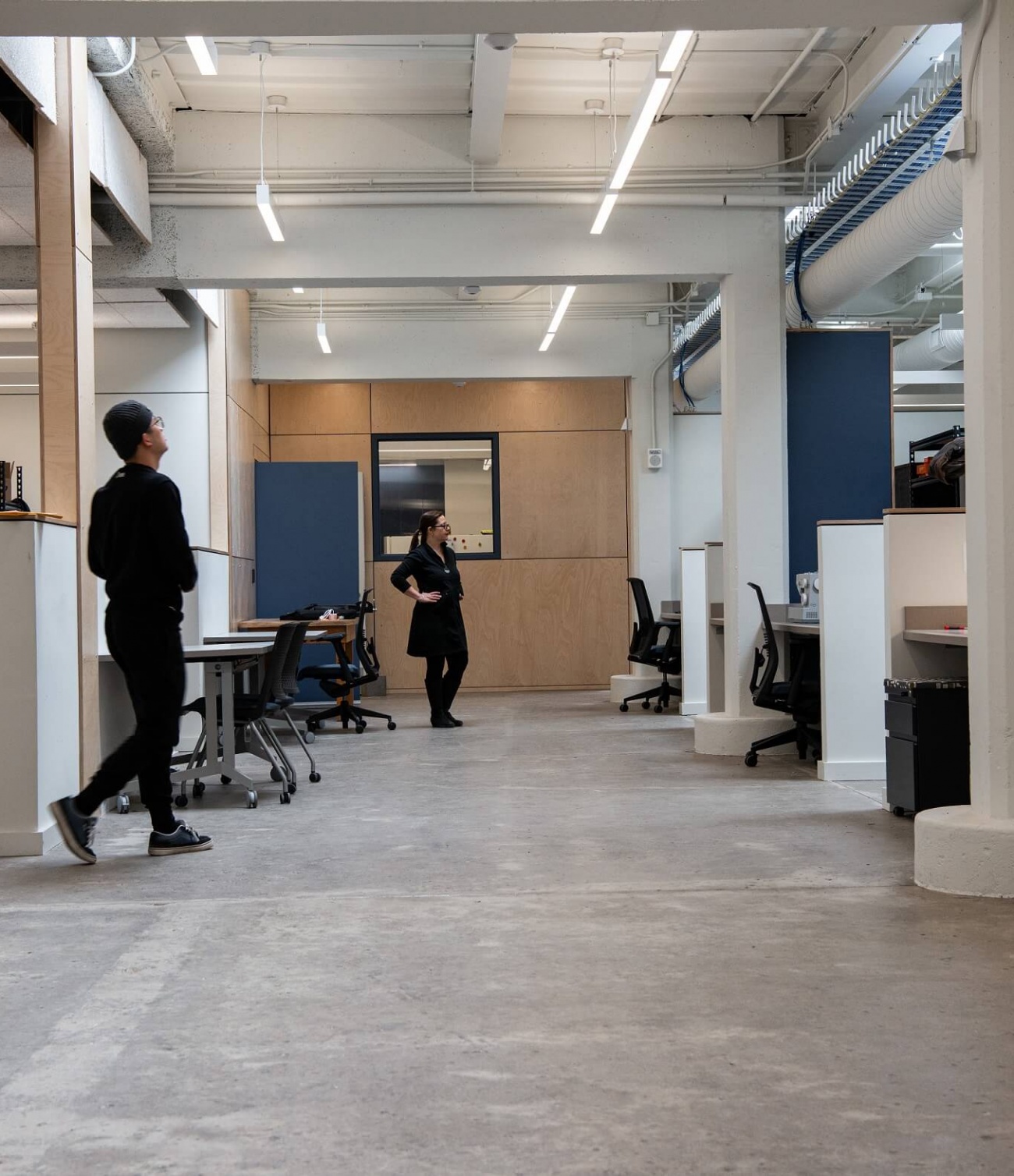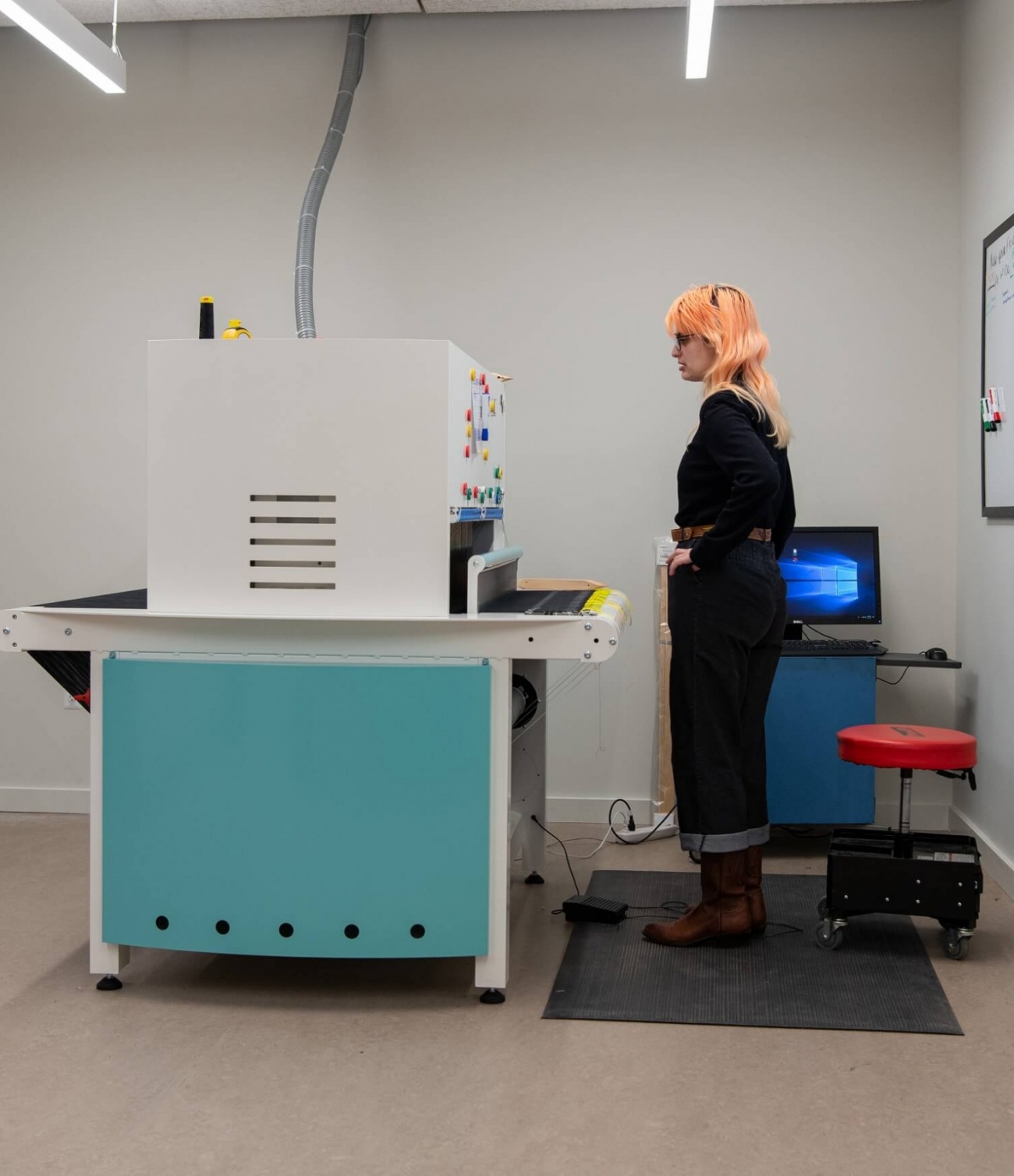 4D Design department studios
TC2 Digital Jacquard Loom housed in the 4D Design facilities.
4D Design Facilities
4D Design Facilities
A state-of-the-art facility with 24-hour lab access and personal studios for students
Shared spaces include soldering and electronics assembly workstations, sewing stations for wearable computing and soft goods, and a 4D Design equipment lab with digital fabrication equipment. Our critique room is a dark space with a grid for ceiling-mounted cameras, projectors, and VR equipment which doubles as a Mixed Reality Lab.
Tormach 1100M Four Axis CNC Milling Machine
Prusa i3 3D Printers
Makerbot Replicator Z18 Large Build Volume FDM Printer
Form Labs Form 3 UV SLA Printer
Tronrud Engineering TC-2 Digital Jacquard Loom
Bantam Tools Desktop PCB Milling Machine
Glowforge Laser Cutter
Mayku vacuum former
Flat-screen displays
Projectors
Shaper Origin Handheld CNC Router
Creality CR-Scan 3D Scanner
Roland 24 Vinyl Cutter
VR Headsets
Several sewing machines for wearable electronics and soft goods prototyping
4D Design students also have access to Cranbrook's Central Materials Lab for fabrication in metal, wood, ceramics, fiber, and other materials and Central Media Lab which houses large format printers, an embroidery machine, computer stations, a theater, and a photography studio.