Sunny Kim Receives Awards from Launch Pad and NYCxDesign
May 24th, 2019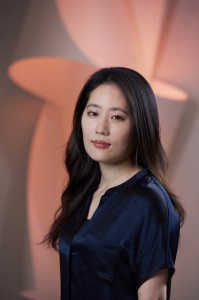 This year at ICFF, Sunny Kim, a 2019 graduate of 3D Design, was named "best new furniture designer" at Launch Pad 2019, an international platform presented by WantedDesign that introduces new concepts and showcases prototypes of furniture, home accessories, and lighting. Manufacturers are invited to meet new designers, discover fresh ideas and potential products to develop.
Sunny was one of 34 pre-selected participants representing a number of countries, including Argentina, Mexico, Canada, England, India, the United States, and France.
The award is given to the "standout product that meets the highest level of concept, creativity, and design."
Jurors included: Jaime Derringer, Founder and Executive Director of Design Milk; Marva Griffin Wilshire, Founder and Curator of SaloneSatellite and International Press Director of Salone del Mobile Milano; Giulio Cappellni, Creative Director of Cappellini; Enri Tielmann, VP of Product Development of EQ3; and Shant Madjarian, Founder & Creative Director of Juniper.
Sunny also received an "Emerging Designer" Award presented by NYCxDesign, Interior Design magazine and ICFF.