Home of Gere Kavanaugh Featured in Curbed
December 2nd, 2019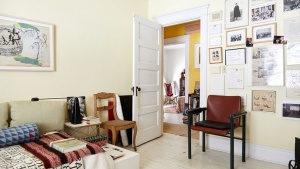 Curbed LA recently interviewed Gere Kavanaugh (Design '52) about her home in Angelino Heights. Her home is filled with treasures she has collected throughout her life including art, letters, books, furniture, tools, hats, teapots, and more. Kavanaugh is the 2019 recipient of Cranbrook Academy of Art's Distinguished Alumni Award.
Read the full story and see more pictures of Kavanaugh's home and collections here.
Watch Kavanaugh's recent talk with the co-authors of a colorful life: gere kavanaugh, designer here.