New Work by Kim Faler Debuts at MASS MoCA
January 14th, 2020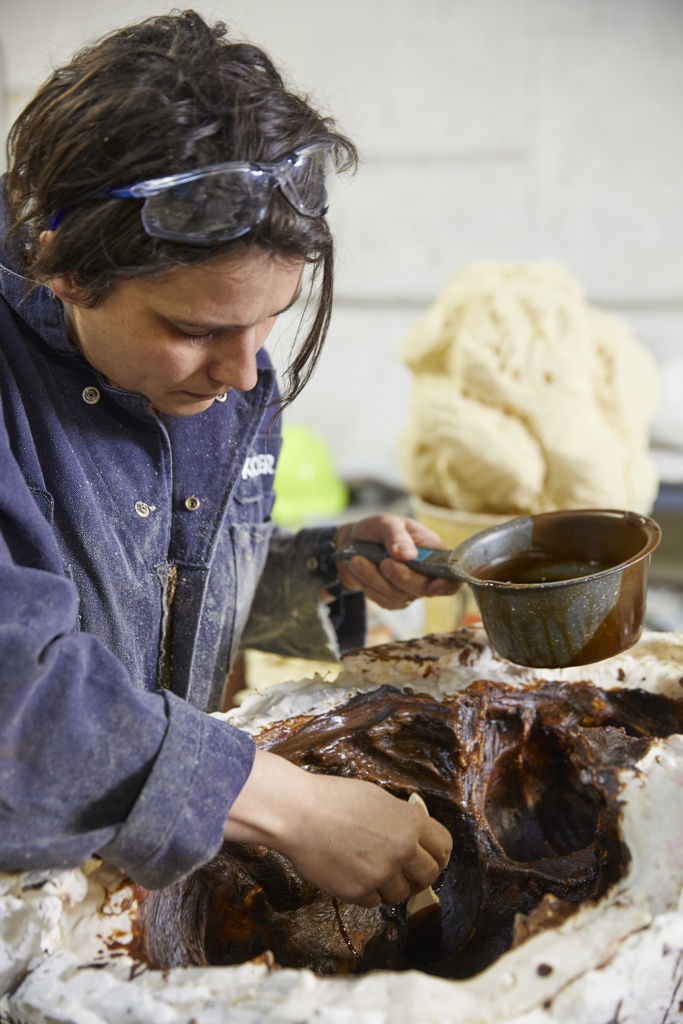 Kim Faler, work-in-progress commmission for Kissing Through a Curtain (MASS MoCA, North Adams, MA opening March 21, 2020)
Courtesy the artist
A new commission by Kim Faler (Sculpture '08) created in collaboration with the Kohler Artist/Industry Program and Mass MoCA will debut in Kissing Through a Curtain at MASS MoCA. The group exhibition opens March 21, 2020, and runs through 2021 and includes works by Nasser Alzayani, Aslı Çavuşoğlu, Kim Faler, Justin Favela, Osman Khan, Kameelah Janan Rasheed, Jimena Sarno, Clarissa Tossin, and Jessica Vaughn.
For Kissing through a Curtain, Faler created a series of more than 20 sculptures, suspended from the gallery's two-story ceiling. Each is a large-scale rendering of a wad of chewed bubble gum, cast in materials including metal and chalk. Faler, who is based in North Adams, explains, "I see these forms as visual manifestations of our anxiety, and an illustration of the tension that we have come to reside with."
Read More about the MASS MOCA exhibition here.