Carla Diana Answers "What's in My Bag?" for CoolTools
January 20th, 2021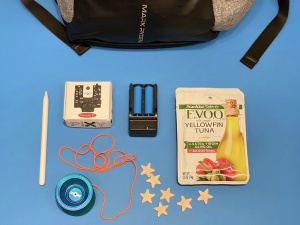 Carla Diana (3D Design '10), head and founder of Cranbrook Academy of Art's 4D Design program shares her four favorite things in her bag.
Diana is the author of LEO the Maker Prince and has a new book coming out this March called My Robot Gets Me: How Social Design Can Make New Products More Human.
Click here to read the full profile.