Cranbrook Academy of Art Short Film Nominated for Two Webby Awards
May 3rd, 2021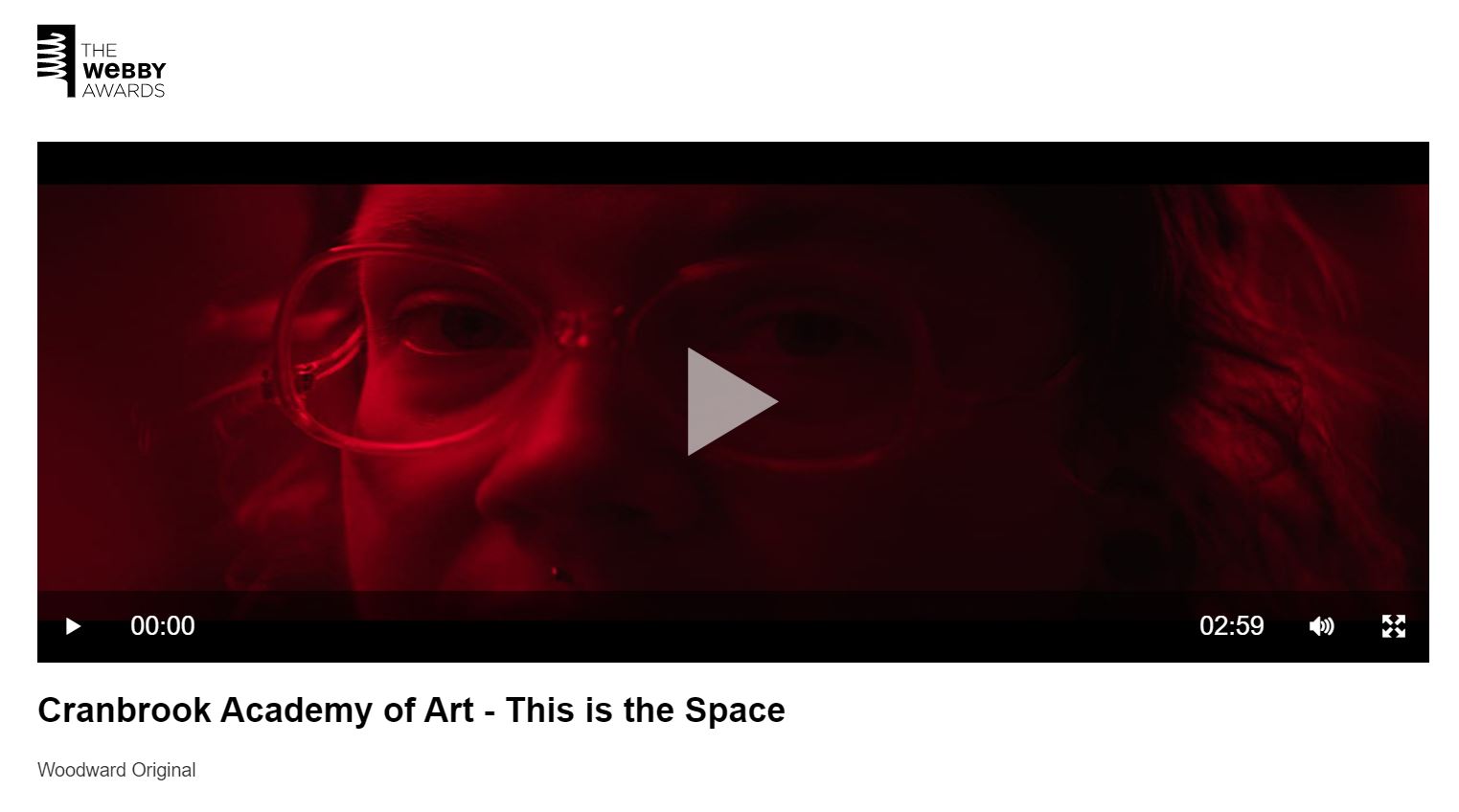 The Cranbrook Academy of Art short film, "The Is the Space" has been nominated in TWO categories at the 25th annual Webby Awards. That means out of nearly 14,000 submissions, our film ranked in the top 10%!
Established in 1996, The Webbys is presented by the International Academy of Digital Arts and Sciences (IADAS)—a 2000+ member judging body comprised of leading Internet experts, business figures, creative celebrities, former Webby Winners, and other Internet professionals. According to The New York Times, the Webbys are considered, "the Internet's highest honor."
While the nominees are selected by The Webby Awards committee, the winners are selected by a "people's choice." This year, our competition includes Coca-Cola, Sotheby's, Lyft (featuring Alicia Keys), T-Mobile (featuring Billie Eilish), MIT, and more – so we encourage you to visit the website via the links below to cast your vote.
Voting closes on May 6!
The film was directed by the Deka Brothers and produced in partnership with Woodward Original. It was shot over several days in nearly every space on campus and features students at work in every discipline.