The New York Times Profiles Upcoming Exhibition Chronicling Cranbrook Academy of Art
May 26th, 2021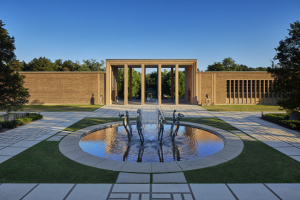 The New York Times for featuring Cranbrook Art Museum's forthcoming exhibition, "With Eyes Opened: Cranbrook Academy of Art Since 1932". "With Eyes Opened" is a once-in-a-generation exhibition taking over the entire museum with a particular focus on interdisciplinary spirit, the significance of Craft at Cranbrook, and lesser-known stories of the Academy.
The exhibition opens to the public on Sunday, June 20, 2021, with preview days for Cranbrook ArtMuseum ArtMembers on June 18 and 19. The companion publication is available exclusively from Cranbrook Art Museum, in-store and online.
Learn more and book admission to Cranbrook Art Museum here.
Read the full article from The New York Times here. In addition to the online article, the exhibition was all featured in the special Museum print edition of The New York Times.