Anne Vieux Included in Group Exhibition at G Gallery in Seoul, South Korea
April 24th, 2022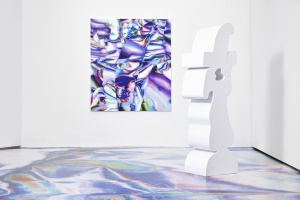 Anne Vieux is featured in a new three-person show, phygital reality, at G Gallery in Seoul, South Korea.
'Phygital' is a combination of the words physical and digital, a new term encompassing the works of all three artists. Each artist blends the digital and physical worlds through their art.
Anne Vieux uses digital devices such as scanning machines to experiment with light and movement, manipulate and distort images, and break down the boundaries between the physical world and virtual reality.
phygital reality is on view from April 20 – May 21, 2022.