Cranbrook Mourns Passing of Toby Devan Lewis
May 6th, 2022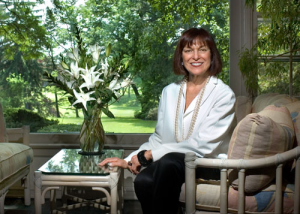 Today, Cranbrook Academy of Art mourns the passing of philanthropist, art collector, author, and curator Toby Devan Lewis.
Over the years, many Cranbrook Academy of Art students have been recipients of generous grants from "The Toby Fund," which was established to provide young and emerging artists with unrestricted grants to help start their careers. Many of our alumni continue to be grateful for this gift, which was given at a critical time in their lives.
Lewis is well-known as a supporter of contemporary art, especially emerging artists. Many emerging artists supported by her collecting, writing, and curation, have gone on the become the leading artists in their fields.
See the full obituary from The Aspen Times.