4D Design Students Create Code-Powered Flowers with Dave Vondle
January 26th, 2023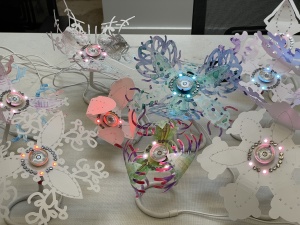 Earlier this month, 4D Design students worked alongside Visiting Designer Dave Vondle to create code-powered sculptures, reminiscent of moving flowers. 
Vondle is the Director of Experimentation and Publishing at IDEO, a global design and innovation company at the forefront of creating meaningful change through design. Vondle works to create well-crafted products and experiences by designing and facilitating their development. 
Dave Vondle's work is a rare combination of strategy, technology, creativity, and hands-on making. His ability to explore through open-ended experimentation and then apply his learning to real-world design problems is a fitting example of the ethos of the 4D Design Department. 
In his talk, he inspired students with stories of tinkering with prototypes of products such as electric toothbrushes and home appliances. He also shared unique technology projects like designing and building the world's thinnest wristwatch and hacking an animatronic rock band.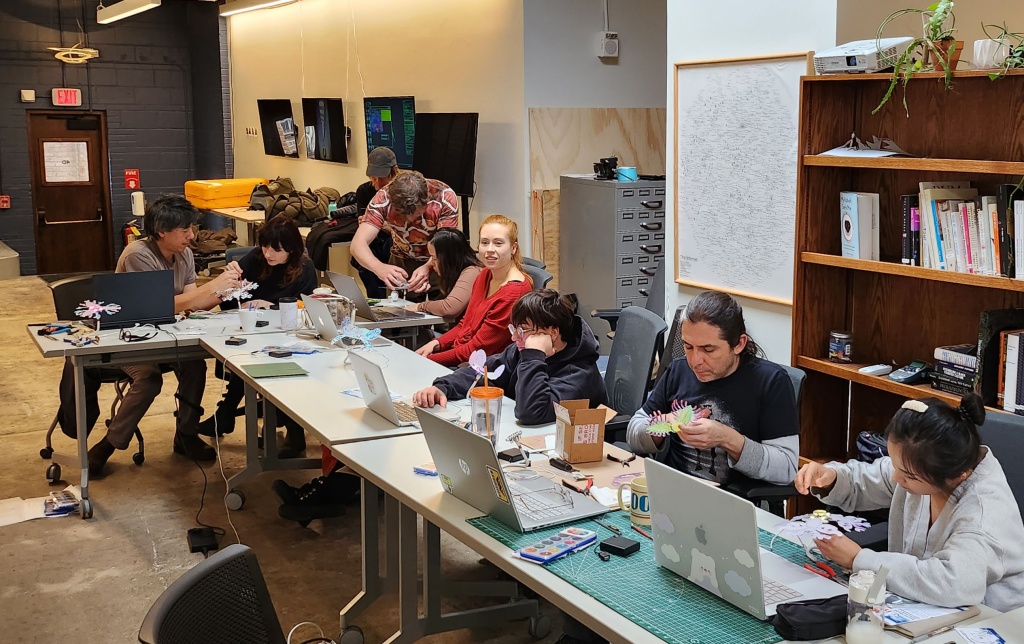 Carla Diana, Head of 4D Design, said, "Dave and I know each other from the product design world as well as creative technology communities. When my students and I ran into him at last summer's EYE-O Festival I realized that his kinetic flower workshop would be a perfect program for the 4D Design group because it offers hands-on experience with crafting something in the physical world that can then be controlled with code. I often talk about the craft of 4D design being form, code, and electronics that manifest in sound, light, and motion, and this workshop covered all those aspects. Students learned the extent to which light qualities, musical details, and nuances of movement can all be specified through code." 
 Vondle and his team at IDEO developed a motherboard and code base that can be combined to create a moving, responsive flower-like sculpture, incorporating light, motion, and sound. Students were able to utilize these elements to create their own kinetic flowers.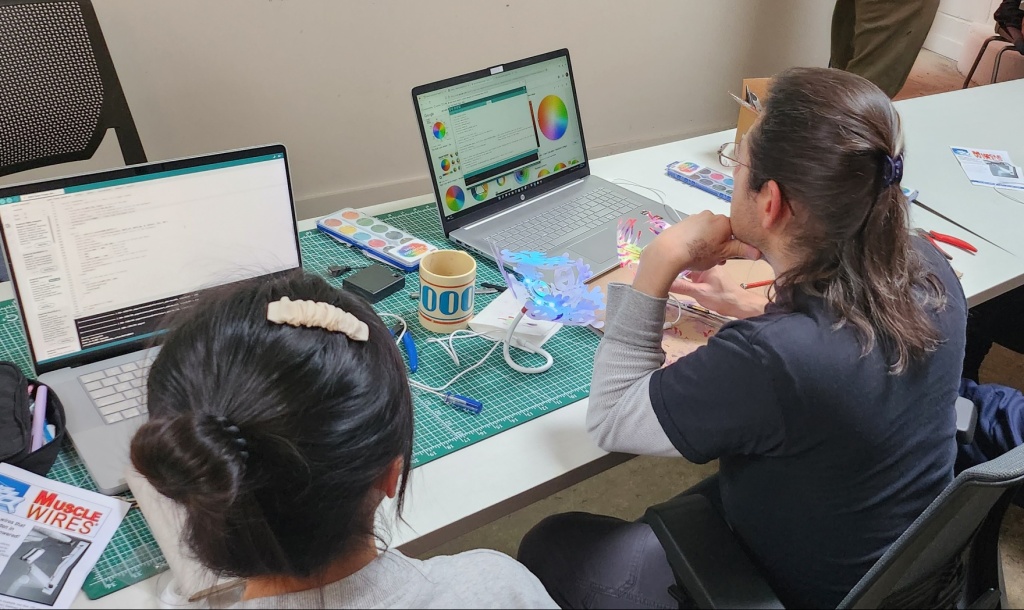 Students and Designer-in-Residence Carla Diana started by creating their own flower petal designs using Yupo, a synthetic paper, cut on a Cricut machine. Their flowers ranged from three to six total petals, they then individually hand-wired with nitinol wire, also known as "muscle wire." Nitinol reacts to electrical stimuli by contracting like a muscle.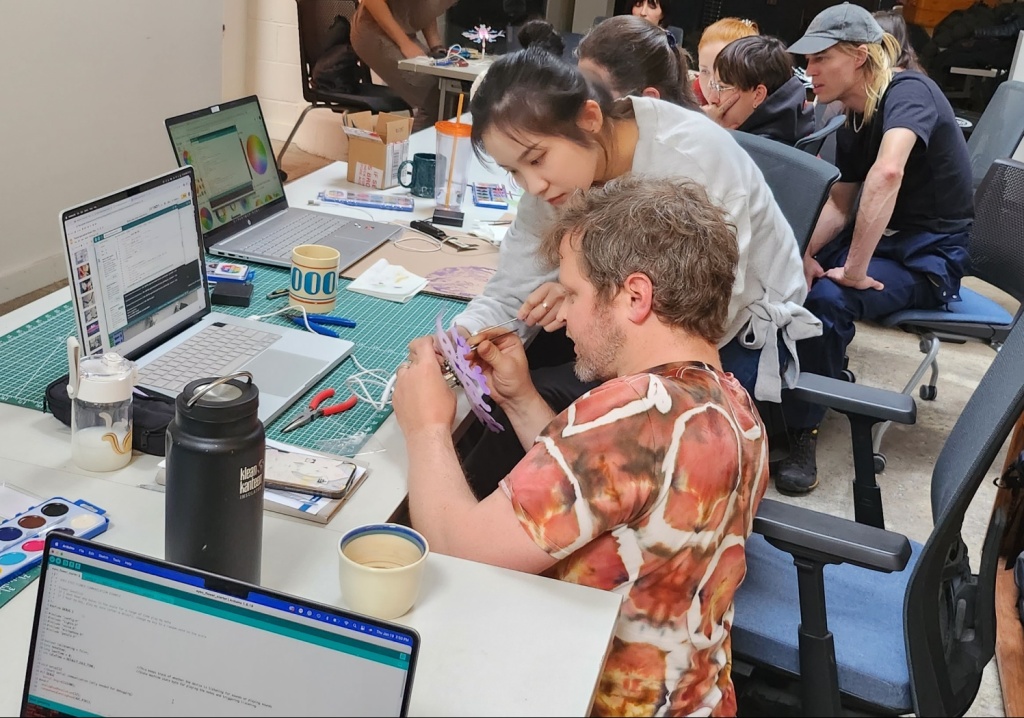 Using Vondle and IDEO's code base, students experimented with changing and customizing the code to alter their sculptures' appearances, motion patterns, and responses to audio stimuli from neighboring sculptures.
"Working together as a group on customizing these robotic flower artifacts was a great bonding experience," said Diana. "We were all able to challenge each other around the same goal of controlling the lights and the motion while appreciating the creative expression of each by making unique objects. We enjoyed hearing our collection of flowers 'sing' and move." 
In February, the 4D Design department will deepen its knowledge of AI and machine learning with an online workshop with City University of Hong Kong researcher Ray LC. In March they will host Motomichi Nakamura, an artist working with projection mapping in all scales. 4D is looking forward to tinkering with the combination of virtuality from projected video with the formal characteristics of the physical world. 
Cranbrook Academy of Art's 4D Design program is accepting applications! The deadline for Fall 2023 entrance is February 1, 2023. 
Carla Diana is the founder and Head of the 4D Design program and also serves as Design Lead for Diligent Robotics. She is the author of LEO the Maker Prince and My Robot Gets Me: How Social Design Can Make New Products More Human. 
Learn More: 
4D Design at Cranbrook Academy of Art 
Visiting Artists/Critics at Cranbrook Academy of Art