Anne Lindberg Opens Two New Site-Specific Installations This Spring
March 21st, 2023
Anne Lindberg (MFA Fiber 1988) created a site-specific installation at The George Washington University Museum and The Textile Museum in Washington, DC. Her installation coincides with a related exhibition, Prayer and Transcendence, featuring 20 classical prayer rugs from Türkiye, the Caucasus, Iran, Central Asia, and India spanning the 16th through 19th centuries.
Of the exhibitions, John Wetenhall, director, The George Washington University Museum and The Textile Museum said, "Museums often serve as secular places for contemplation, especially during challenging times. We hope that both the installation and the exhibition provide comfort and wonder for students and visitors from around the world who invest the time to reflect."
Anne Lindberg: what color is divine light? is on view through July 1, 2023.
Lindberg also has an upcoming long-term site-specific installation at the Arkansas Museum of Fine Arts. Anne Lindberg: passage will open on April 22, 2023, and be on view through the spring of 2026. The color palette for passage, green, green blue, with some yellow, is intended to provide a connection to the landscape surrounding the museum.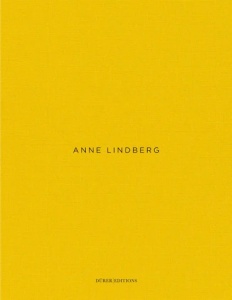 Anne Lindberg released a new monograph in 2022 and is available through Dürer Editions. Lindberg's practice ranges from these site-specific 'drawings in space' using thread to large-scale drawings of graphite and colored pencil.
Learn more:
Discover Connections Between Immersive Installation and Exhibition of Prayer Carpets at The Textile Museum – ArtDaily
Anne Lindberg: what color is divine light? – The George Washington University Museum and The Textile Museum
Anne Lindberg: passage – Arkansas Museum of Fine Arts
Anne Lindberg 2022 Monograph – Dürer Editions