Cranbrook Artists Featured in Group Exhibition Honoring Artist and Educator, Jun Kaneko
September 18th, 2023
A new group exhibition honoring artist and educator Jun Kaneko is now on view at The Elaine L. Jacob Gallery at Wayne State University in Detroit, Michigan. Kaneko is known for his methods that challenged expectations of ceramic work both conceptually and physically, creating works "to look up to." The work of artists who also challenge materiality to expand the use of clay is paired with those of Kaneko.
Cranbrook artists featured in Elevation: Kaneko and Contemporary Ceramics include Jun Kaneko, former Head of Ceramics and Artist-in-Residence; Ebitenyefa Baralaye (MFA Ceramics 2016),  Michiko Murakami (MFA Ceramics 2015); and Joey Quiñones, current Head of Fiber and Artist-in-Residence.
The exhibition was curated by Jessika Edgar (MFA Ceramics 2011), Assistant Professor and Area Coordinator of Ceramics, WSU, and Kat Goffnett, Assistant Curator of Collections, Cranbrook Art Museum.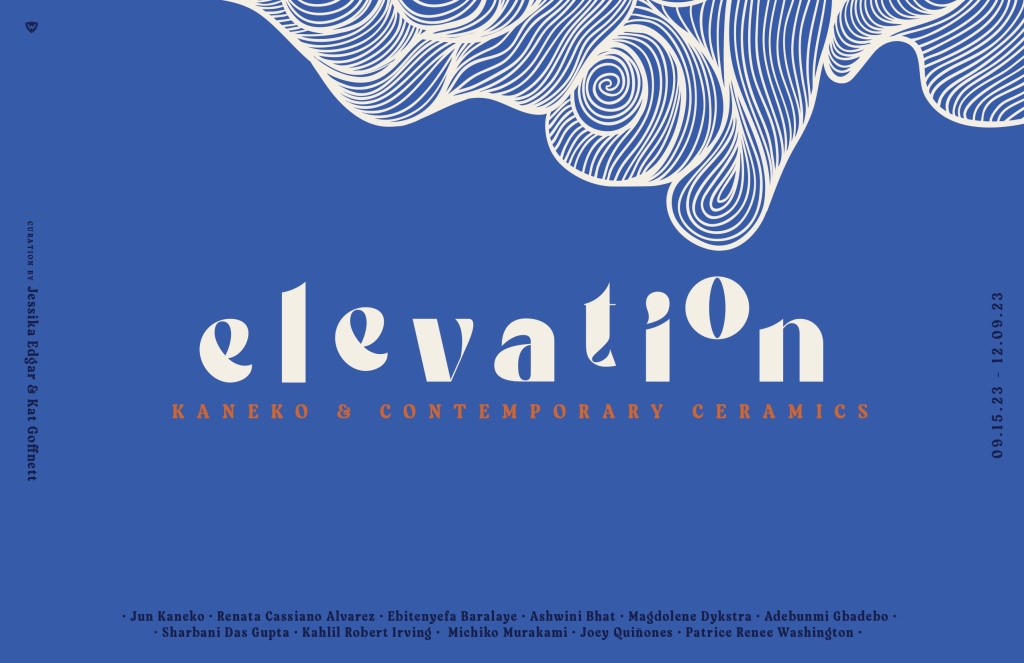 Learn more:
Elevation: Kaneko and Contemporary Ceramics – The Elaine L. Jacob Gallery, Wayne State University
Ceramics at Cranbrook Academy of Art