Heather Davis Named Fall Critical Studies Fellow at Cranbrook Academy of Art
August 17th, 2017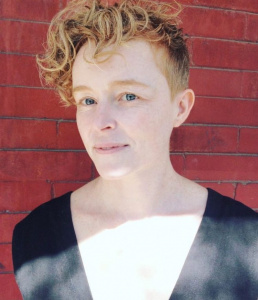 Bloomfield Hills, Mich., August 17, 2017 – Cranbrook Academy of Art is pleased to announce the appointment of Heather Davis as the Critical Studies and Humanities Fellow for the fall semester of the 2017-2018 academic year.
Davis is a writer and researcher based in Montreal. Her current book project, Plastic: The Afterlife of Oil, under contract with Duke University Press, examines the intimate manifestation of our cultural fixation with and dependency upon oil through the materiality of plastic.
Davis has held postdoctoral fellowships and visiting appointments at Duke University, Penn State, UCLA, NYU, and the California Institute for the Arts. She is the editor of Art in the Anthropocene: Encounters Among Aesthetics, Politics, Environments and Epistemologies (Open Humanities Press, 2015) and Desire Change: Contemporary Feminist Art in Canada (MAWA and McGill-Queen's University Press, 2017).
She has written widely for art and academic publications including Third Text, Camera Obscura, PhiloSOPHIA, Take On India, Camera Austria and numerous book chapters and exhibition catalogues. She is also the co-curator of Plastic Entanglements: Aesthetics, Materials, Politics which will be on view at Penn State in January, 2018, and then will travel to the Jordan Schnitzer Museum of Art, Smith College Museum of Art and the Chazen Museum of Art.
While at Cranbrook, Davis will focus on the uncomfortable inheritances of living in the Anthropocene, examining the ways in which how we think about the world literally produces the geologic and biologic conditions in which we find ourselves. In particular, she will explore the legacies of plastic and white supremacy in producing what has come to be known as the Anthropocene.
"Heather Davis will support the creative research of our students through her experience in critical theory, queer theory and cultural studies," said Amy Deines, Dean of Cranbrook Academy of Art. "Heather brings a range of expertise as an interdisciplinary scholar, and intends to share specific themes of research surrounding the Anthropocene. The conversation that will take place between the Academy students and Davis will continue to support the creation of strong work that has clear cultural implications. We look forward to welcoming her to campus."