David Klein Gallery Announces Representation and Solo Exhibition for Iris Eichenberg
January 18th, 2023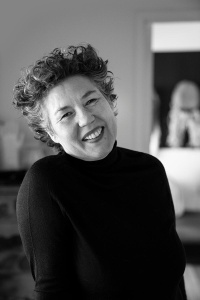 David Klein Gallery recently announced their representation of Iris Eichenberg locally and a new solo exhibition at their Detroit location in the Fall of 2023. Eichenberg's work spans jewelry/body objects, multiples, sculpture, and installation.
Eichenberg was born in Germany and initially studied nursing before receiving training at the Gerrit Rietveld Academy in Amsterdam, Netherlands. After graduating, she taught in Gerrit Rietveld's jewelry department and became the head of that department in 2000. She became the Head of Metalsmithing at Cranbrook Academy of Art in 2007. Eichenberg guides students to explore personal expression through rigorous studio practice, material exploration, and consideration of the current societal landscape.
In 2022, the San Francisco Museum of Craft & Design presented her first comprehensive mid-career survey in the United States, Iris Eichenberg – Where Words Fail, which featured approximately 40 works spanning her 30-year career, some never before seen in the United States along with newly commissioned works. The exhibition was accompanied by a fully-illustrated 40-page catalog.
The project was supported in part by the Susan Beech Mid-Career Artist Grant, awarded to Iris Eichenberg in 2021. The grant is the largest art jewelry cash award in the United States.
In 2020 at the height of the coronavirus pandemic, Eichenberg collaborated with Jimena Ríos to create The Hand Medal Project, honoring the service and sacrifice of healthcare workers around the world. Thousands of medals in the shape of a human hand were created and distributed by approximately 3,000 artists across 66 countries.
At Cranbrook, Eichenberg's work was featured in Cranbrook Art Museum's 2021 landmark exhibition and companion publication, With Eyes Opened: Cranbrook Academy of Art Since 1932, curated by Cranbrook Art Museum Director, Andrew Blauvelt. In 2015, Cranbrook Art Museum also organized and curated her solo exhibition, Iris Eichenberg: Bend, featuring a body of work exploring the process of creation and her life-long research in materiality.
In addition to Cranbrook Art Museum's collection, Eichenberg's work is also in the permanent collections of The Cooper-Hewitt (New York), The Museum of Arts and Design (New York), The Rijksmuseum (Amsterdam), The Metropolitan Museum of Art (New York), the Stedelijk Museum (Amsterdam), the Schmuck Museum Pforzheim, the Fondation National d'Art Contemporain (Paris), and the Museum of Fine Arts, Houston (Texas).
Explore Iris Eichenberg's work and biography on David Klein Gallery's website
See more of Iris Eichenberg's work on ORNAMENTUM's website (New York)