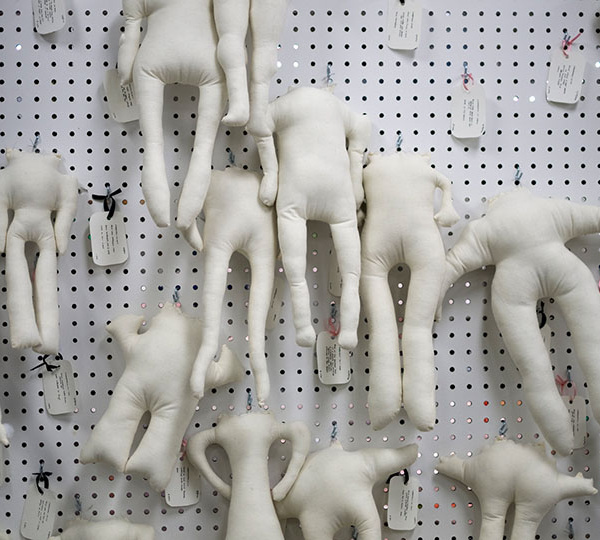 Kaitlyn Meeks, 2018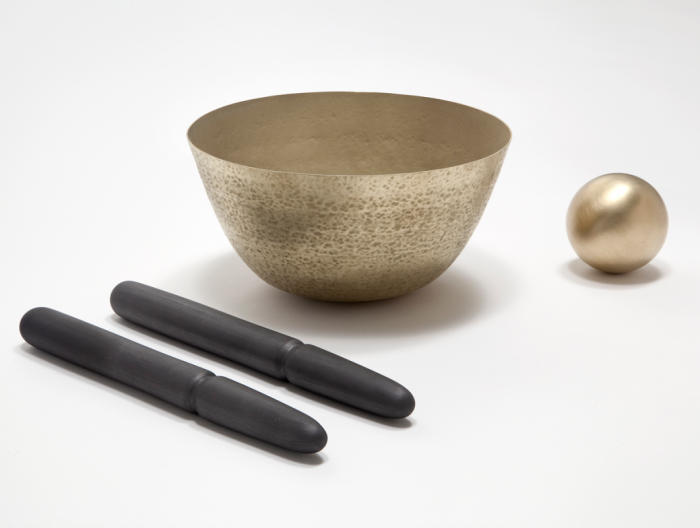 Eunji Choi, 2014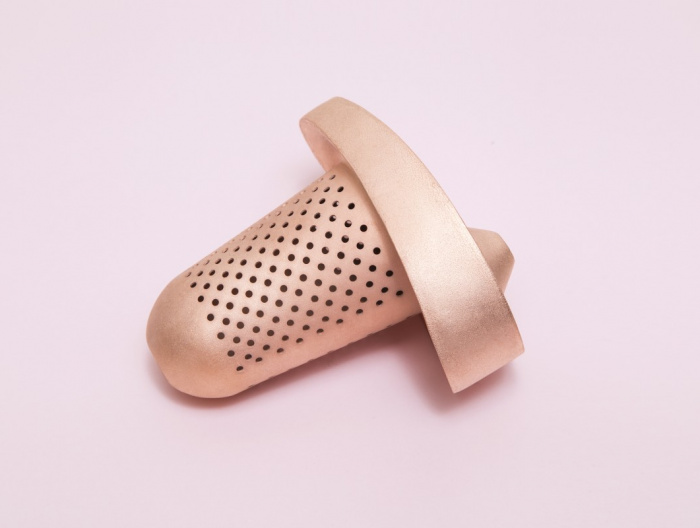 Emily Culver, 2018
Metalsmithing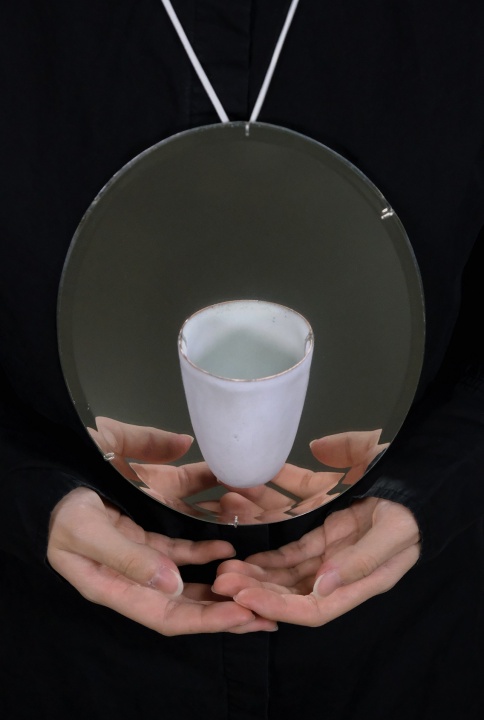 Jing Xu (MFA Metalsmithing 2023)
Photo: Vera Wei
Metalsmithing Philosophy
Metalsmithing Philosophy
To melt, twist, and break. To cut, scrape, and grind. To rip and tear. To weld and hinge. To fold, unfold, cover and uncover. To wrap and to polish.
The Metalsmithing department encourages a broad-based approach to making. Thinking through materials, we ask questions about the relationship between objects and the body, working at scales ranging from the intimate and handheld to the architectural and monumental. 
Expand the discourse around contemporary metalwork by challenging preconceived notions of value and utility, as well as supporting people of diverse backgrounds, genders, and physical abilities. We question how the things we make reflect larger social, political, and cultural ideas, always grounded in materiality and process. Through working, evaluating, and remaking, students develop a personal aesthetic and focused set of concerns that both inform their practice and help shape the world.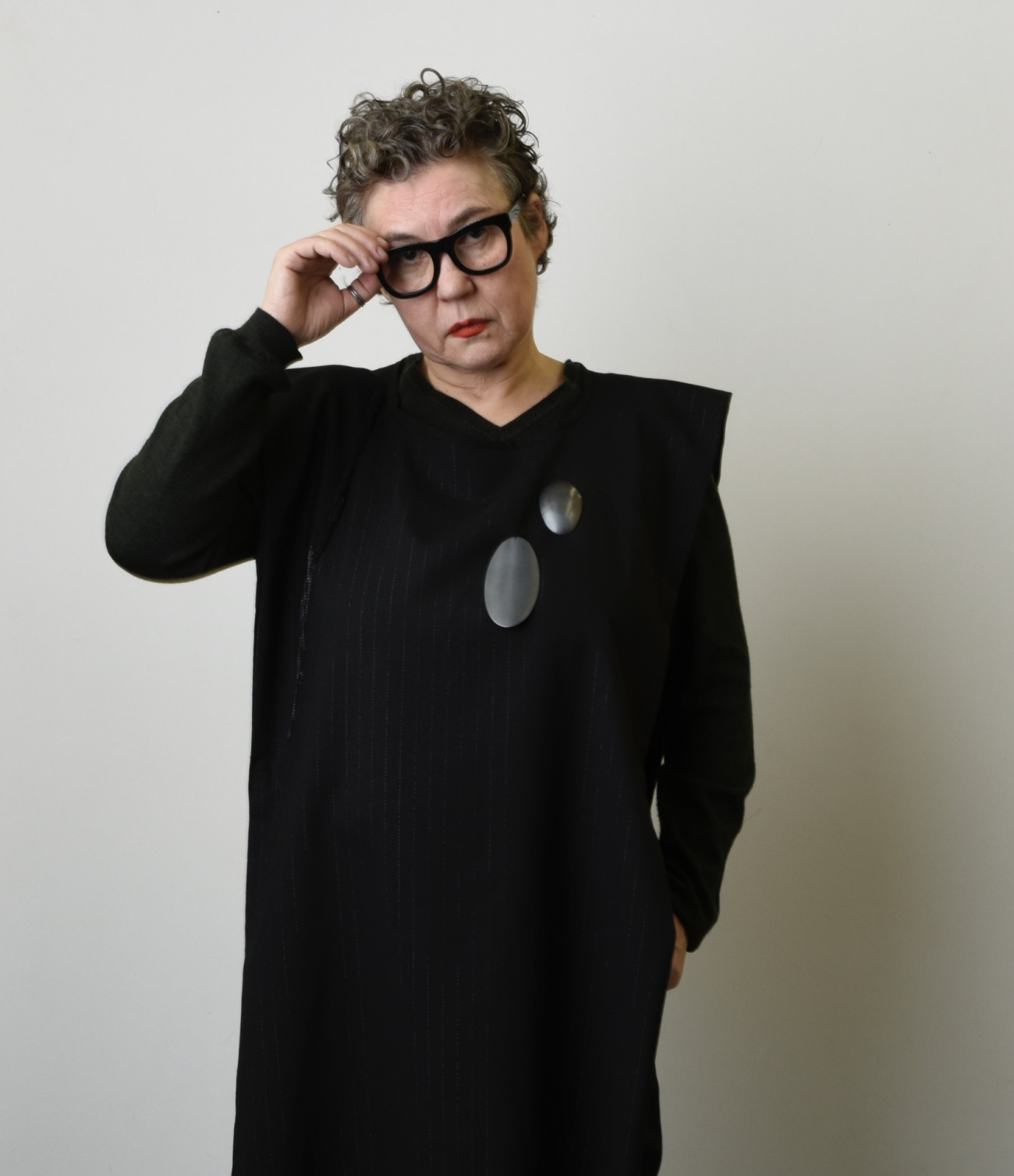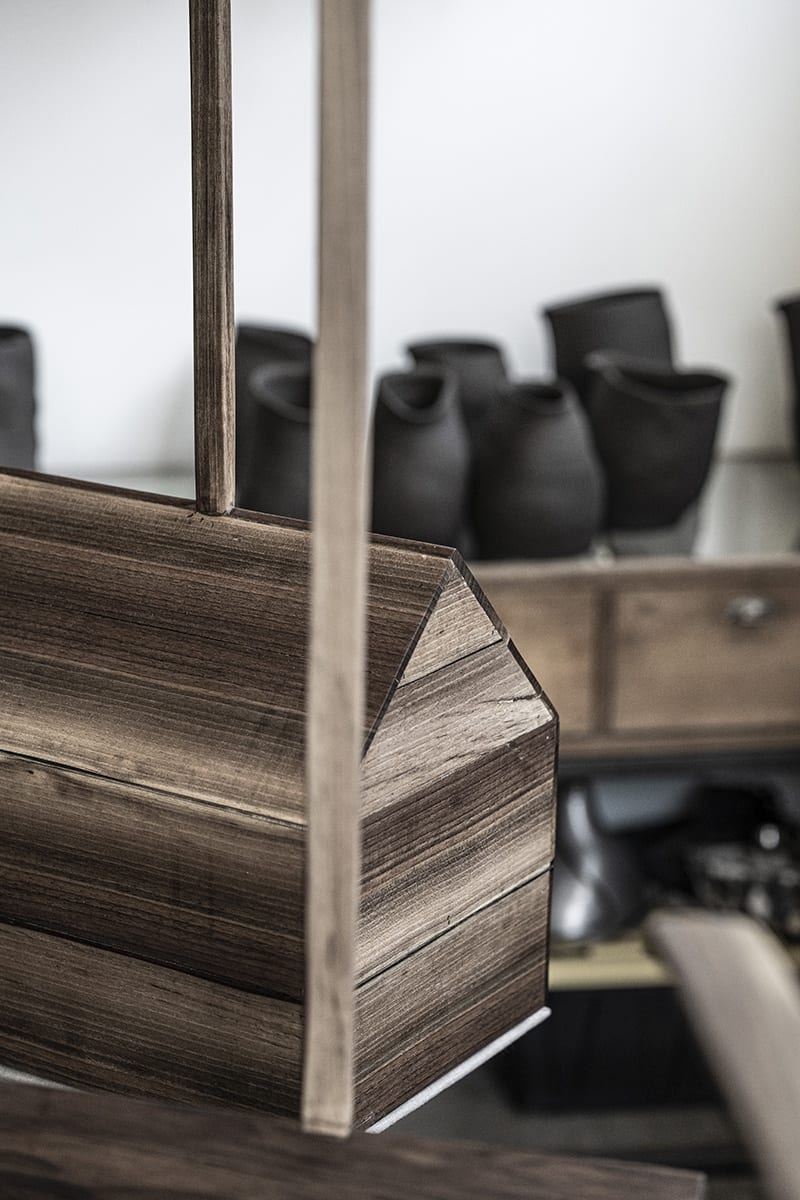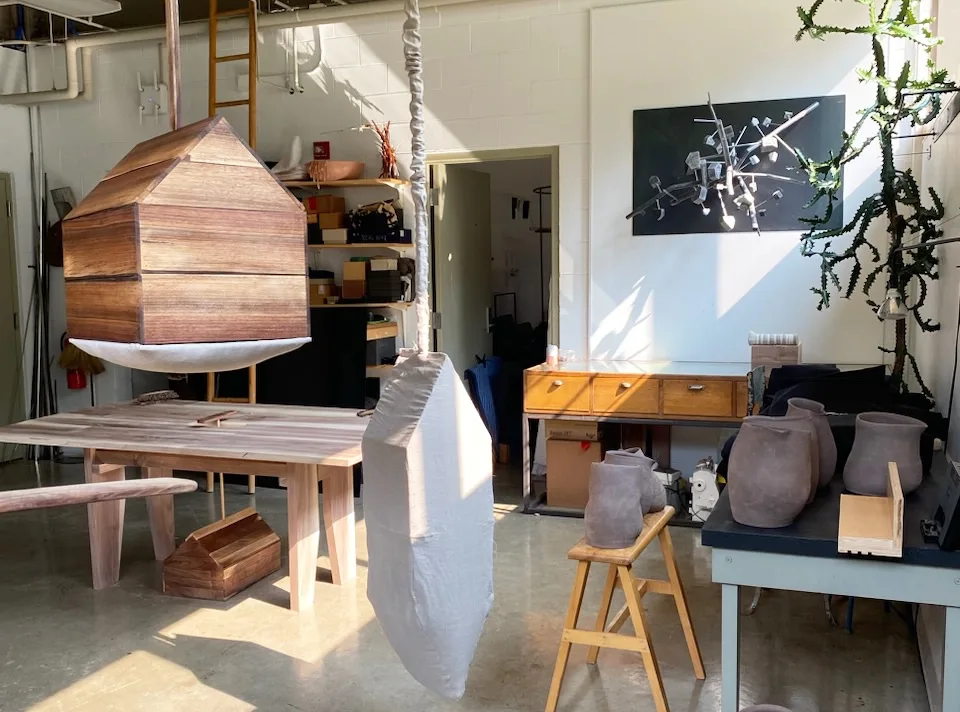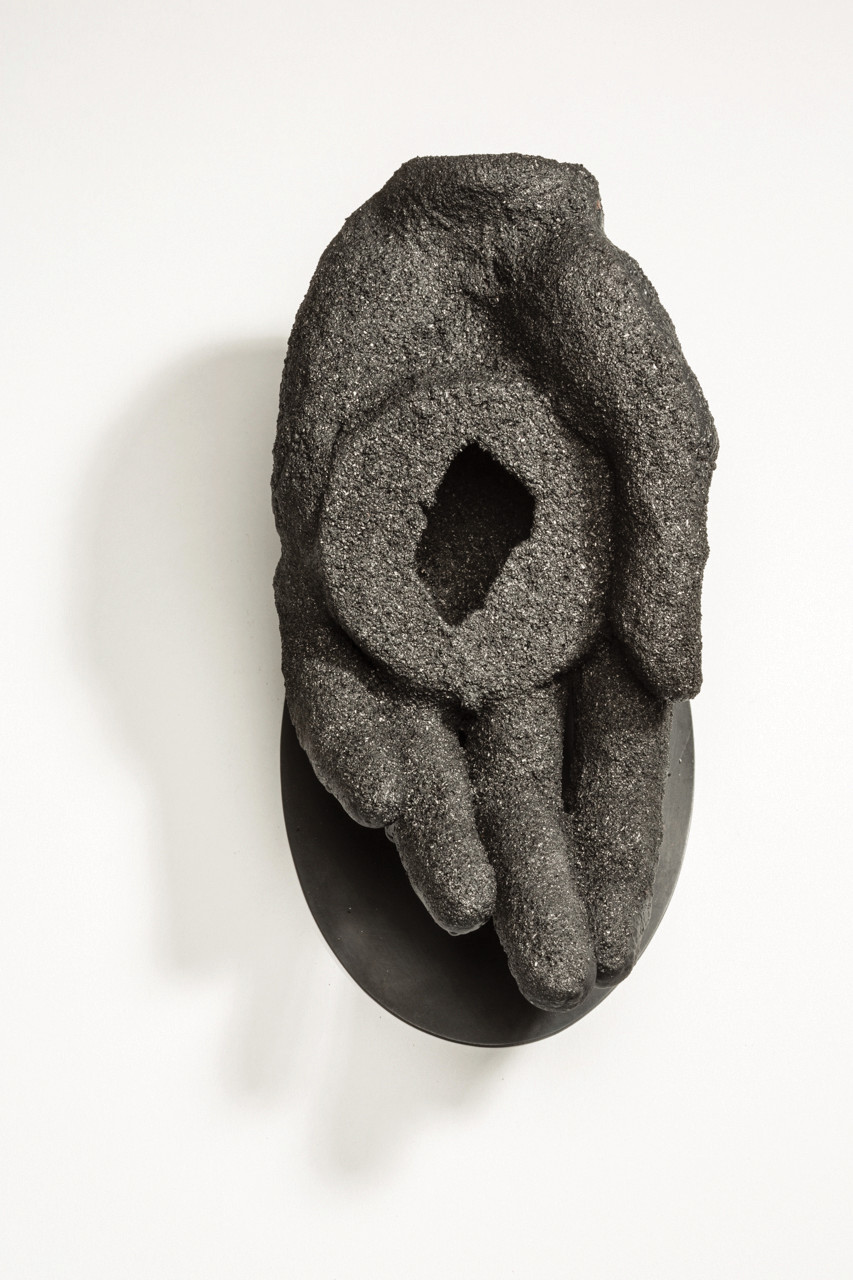 Iris Eichenberg. Photo: Eric Perry Photography.
Works by Iris Eichenberg for "Topoanalysis/Wer bin ich?" at David Klein Gallery, 2023.
Iris Eichenberg's studio in the Metalsmithing department at Cranbrook Academy of Art.
Artist-in-Residence
Artist-in-Residence
Iris Eichenberg
Iris Eichenberg studied in the department of jewelry at the Gerrit Rietveld Academy in the Netherlands. She is the recipient of many prestigious awards including the Gerrit Rietveld Prize, the Herbert Hoffman Prize, the Artist Stimulation Award from the Amsterdams Fonds voor de Kunst, and more recently, the Susan Beech Mid-Career Artist Grant which has helped to cement her standing as a leader in the field of Metalsmithing.
Throughout her career, she has been a guest lecturer at important institutions in Sweden, Italy, Japan, China, South Africa, New Zealand, Argentina, Brazil, and the United States.  She has shown widely, with participation in group and solo exhibitions at the Victoria and Albert Museum in London, the Stedelijk Museum in Amsterdam, the Crafts Council Gallery in London, the San Francisco Museum of Craft and Design, and the Lowe Art Museum in Miami, among many others. Eichenberg's work is featured in numerous public and private collections and has been featured in numerous publications, including magazines, books, and exhibition catalogues.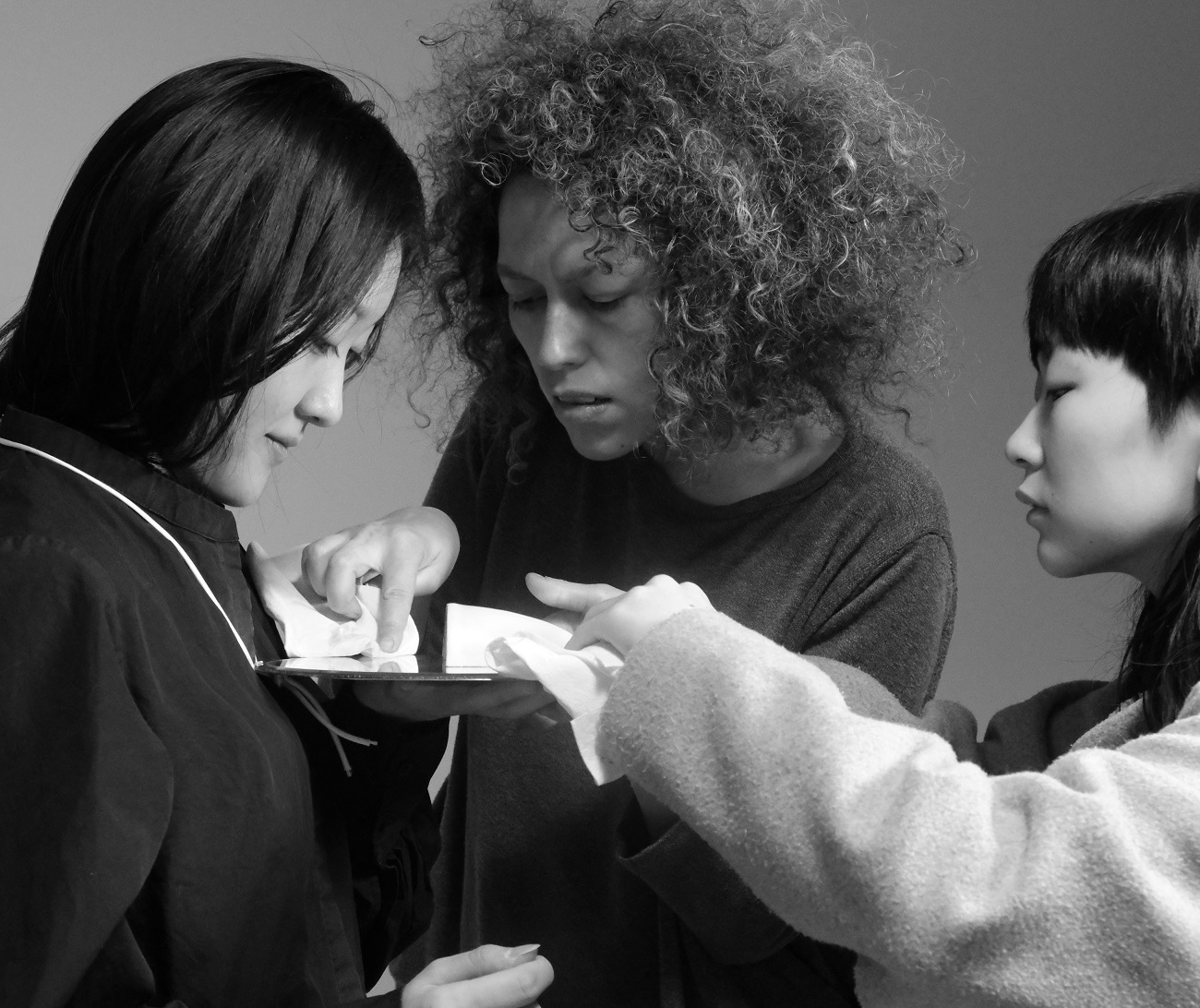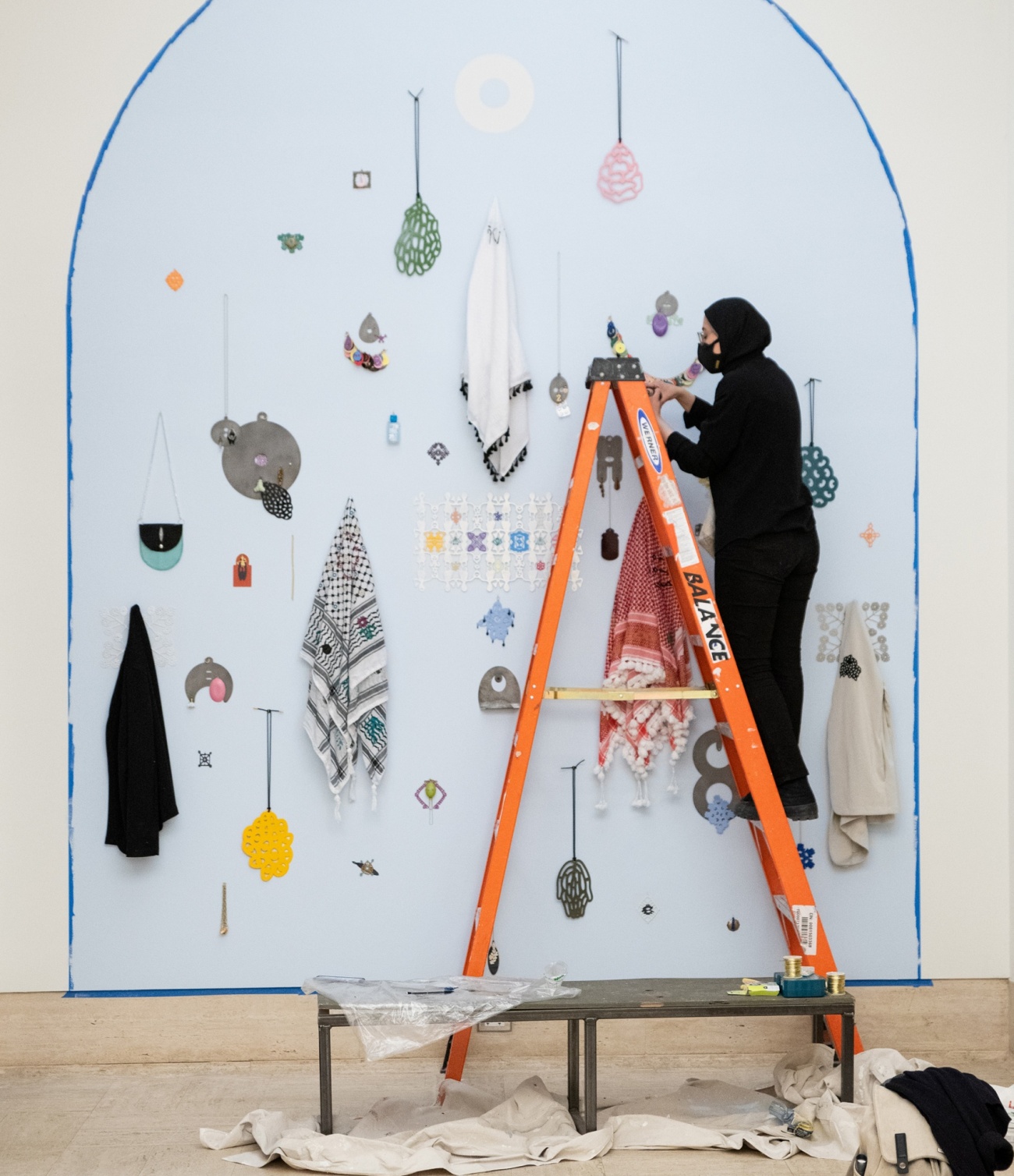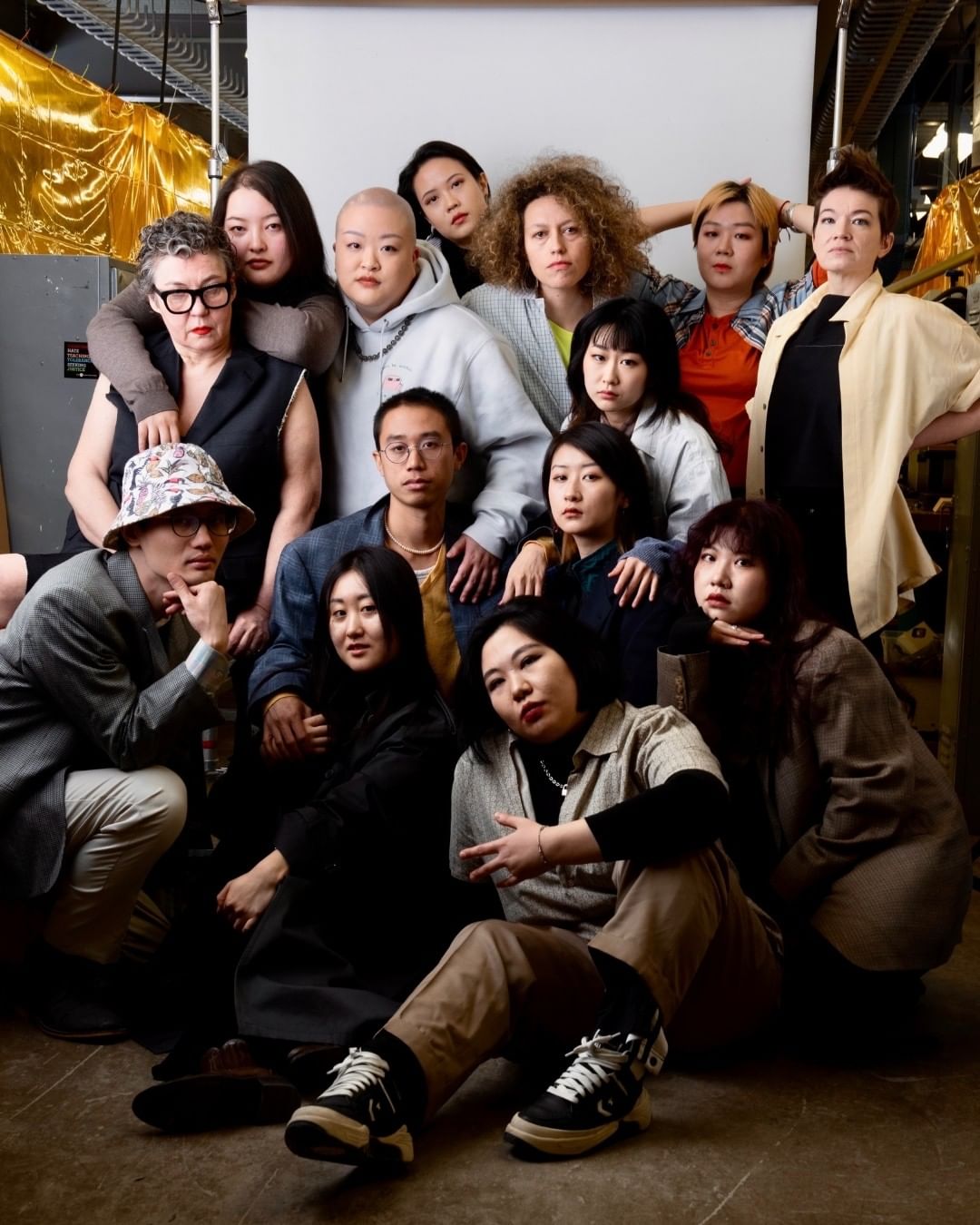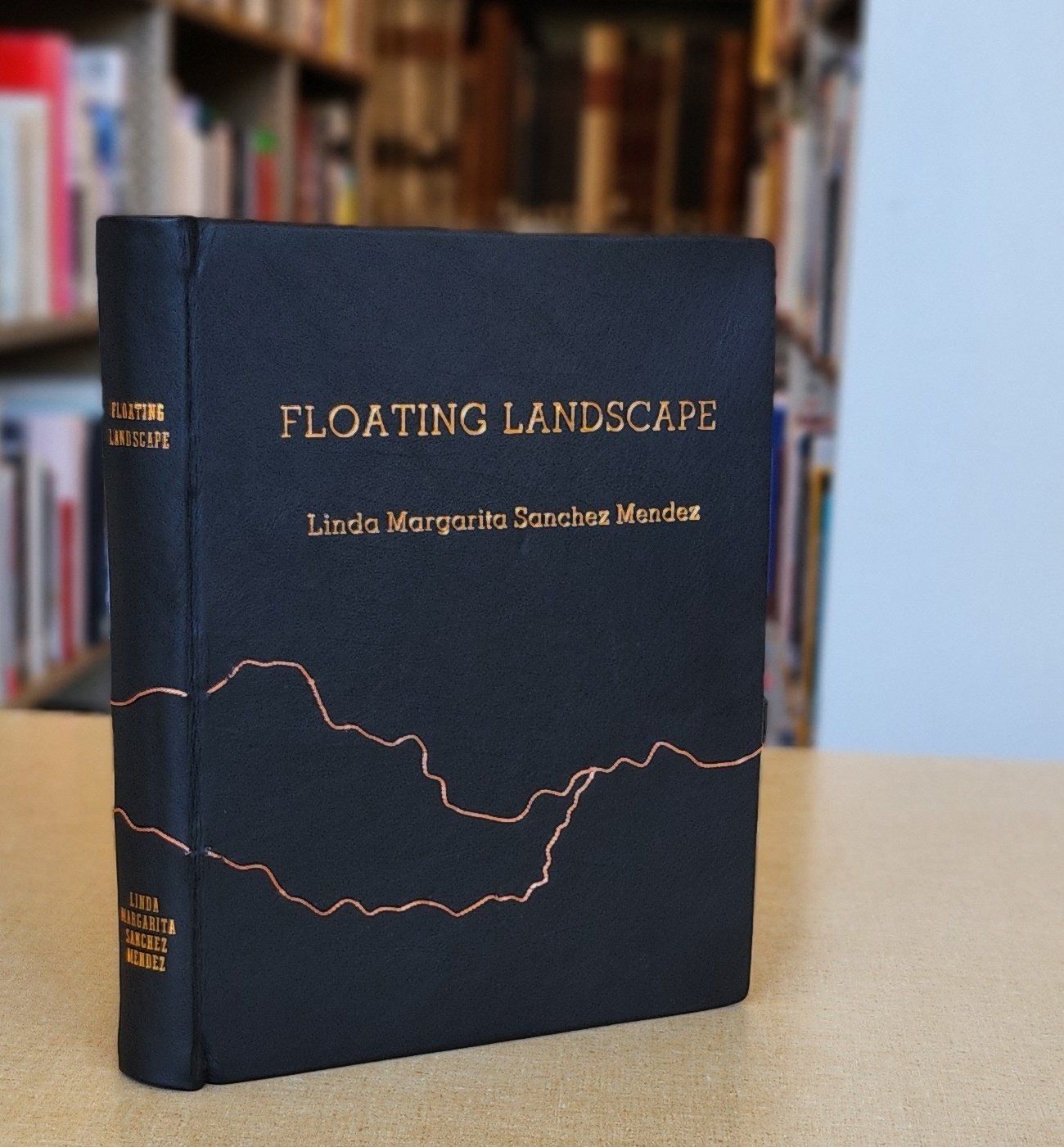 Metalsmithing students interacting with work of Jing Xu (MFA Metalsmithing 2023)
Zarah Alamjidi (MFA Metalsmithing 2021) installing for Graduate Degree Exhibition at Cranbrook Art Museum, 2021.
Iris Eichenberg and Metalsmithing students in 2021. Photo: Eric Perry Photography
Jiadai Wu (MFA Metalsmithing 2020)
Linda Sánchez (MFA Metalsmithing 2023), 'Floating Landscape' Thesis Book
Metalsmithing Program
Metalsmithing Program
Grow your practice in an open, supportive environment
Metalsmithing at Cranbrook is a full-time, intensive environment of learning through one-on-one conversations with the Artist-in-Residence, visiting artist lecturers, workshops, studio visits, site-specific events, and international travel.
Critiques are the focal point of the program and students take part in many of these conversations throughout their two years of study.  Focusing on the work rather than the maker, critique is a social endeavor, helping students develop the critical skills to understand and develop their work in new and expansive ways.
We maintain that critique should never tell a student what they should do, but rather help a student find the tool, the voice, and the material to best work through an idea, never assuming immediate results, but rather continual growth.
Iris Eichenberg
The Cranbrook Experience in Metalsmithing
Iris Eichenberg
The Cranbrook Experience in Metalsmithing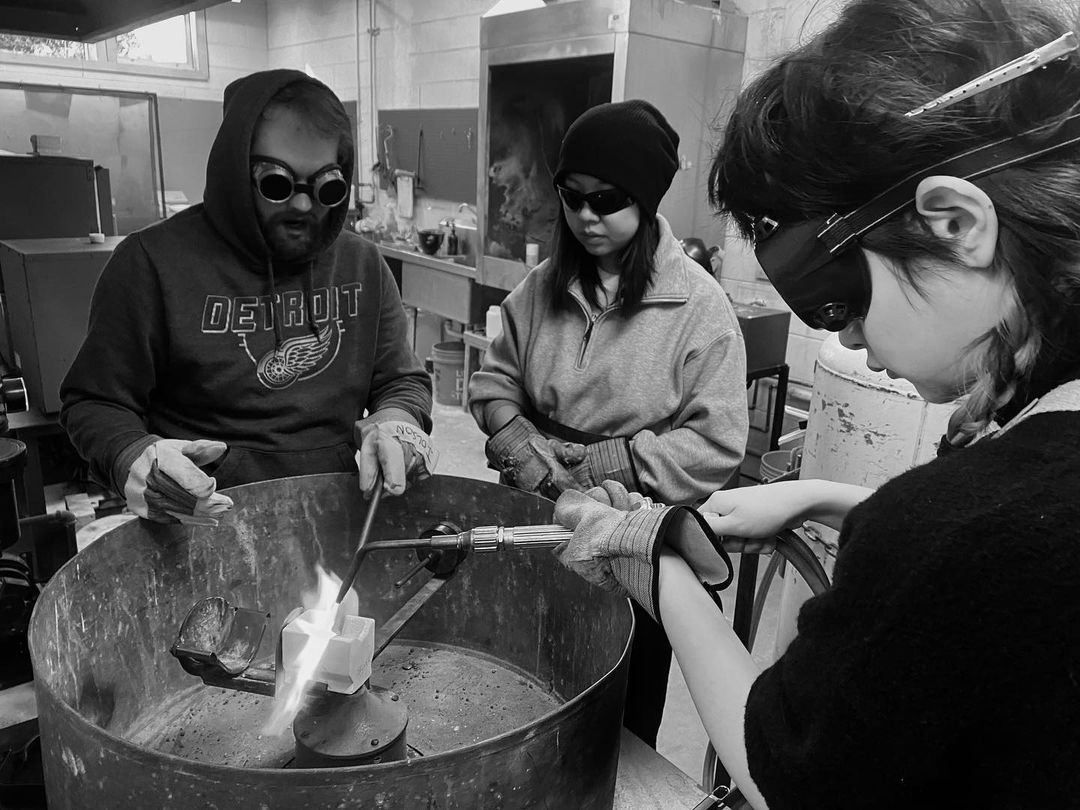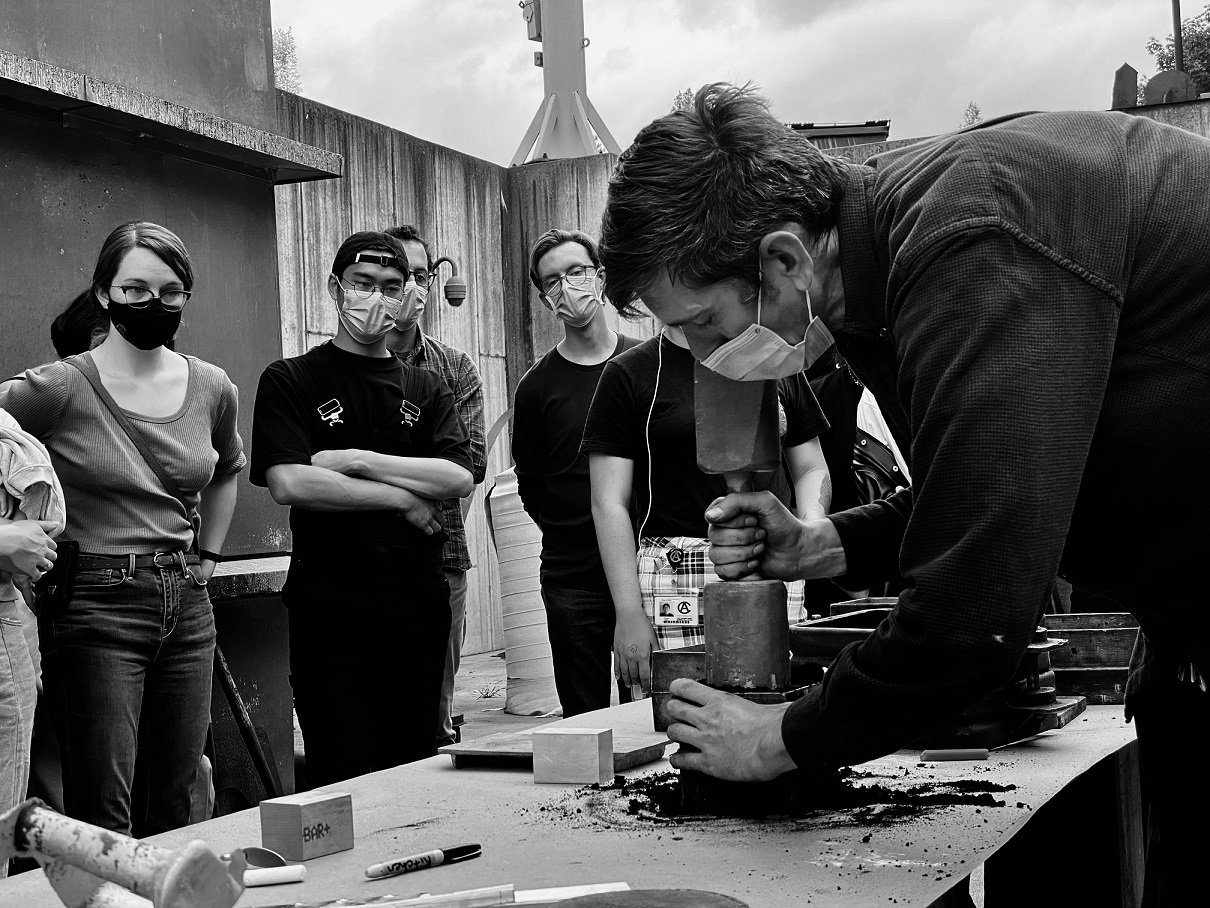 Lost wax casting workshop with Jayson Olson, 2022.
Adam Shirley, Visiting Artist to Metalsmihing Department for Aluminum Pouring Workshop.
Maria Phillips, Visiting Artist to Metalsmithing department
Metalsmithing Visiting Artists/Critics
Metalsmithing Visiting Artists/Critics
Visitors expand students' awareness of current practices, professional network, and the wider context of art, craft, and design
The Metalsmithing department invites emerging and established artists, designers, and craftspeople, as well as curators and gallerists for visits that can span days to months.
Through workshops, lectures, and critiques, visitors share their expertise, offering students a thorough awareness of current practices and the wider landscape of art, craft, and design. Students take an active role in hosting these visits which include introducing lectures, hosting dinners, and off-campus experiences.
These interactions help students build professional networks and establish strategies for sustaining a creative life as an independent artist. Connections formed with our visitors can lead to professional development opportunities, mentorships, and collaborations extending far beyond Cranbrook.
Select Visiting Artists/Critics

Select Visiting Artists/Critics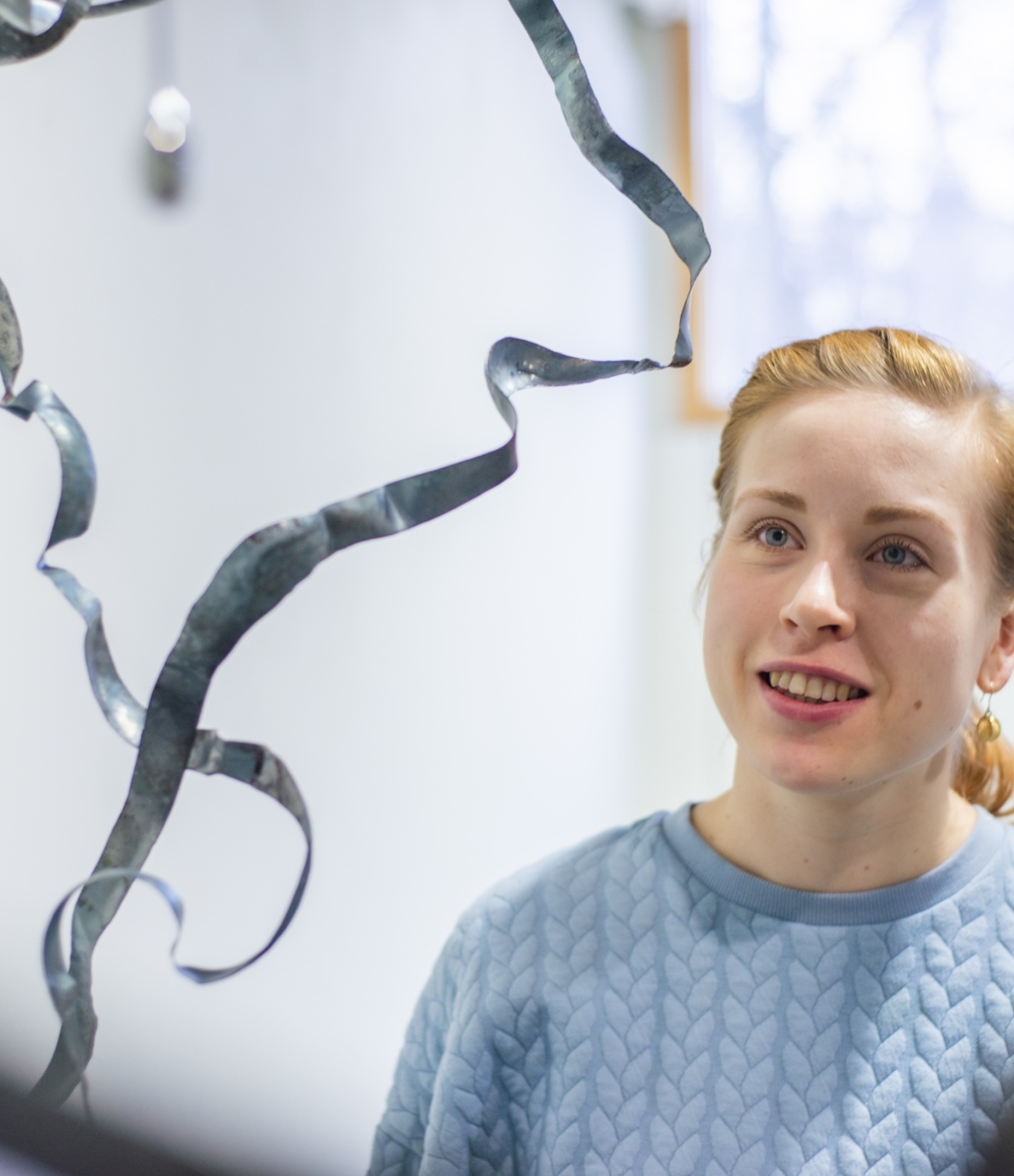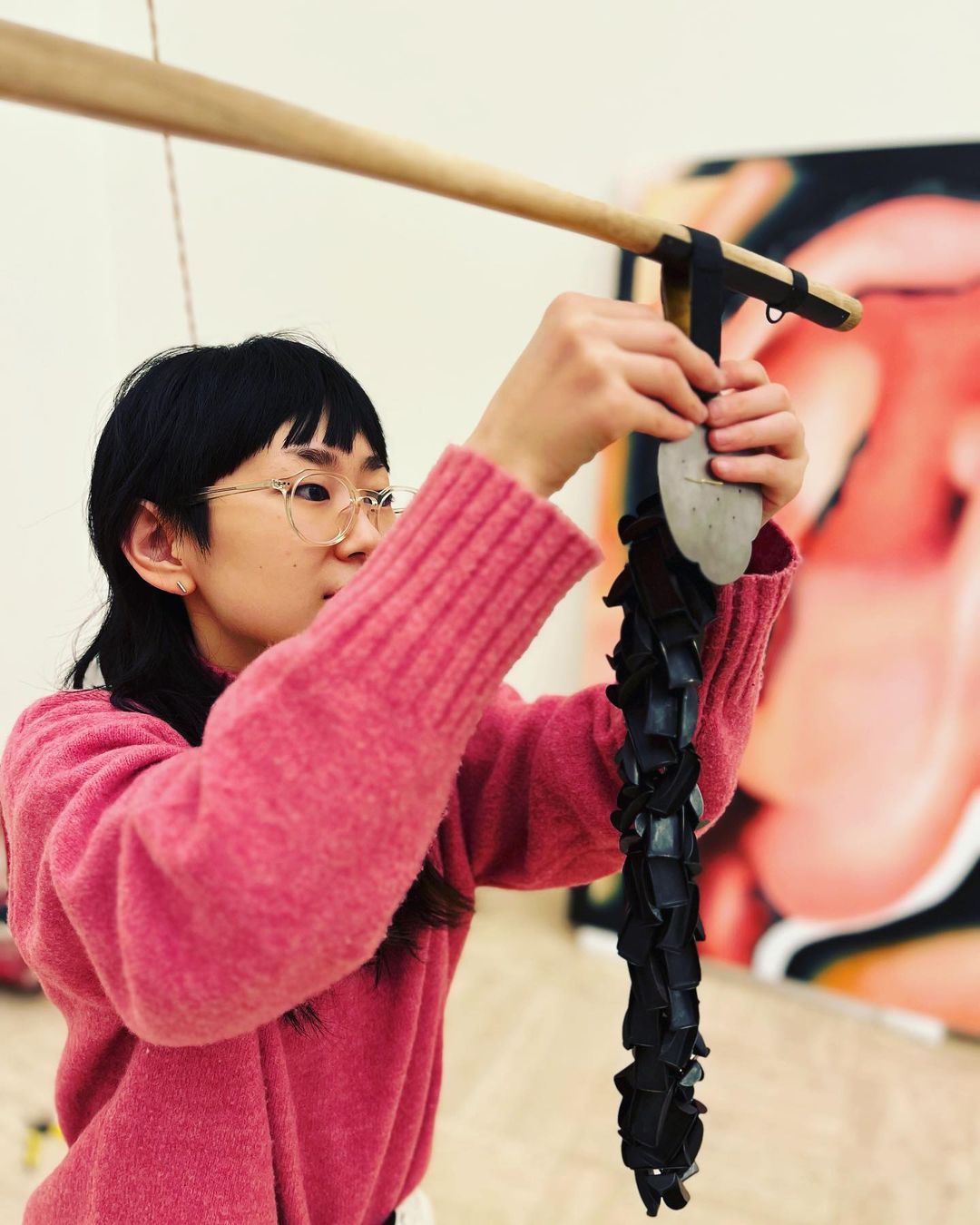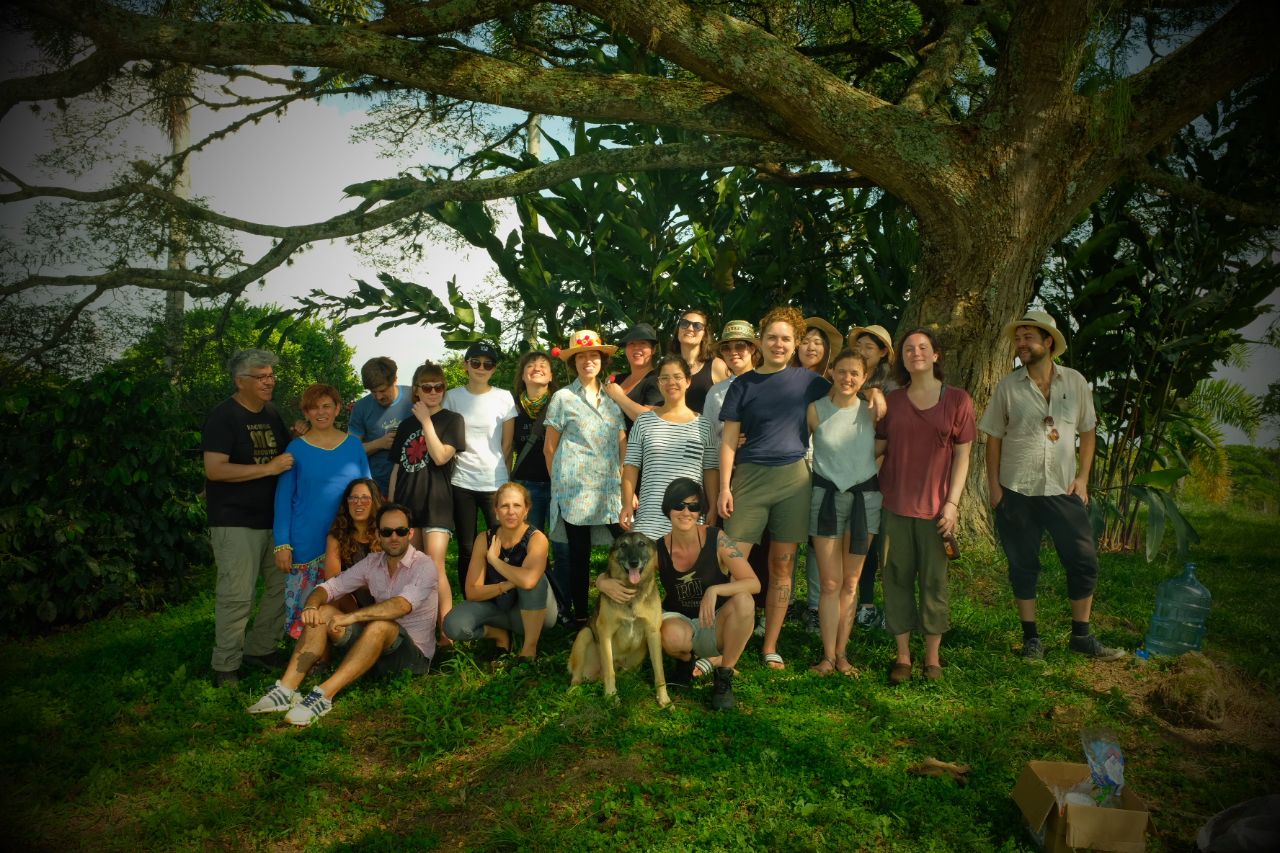 Metalsmithing students display their works in a pop-up at Smith Shop in Highland Park, Michigan.
Hanna Ryynanen (Metalsmithing 2024) during 1st Year Reviews. Photo: Sarah C Blanchette.
Miku Saeki (MFA Metalsmithing 2023) installing for Graduate Degree Exhibition at Cranbrook Art Museum, 2023.
Metalsmithing department trip to Columbia.
Metalsmithing Experience
Metalsmithing Experience
A dynamic space for experimentation and risk taking where knowledge and curiosity fuel the search for new possibilities
Students are provided private studio spaces where they pursue their work full-time. Beyond their studio, students share the resources of the larger department—international in both outlook and orientation.
The department asks a lot of everyone—a tight-knit community to which we bring the same respect, responsibility, and creativity as we bring to our individual studios. Together, we host departmental dinners, maintain equipment, organize exhibitions, and plan international travel. Our goal is to graduate students who are fully prepared to embark on their professional lives as artists, and this is accomplished by fully engaging in all aspects of the studio and taking their environment, peers, and professional responsibility—and themselves—seriously. 
Student Work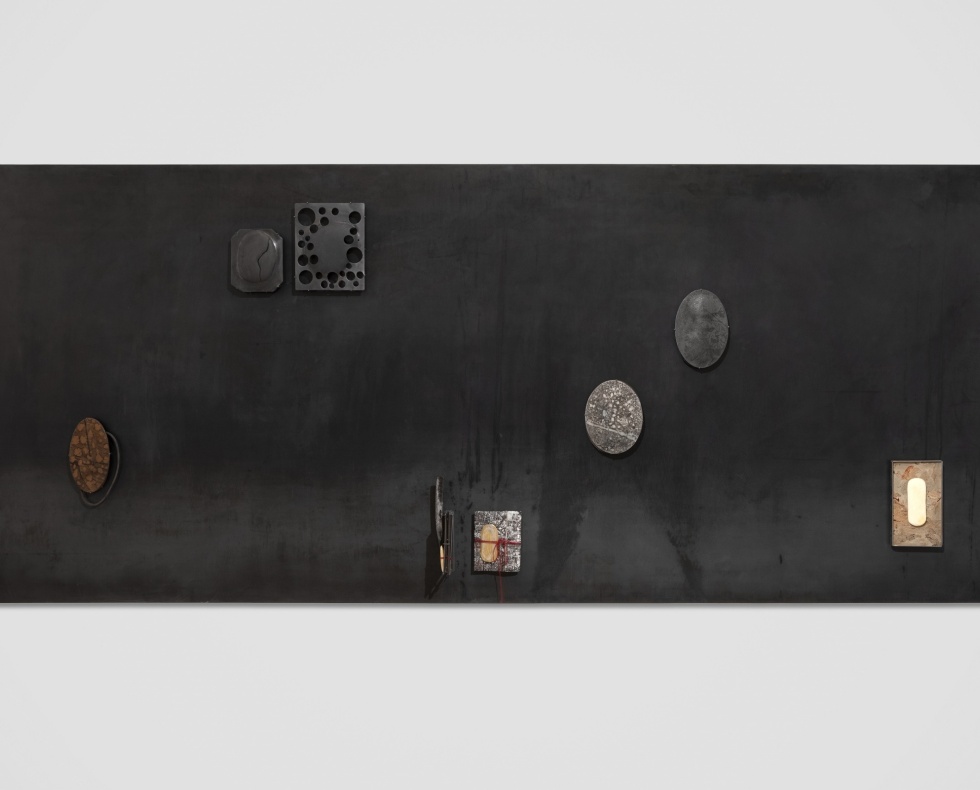 Eighteen Yuan (MFA Metalsmithing 2023). Photo: PD Rearick.
Miku Saeki (MFA Metalsmithing 2023)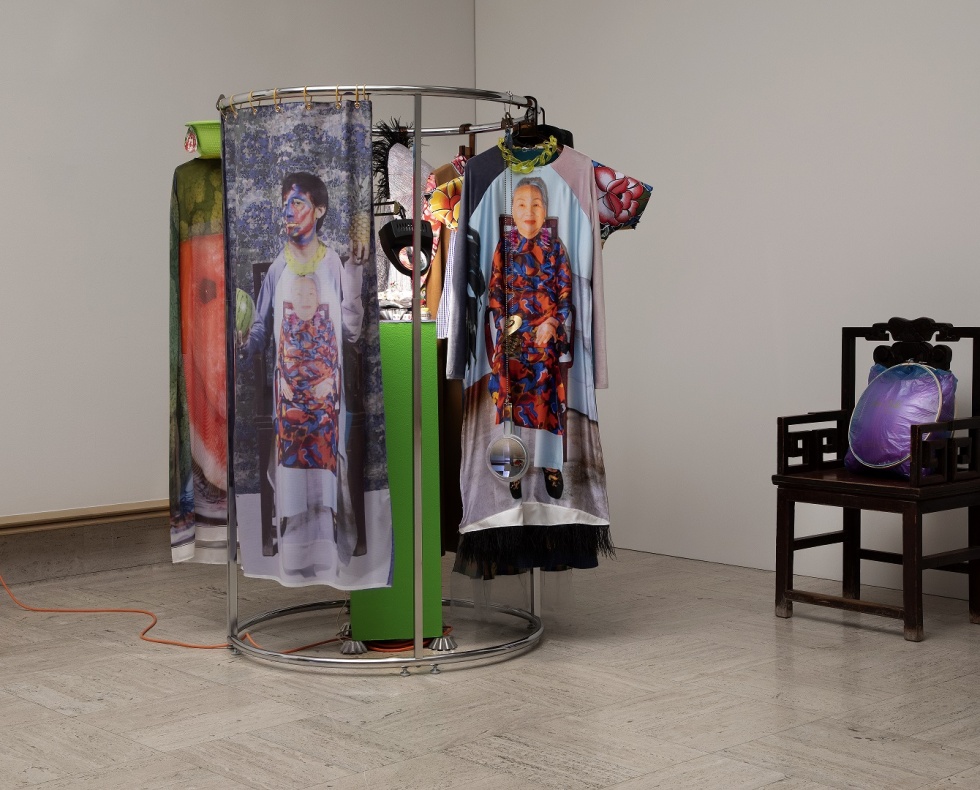 KIWI PHONG NGUYEN (MFA METALSMITHING 2023). PHOTO: PD REARICK.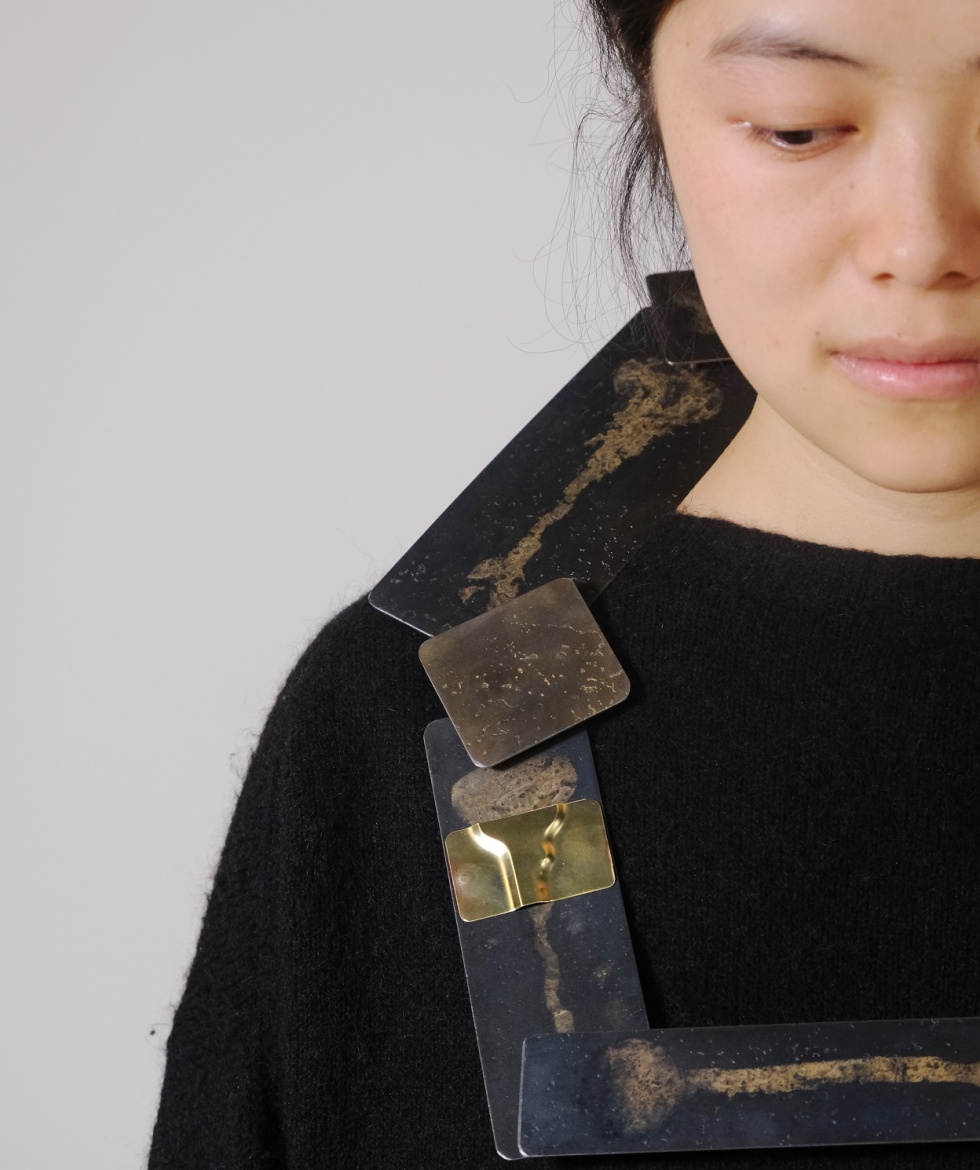 Jing Xu (MFA Metalsmithing 2023)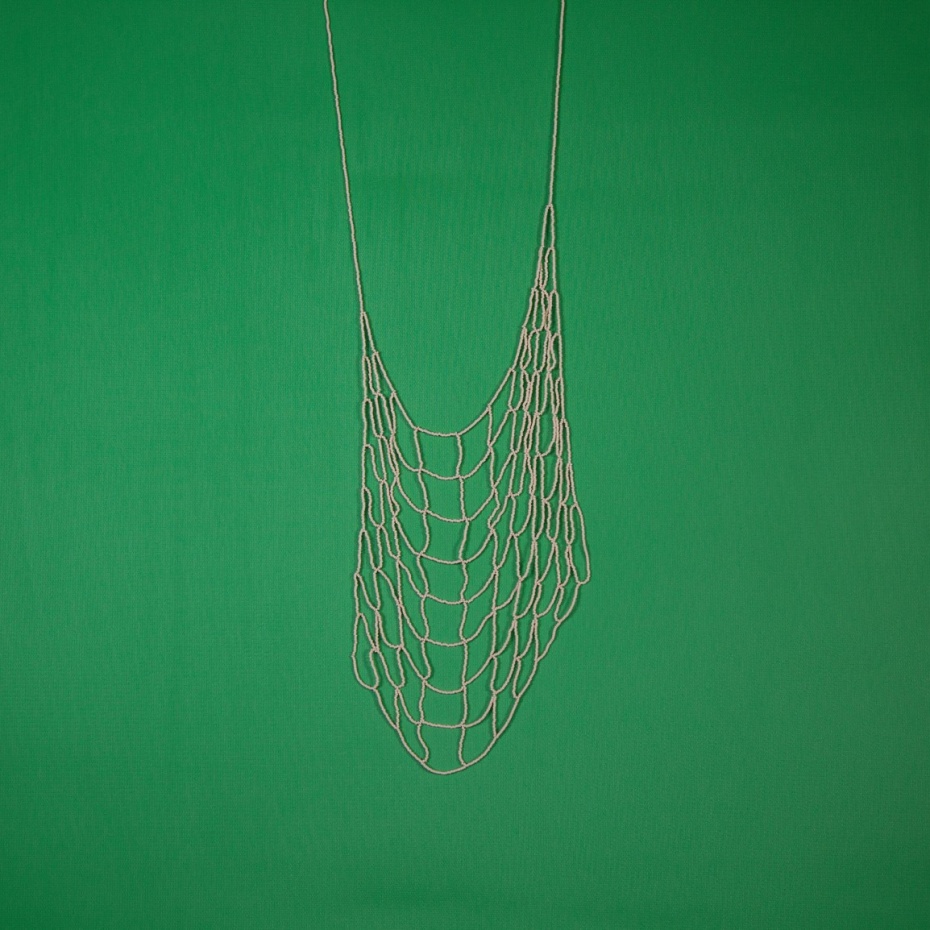 Shelly McMahon, 2018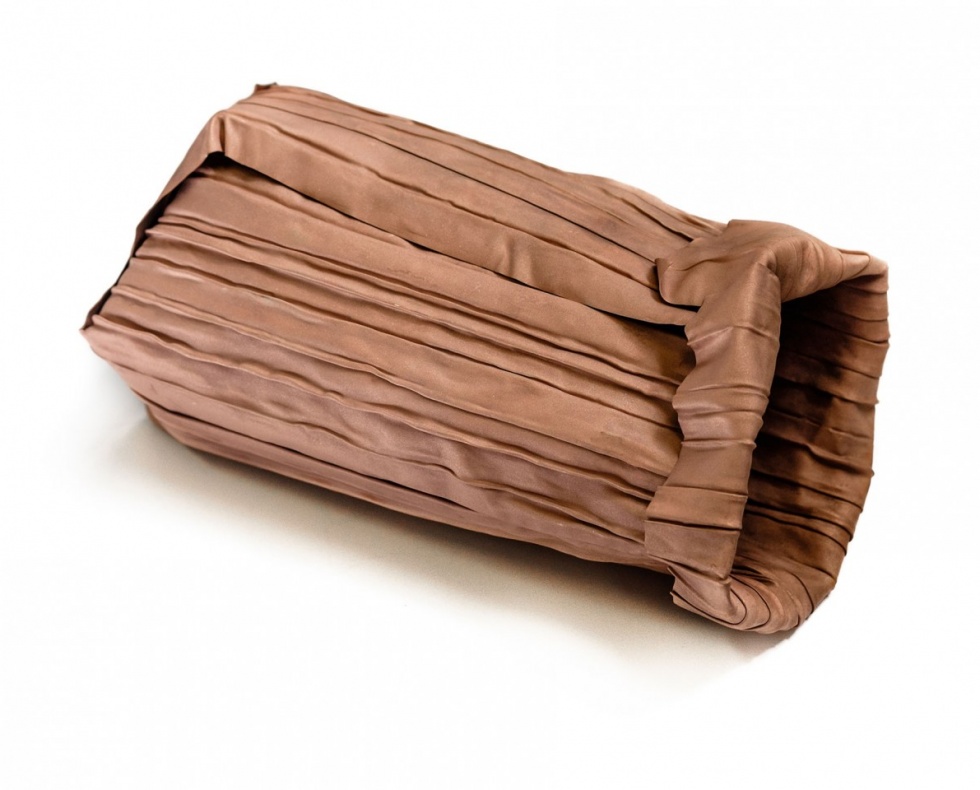 Vika Bulgakova, 2018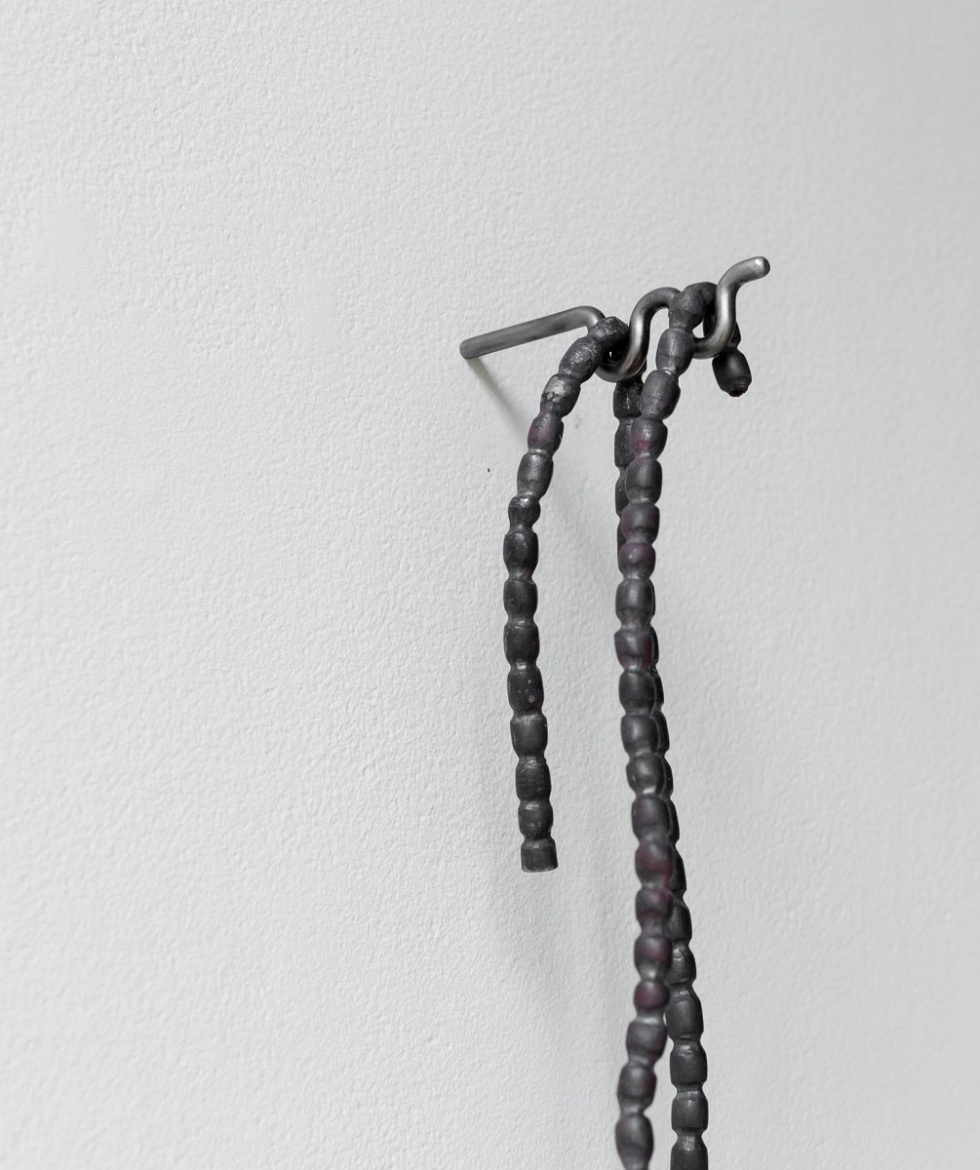 Alberte Tranberg, 2018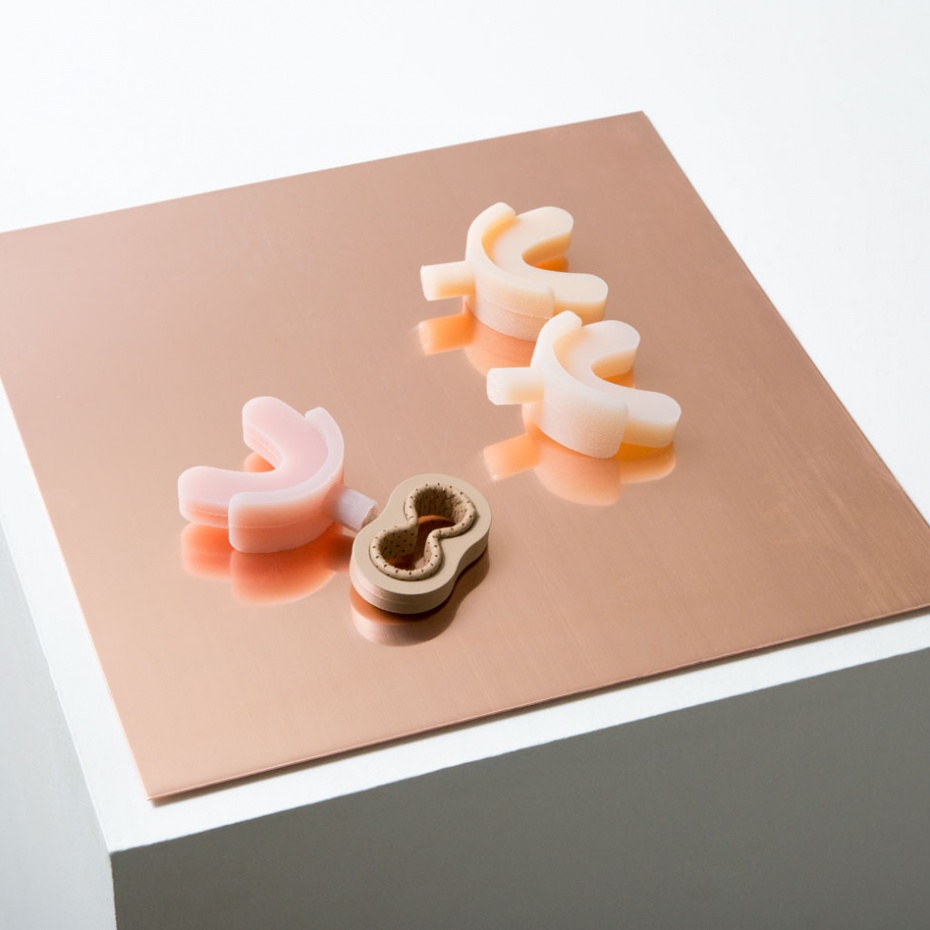 Emily Culver, 2015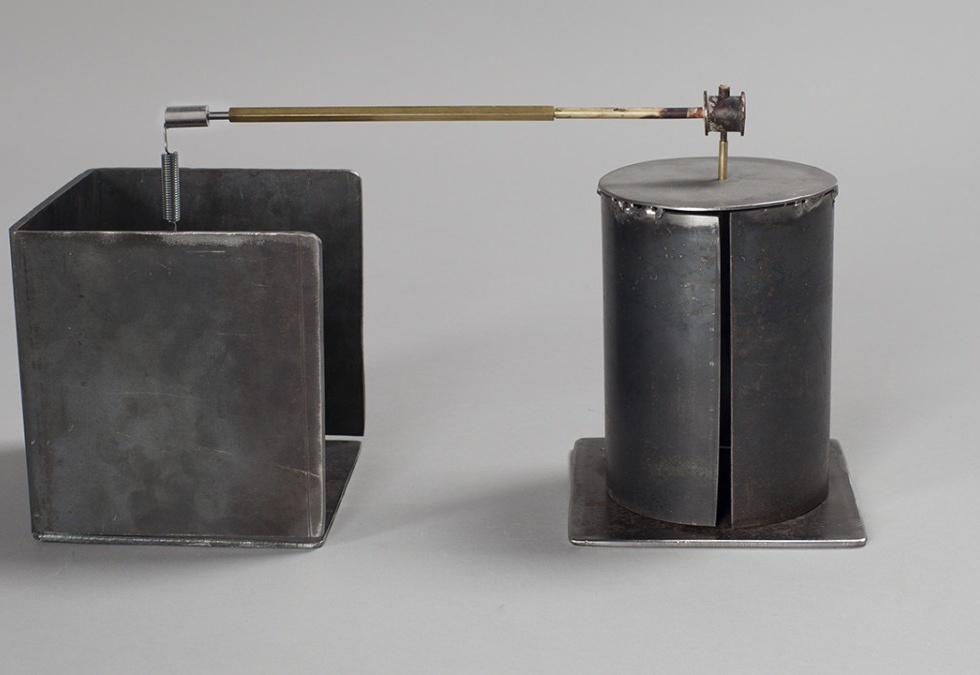 Lei Zhang, 2015
Alissa Lamarre, 2013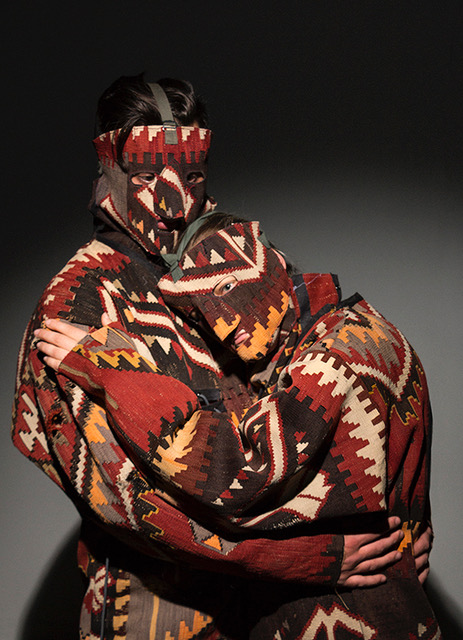 Matt Lambert, 2014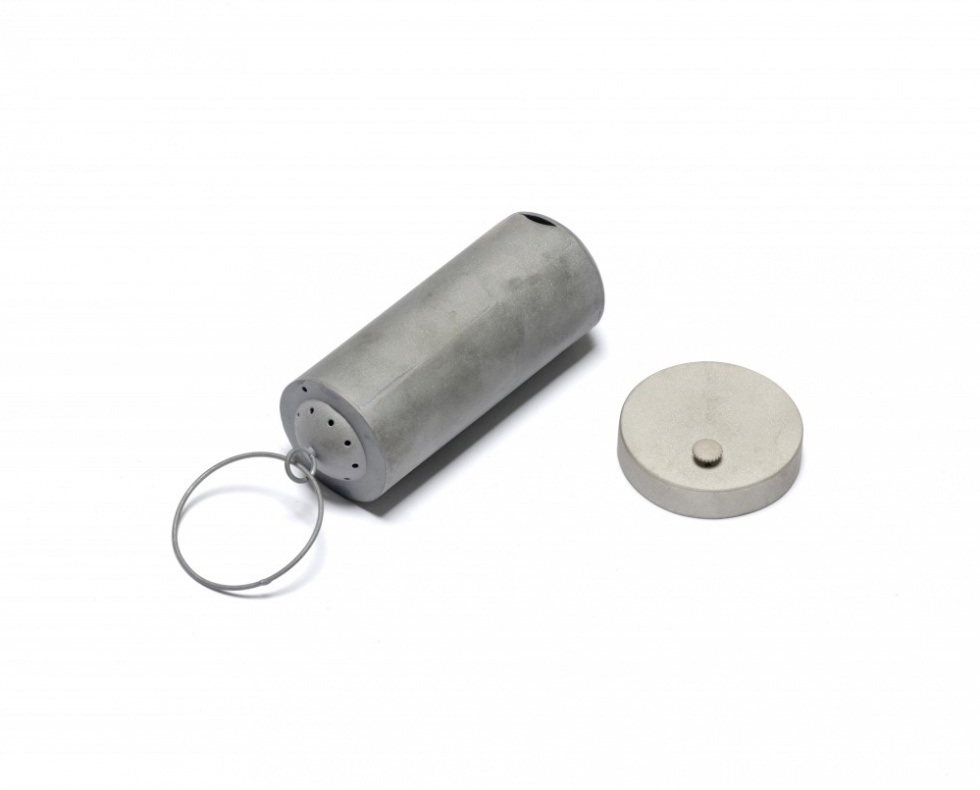 Aaron Decker, 2015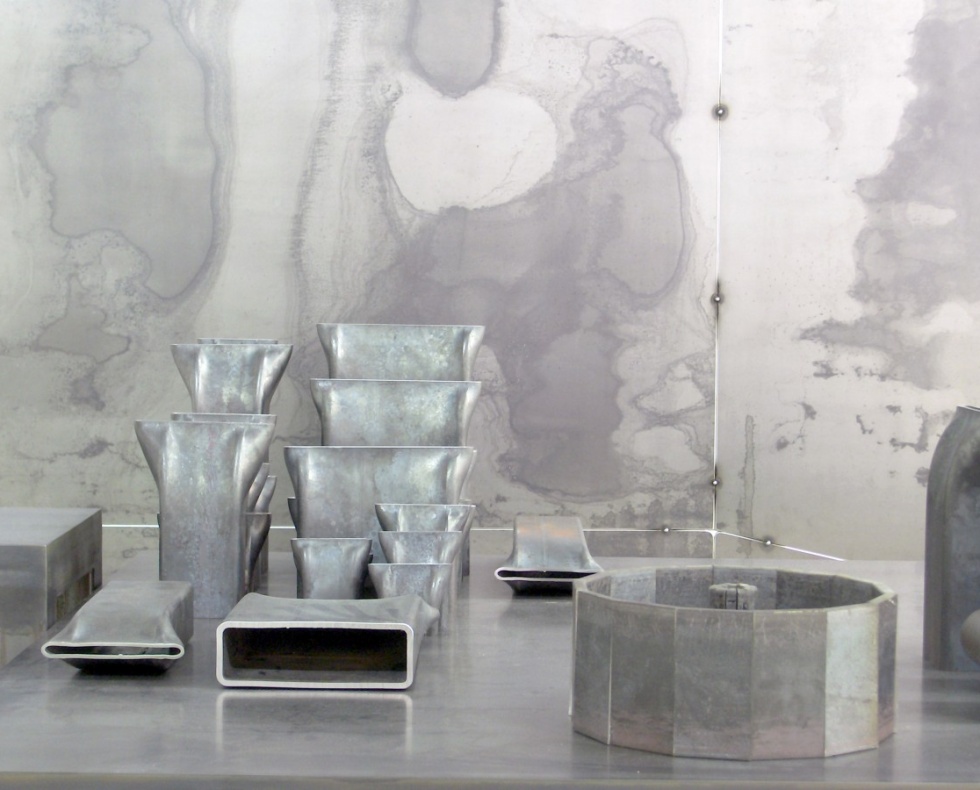 Adam Shirley, 2010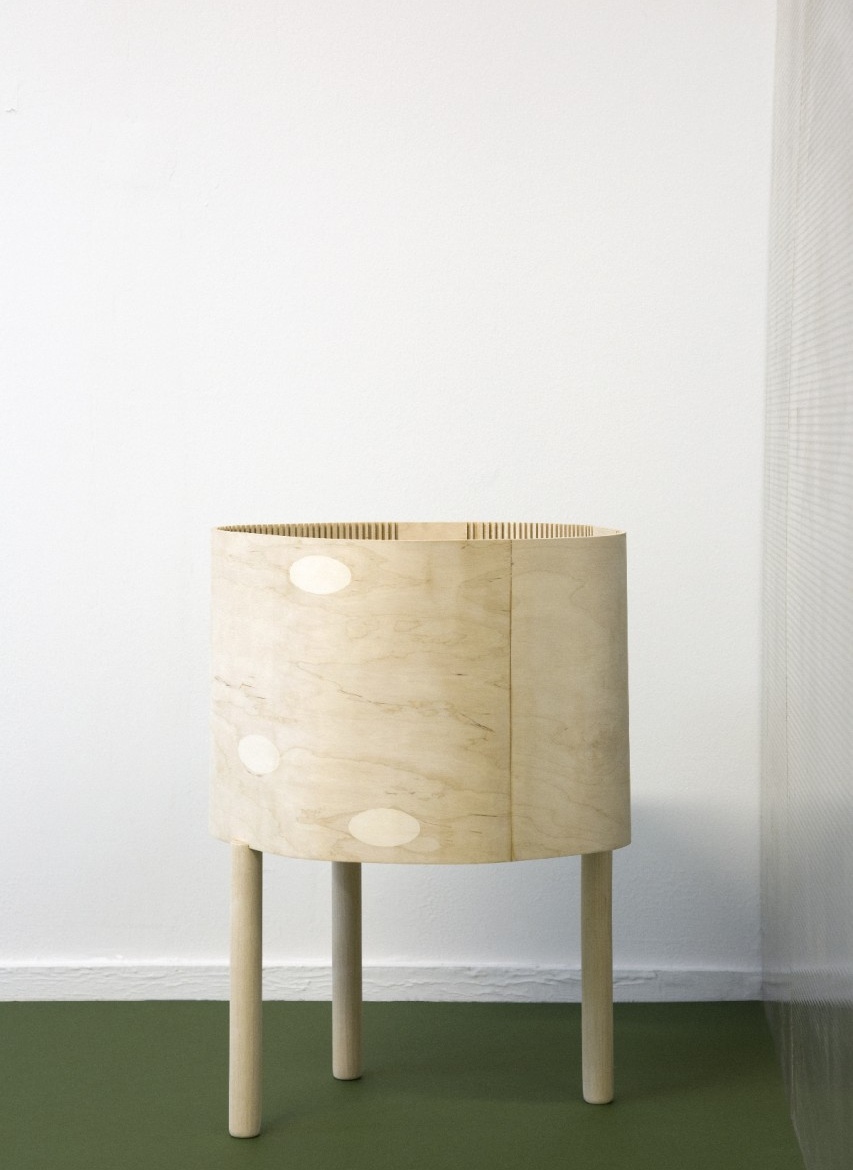 Shelly McMahon, 2018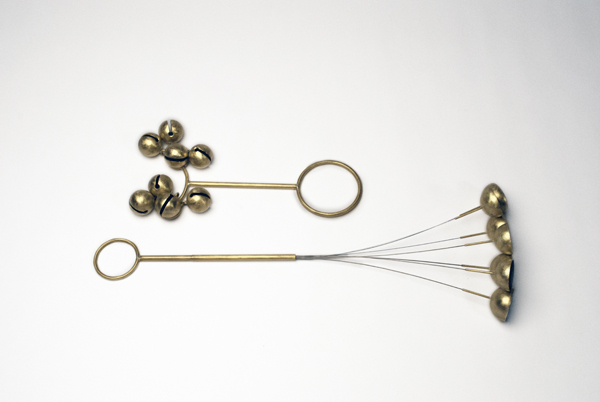 Eunji Choi, 2013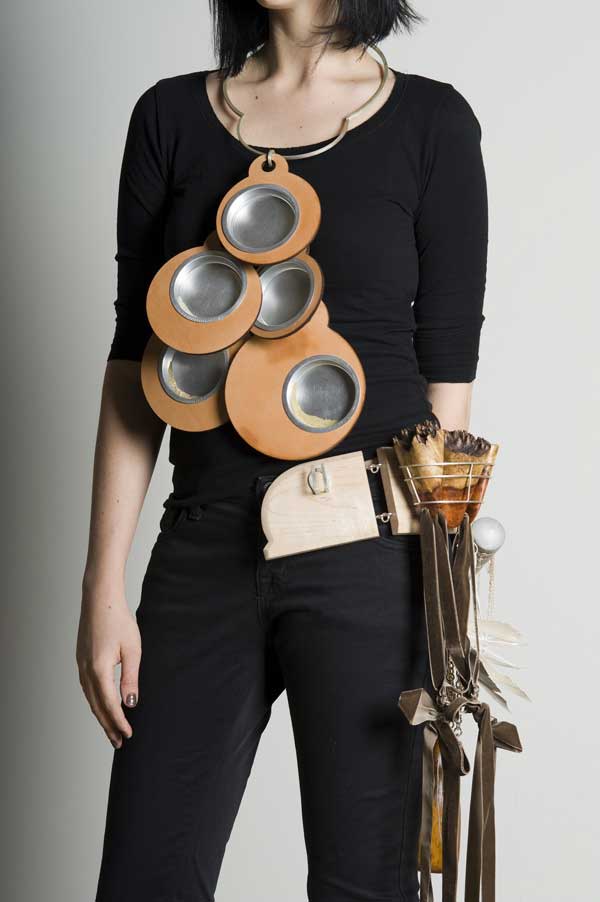 Seth Papac, 2009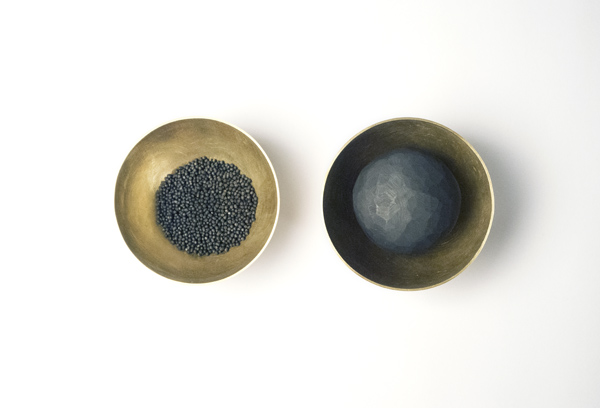 Eunji Choi, 2013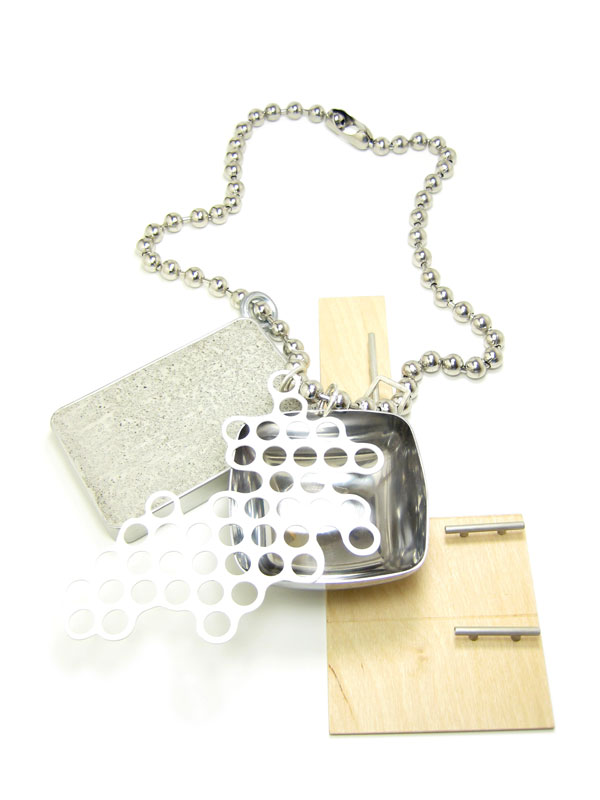 Seth Papac, 2009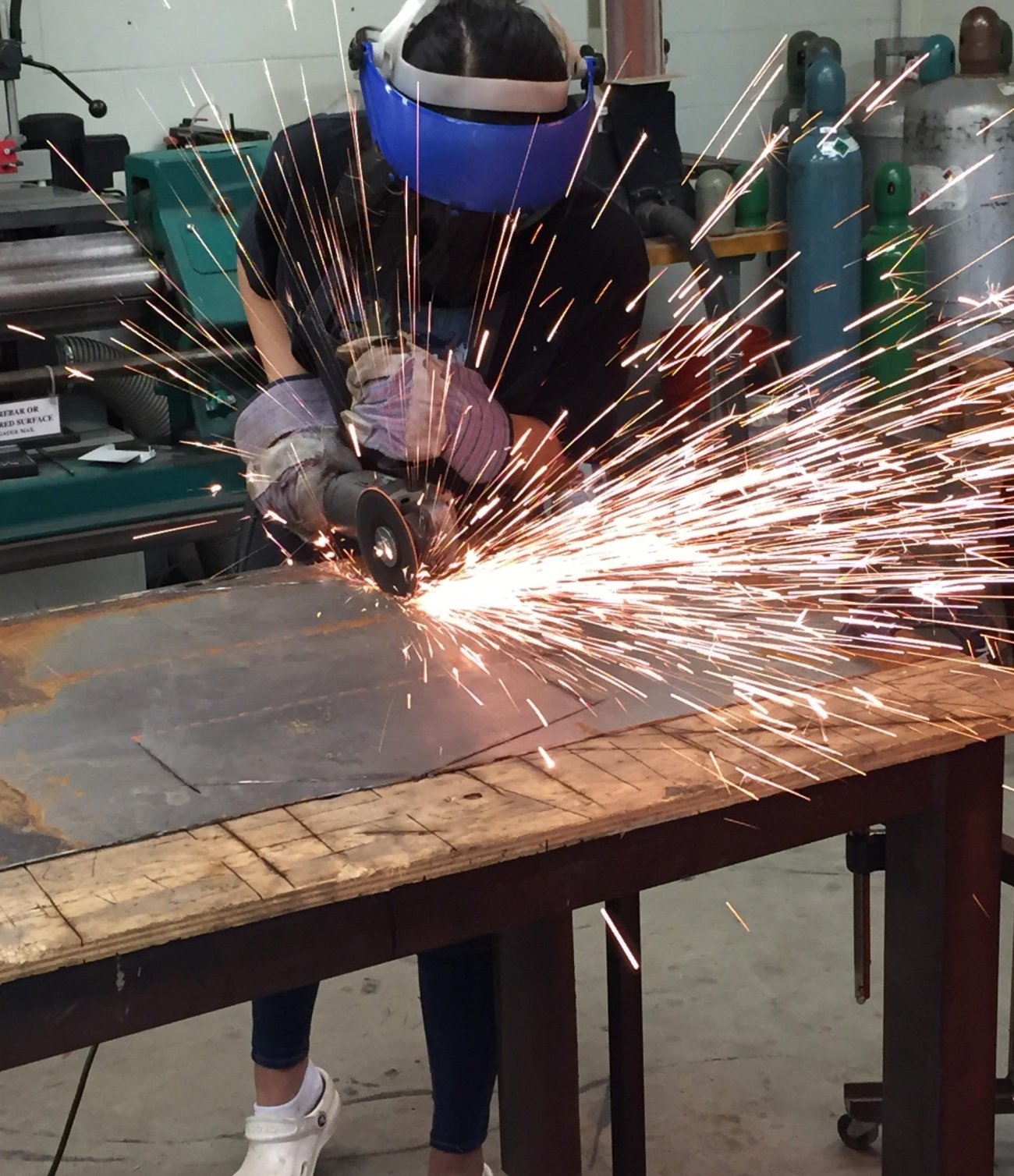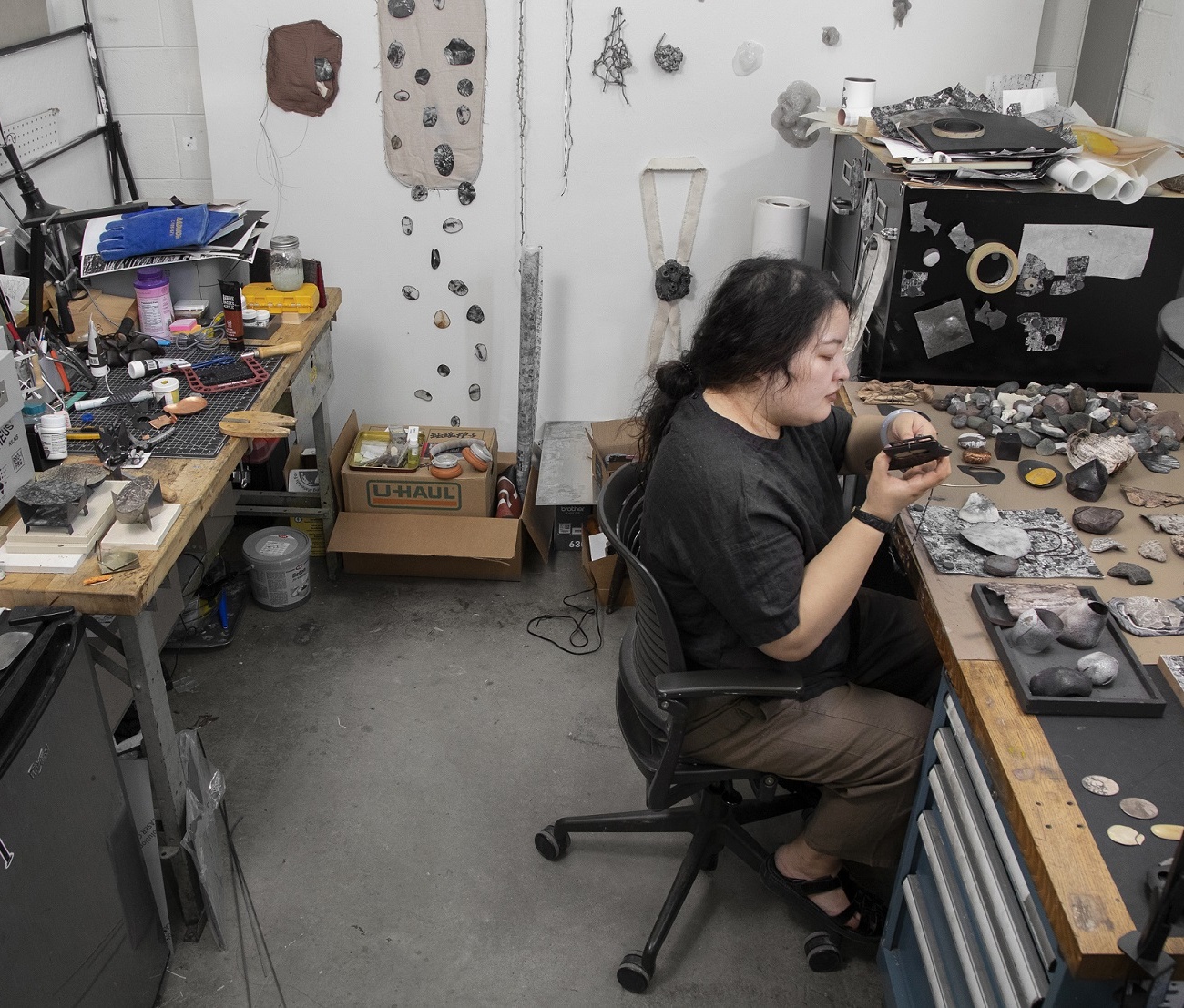 Eighteen Yuan (MFA Metalsmithing 2023) in their Cranbrook studio. Photo: PD Rearick.
Metalsmithing Facilities
Metalsmithing Facilities
Space for a range of techniques and scales
The Metalsmithing department is housed in 10,000 square-foot studio that includes individual and collective studio spaces for each student and a robust set of tools. As the range of techniques within this department goes well beyond metal, appropriate technology is introduced on a regular basis.
In addition to a hot shop, silver room, casting and enamel electroforming, and powder coating equipment, we have a large common area that accommodates work related to layout, presentation, installation—space to think.
Additional support areas include a classroom for critiques and formal discussion as well as a group kitchen with space to prepare meals and relax. Technical workshops given by professional artists bring students from all over the campus into the studio, further supporting the interdisciplinary nature of the Academy.