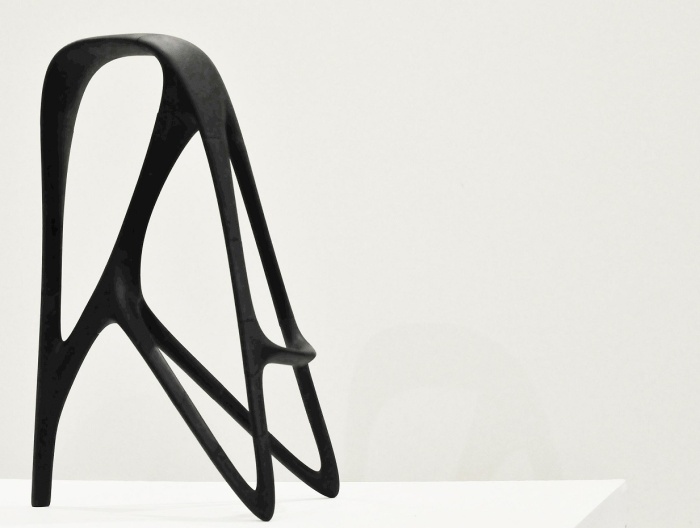 Aethos Stool, JianMing Lin (3D Design '22)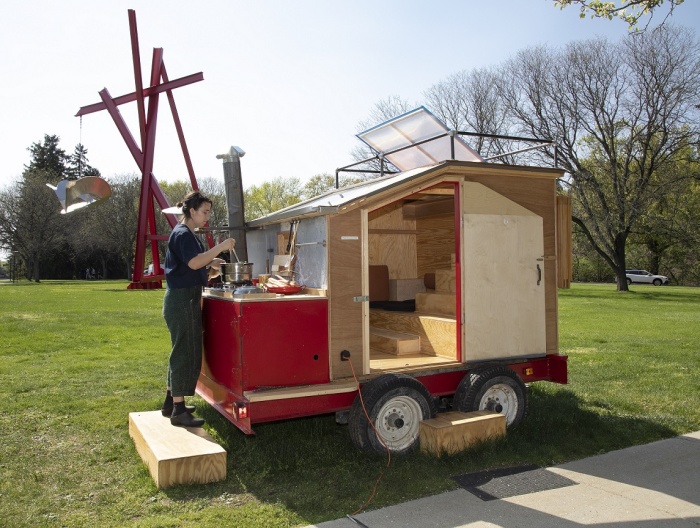 Breanne Johnson (MFA 3D Design 2023)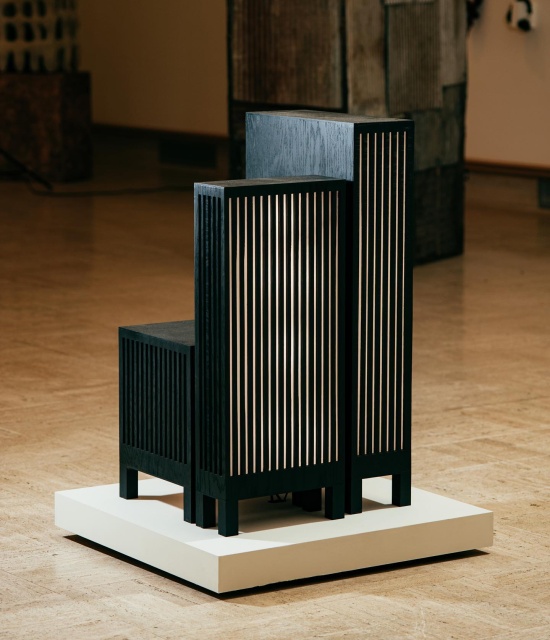 Philip Tian (MFA 3D Design 2023)
3D Design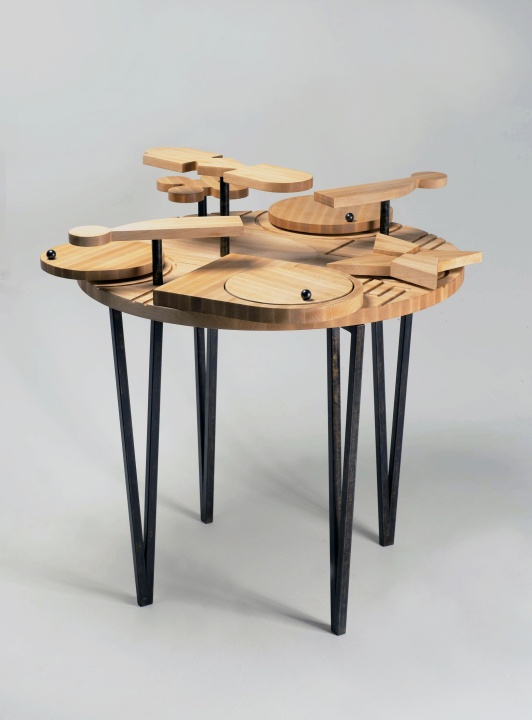 Kim Swift (MFA 3D Design 2024)
3D Design Philosophy
3D Design Philosophy
An experimental laboratory to explore human needs as expressed in the furniture and objects of daily life
3D Design at Cranbrook straddles industrial and fine design contexts, with an approach informed by architecture, interior design, and craft.  Driven by exploration and risk-taking, the department fosters a deep engagement with the field of design and does not adhere to a single aesthetic or conceptual approach. Through active questioning and making, students develop an understanding of the connections between forms and ideas creating a framework for process and idea generation that can transition to projects at a variety of scales, including furniture, lighting, and objects for daily use.  
Each cohort is an intentional mixture of industrial designers, architects, craftspeople, and sculptors providing diverse perspectives that broaden design discourse and help expand the field. Conversations draw on ideas from related academic disciplines including literary theory, psychology, philosophy, and the social sciences, as well as business, engineering, and marketing. Taken as a whole, these strategies provide essential tools for expanding a designer's work and positioning them for professional practice.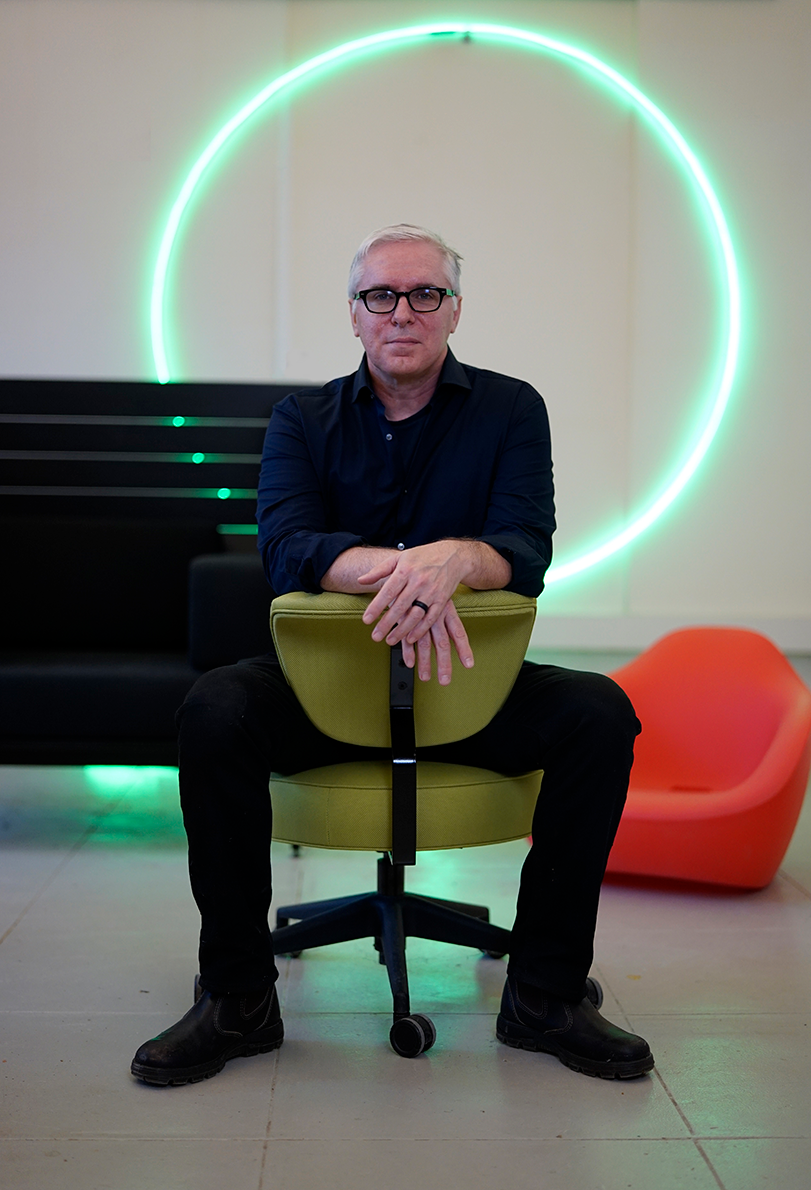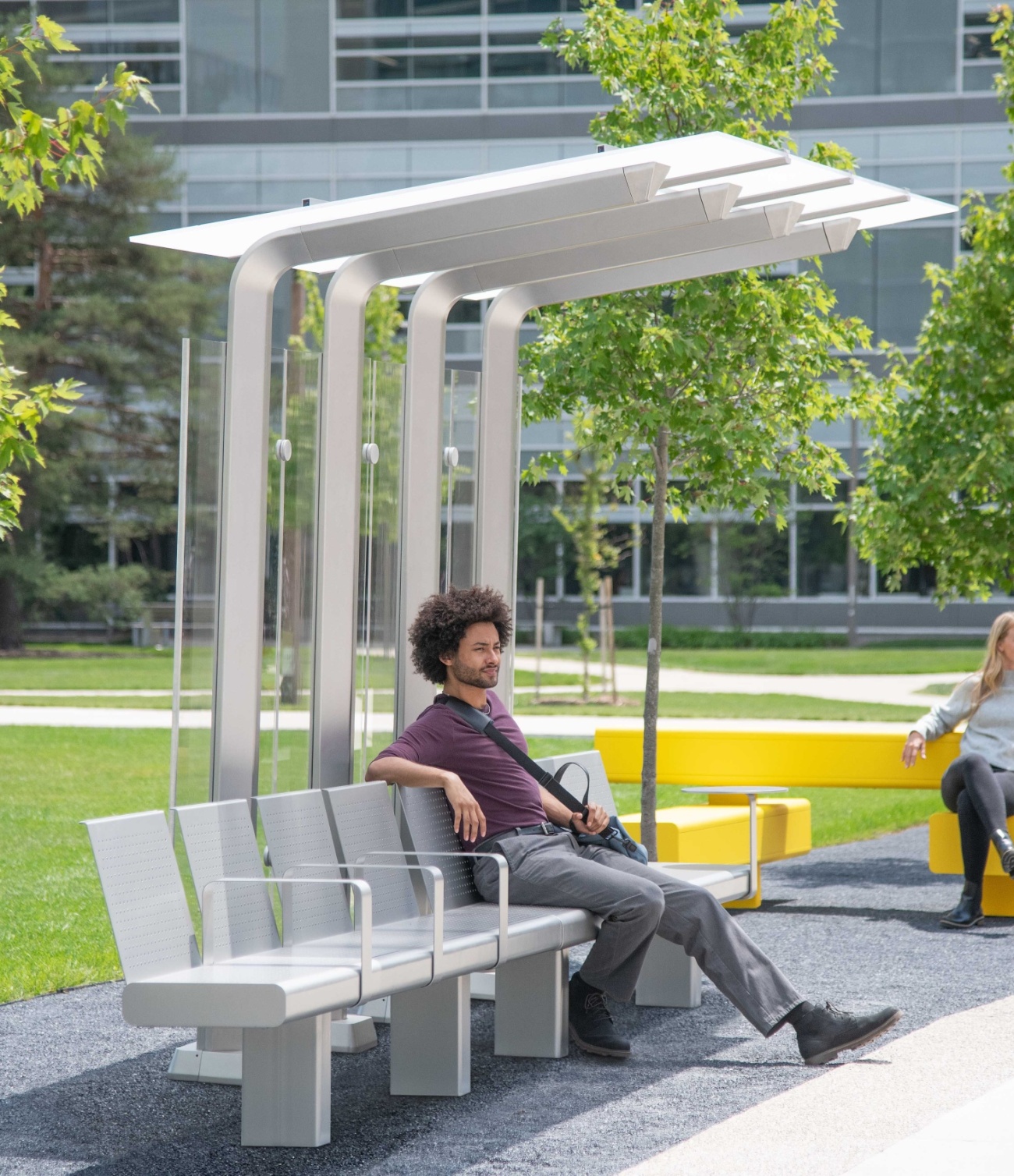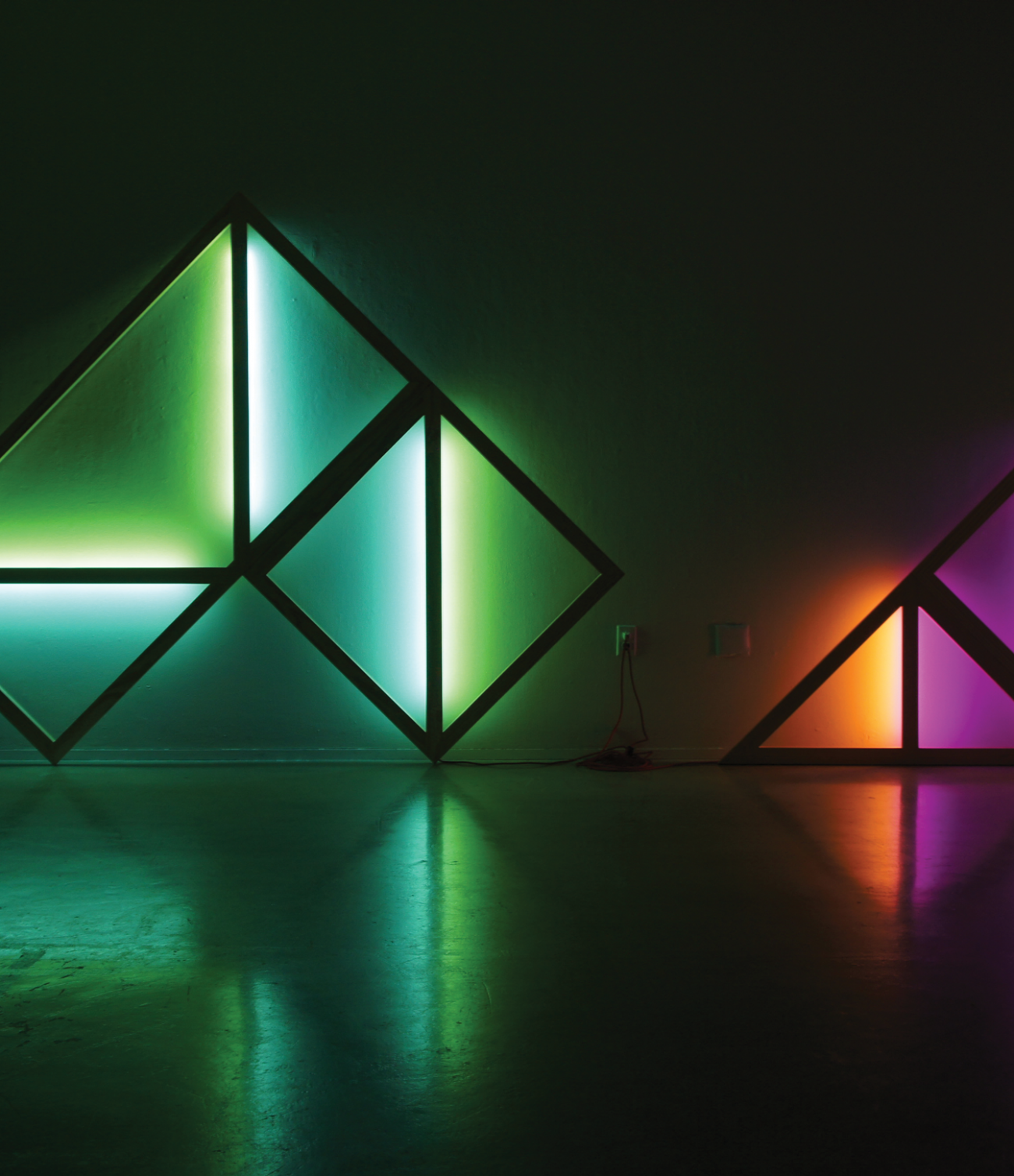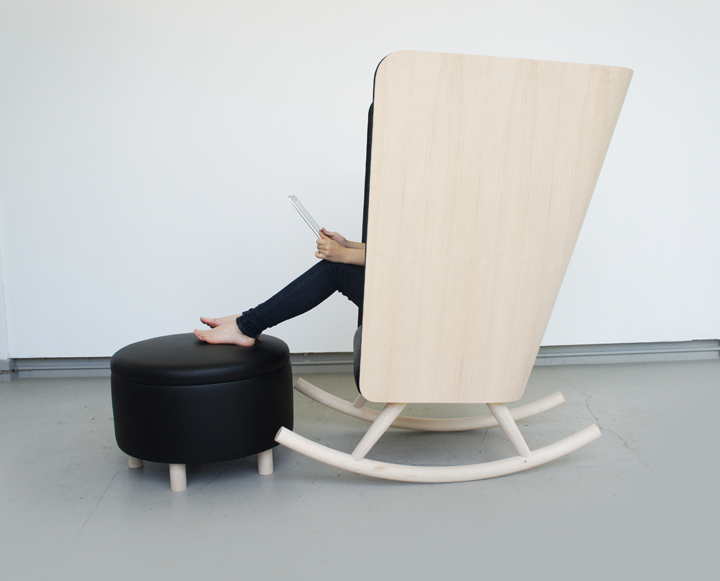 Scott Klinker. Photo: Eric Perry
Scott Klinker, Theory Collection for Landscape Forms
Scott Klinker, Theory Collection for Landscape Forms
Scott Klinker, Private Rocker
DESIGNER IN RESIDENCE
DESIGNER IN RESIDENCE
Scott Klinker
Scott Klinker's furniture and lighting explores a space between design, architecture, art, and craft. While trained as an industrial designer, he sees across categories remixing traditional disciplines into new hybrids. His vision is applied through an architectural lens – questioning how humans inhabit space.
Klinker is also principal of Scott Klinker Design Studio. His practice strikes a balance between industry and cultural projects, working with partners such as Herman-Miller, Alessi, Steelcase, Landscape Forms, Burton Snowboards, and others. His projects have received numerous professional awards and his limited-edition works are currently represented by PLAYGROUND DETROIT.
Klinker recently received a GOOD DESIGN Award for Disc, Peak, and Stretch outdoor shade design with Landscape Forms. He also wrote a series of articles that explores the relationship between home and work for Metropolis magazine called "Work from Home Changes Both". Read the full series here.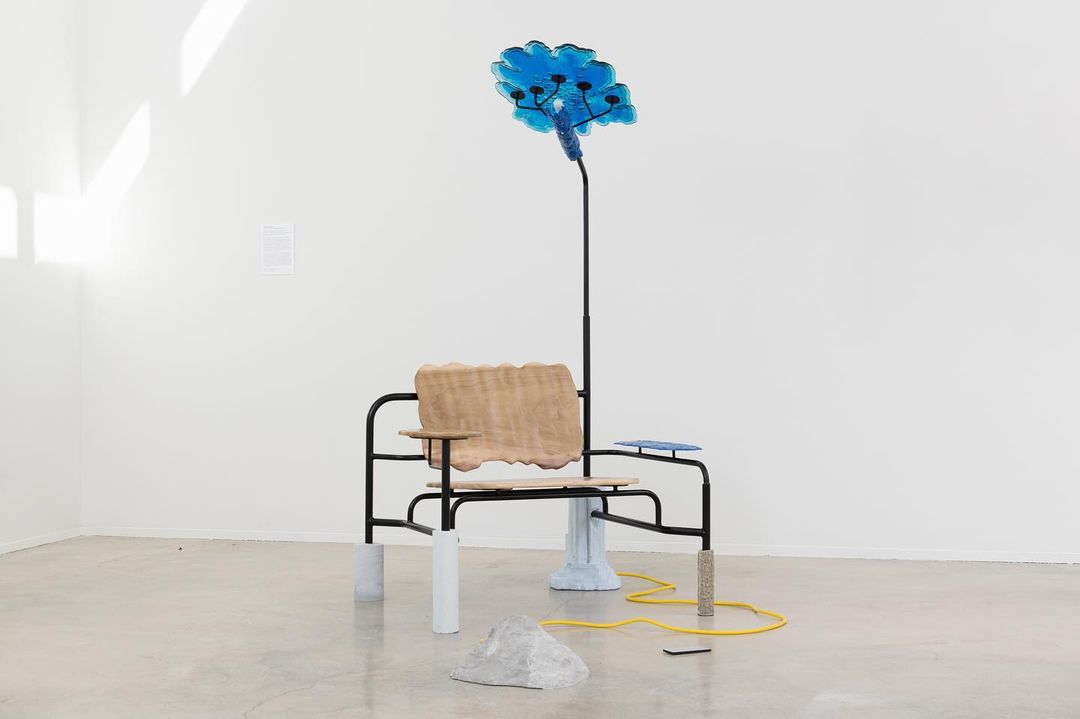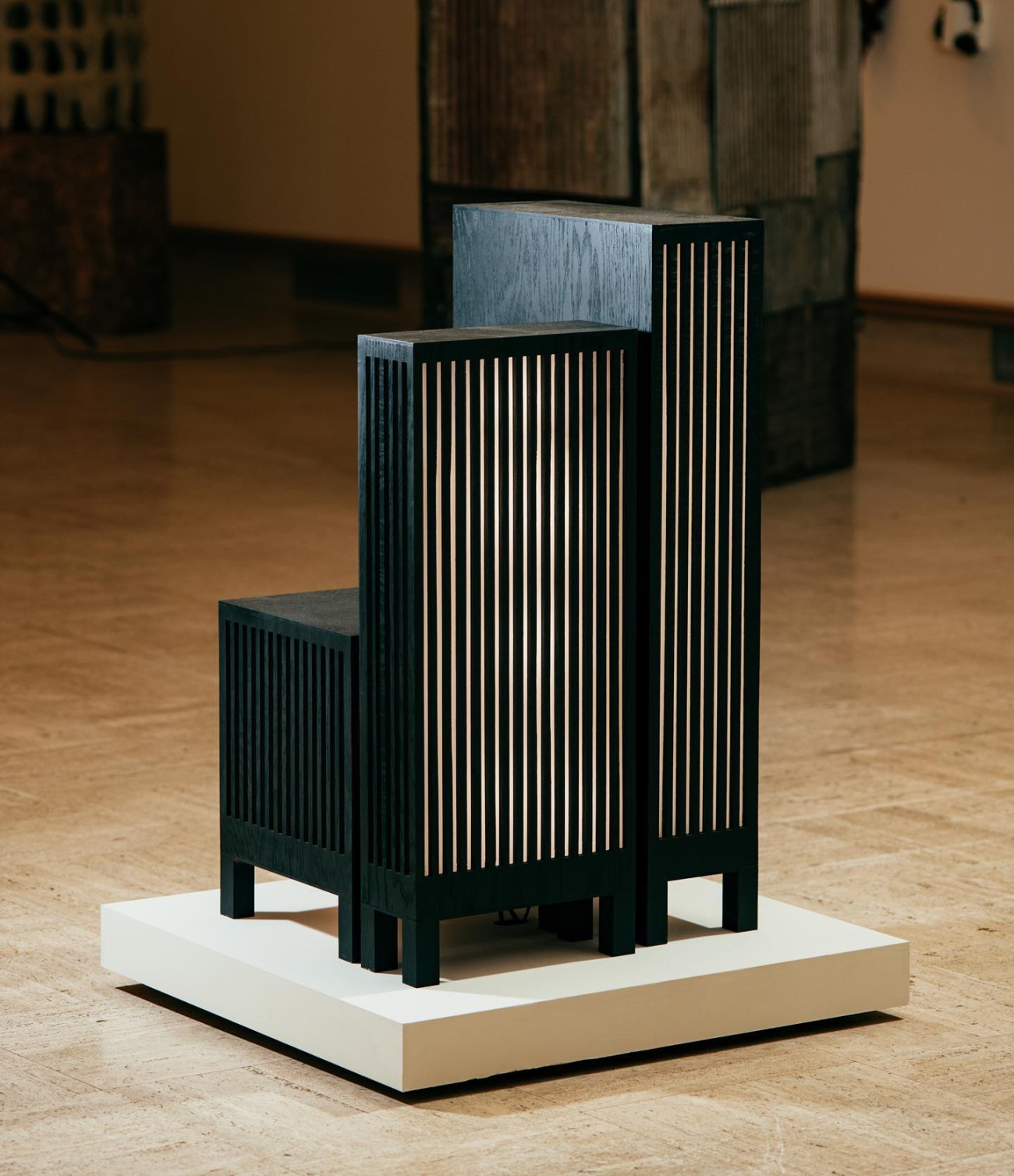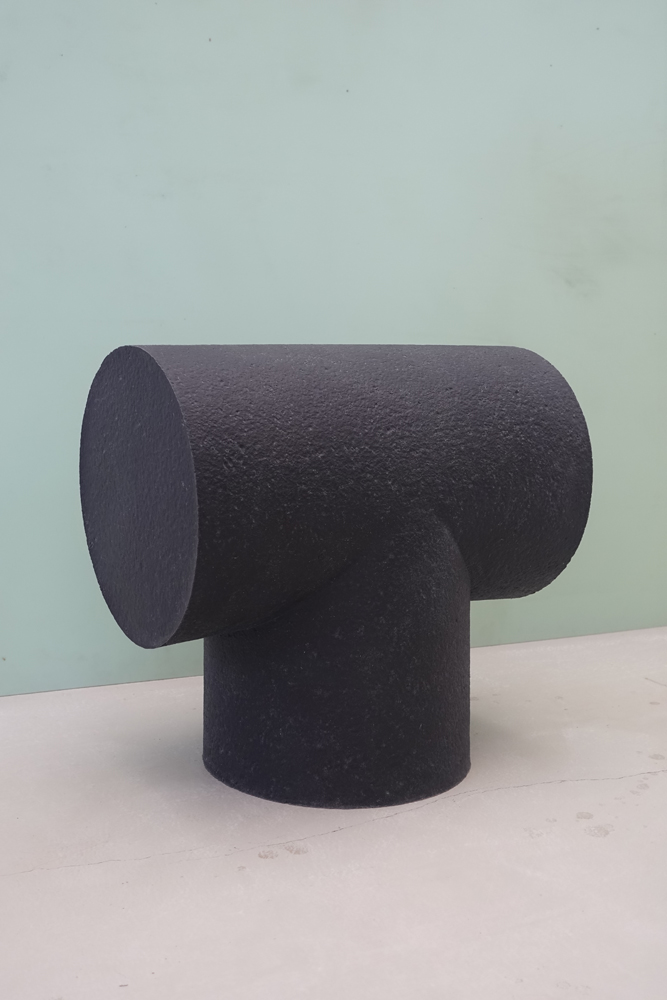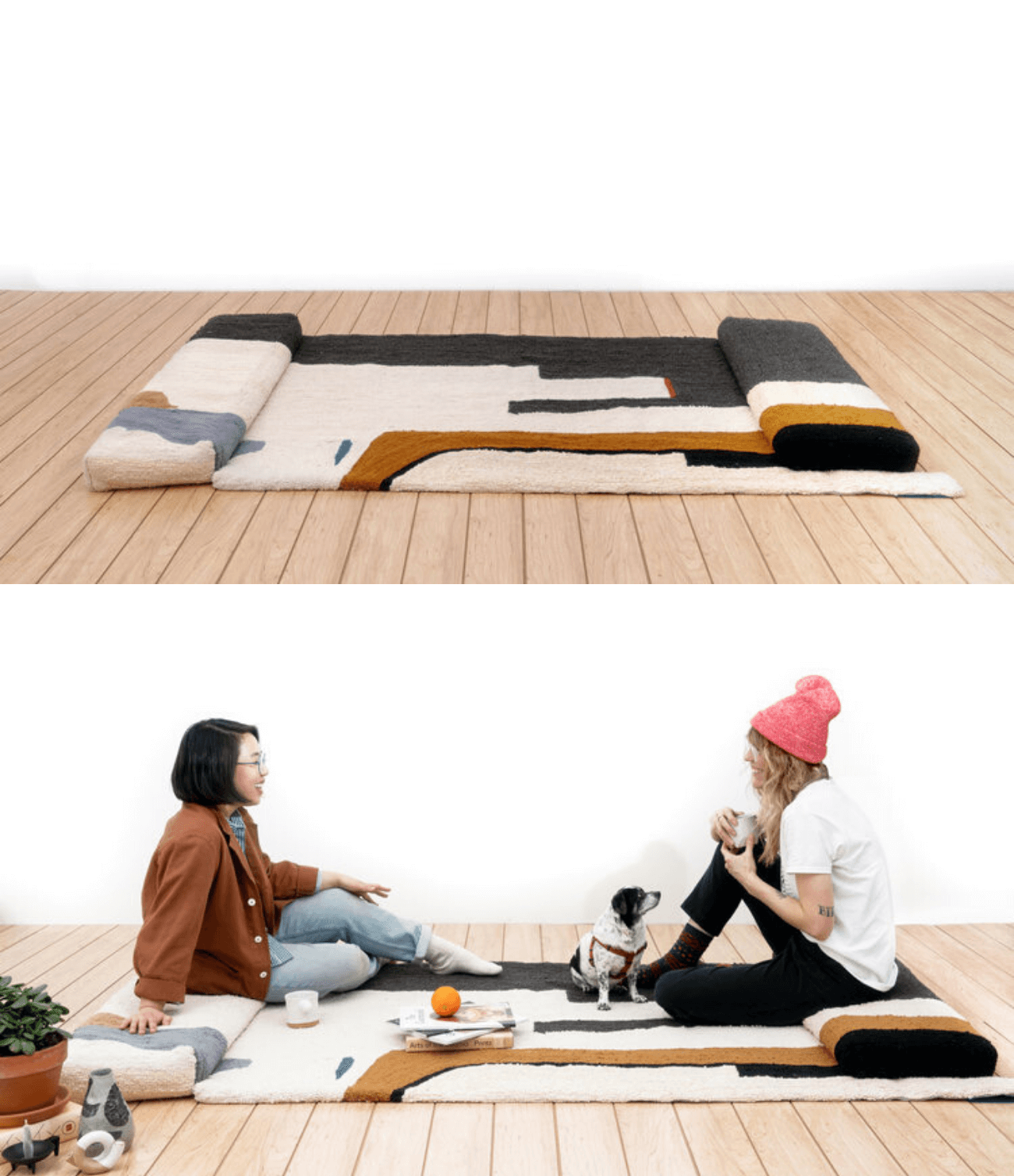 Nicholas Tilma (MFA 3D Design 2023). Photo: George P. Perez.
Philip Junwen Tian (MFA 3D Design 2023)
Culture Club v.2, Karen Lee
Tube Form (Stool), Kyle Joseph
Conversation Rug, Dee Clements
3D Design Program
3D Design Program
Shaping skilled makers through intense studio work, mentorship, and industry exposure
3D Design students are carefully selected by the Designer-in-Residence to allow for a free exchange of ideas while bringing out the strengths of each student. Our program is best suited to experienced, hands-on makers. The work undertaken over the course of a student's two years of study is focused on self-initiated research supported by hands-on mentorship and peer-to-peer opportunities and projects. Students develop the skills needed to undertake critical analysis through group seminars, challenging readings, and ongoing writing that help articulate individual concerns and the ideas of others.  
We host ongoing visits with top professionals in a variety of industries, allowing our students to see many models of practice. This provides professional connections and helps students shape their career paths as they leave Cranbrook. 
The department regularly travels to leading design companies, local studios, and workshops. We also often participate in exhibitions, both locally and in other cities, such as the International Contemporary Furniture Fair in New York, where students gain invaluable exposure and are immersed in the field of contemporary design.
Scott Klinker
The Cranbrook Experience in 3D Design
Scott Klinker
The Cranbrook Experience in 3D Design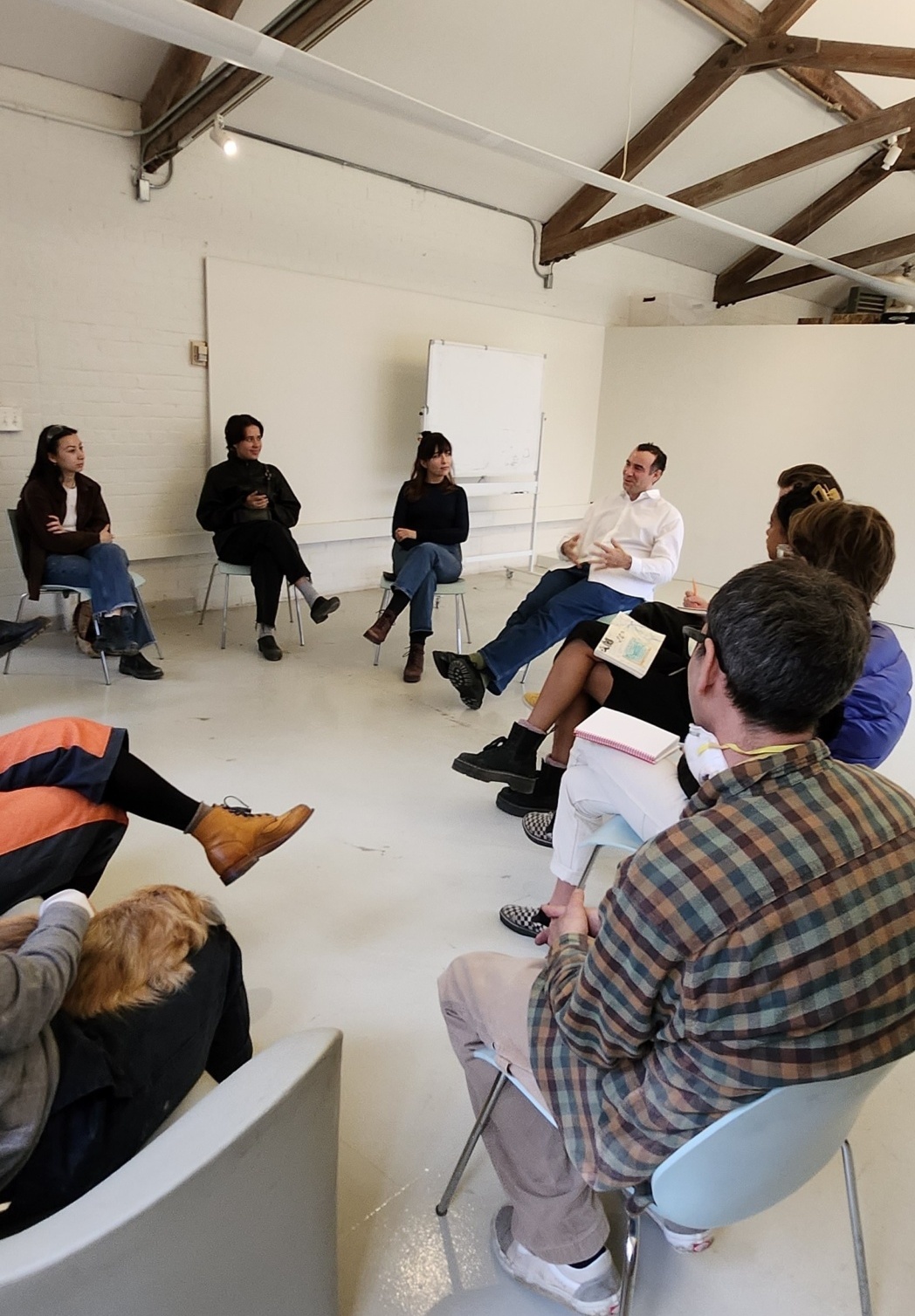 Jonathan Olivares (2023 Knoll Lecture in Design) with 3D Design Students.
3D DESIGN VISITING ARTISTS/CRITICS
3D DESIGN VISITING ARTISTS/CRITICS
The most influential thought-leaders in design visit as guest speakers and critics in our studio
3D Design regularly hosts visits with leading designers from around the world. These visitors meet with students, lead discussions and seminars, present lectures on their professional practice, and use the studio as a testing ground for new ideas. This might take the form of short-term assignments, material explorations, and demonstrations of traditional and emerging processes. Group dinners in the studio provide another way to engage with these visitors and provide the opportunity for students to have informal conversations that often lead to personal connections and professional development opportunities. 
In addition to our ongoing visitors, the 3D Design department also hosts the annual Knoll Lecture in Design. Established in 2004 in honor of Florence Schust Knoll Bassett, who studied at the Academy before launching the successful Knoll furnishings company, the lecture series brings the world's most innovative designers and thinkers to Cranbrook's campus to speak about their practice.
Select Visiting Designers

Select Visiting Designers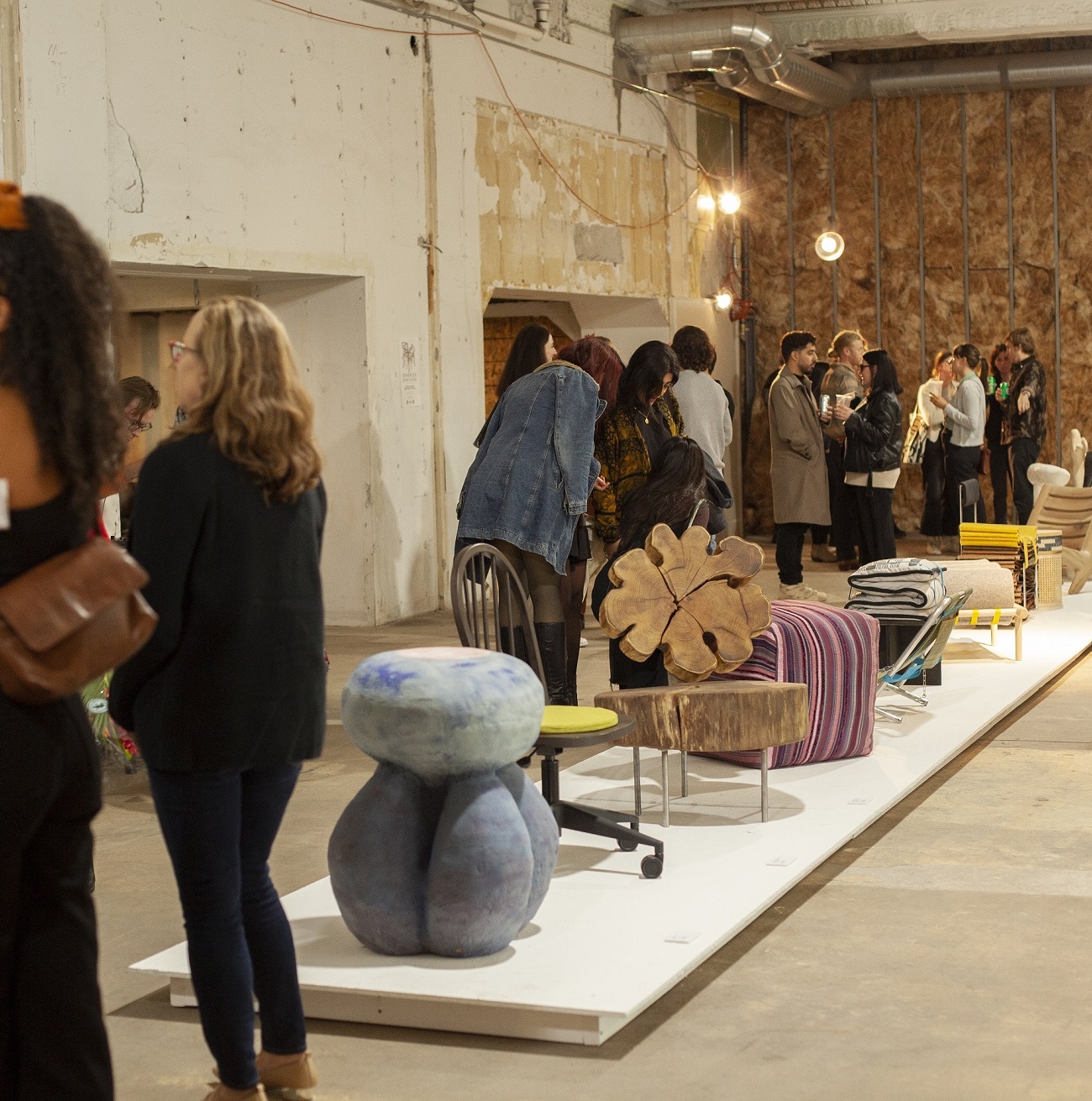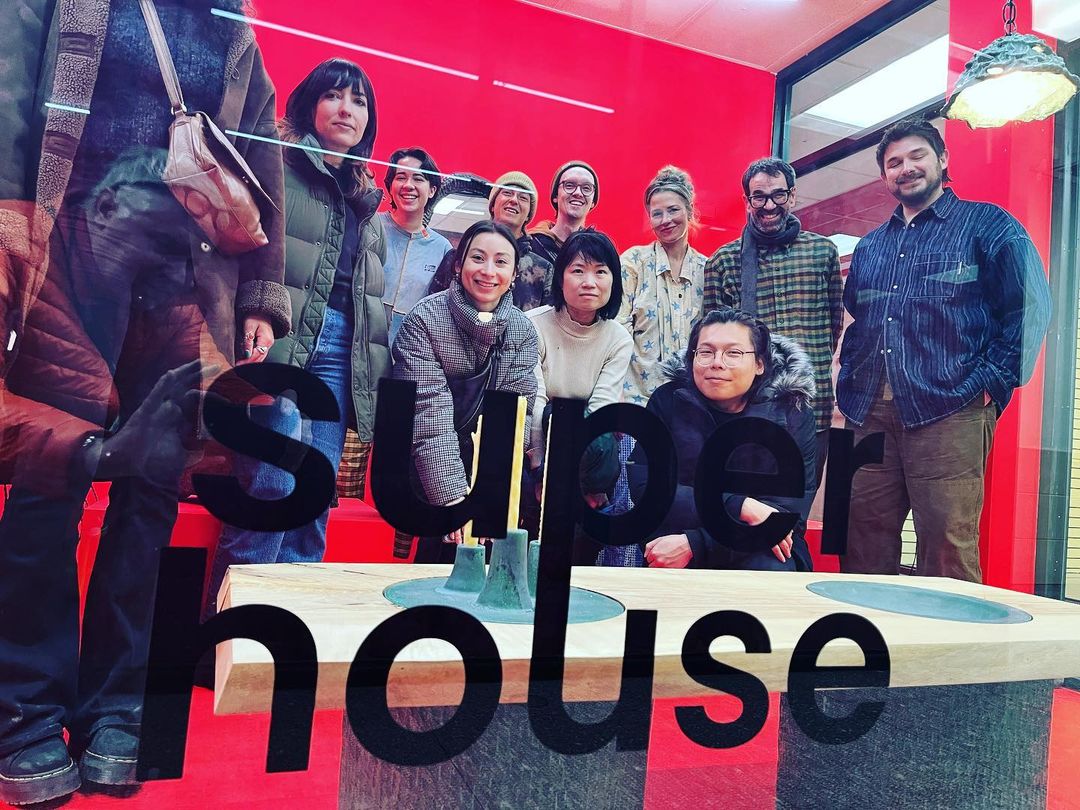 3D Design Work in Progress Critique, Fall 2023.
Cranbrook 3D Design Chair Show 2022 during Detroit Month of Design. Photo: Mandy Moran.
3D Design department trip to New York City (Superhouse Gallery), 2023.
3D Design Experience
3D Design Experience
Making work, testing its capabilities, and reimagining the potential of design
Focused and sustained studio practice is at the core of the 3D Design Department. Weekly critiques, design charettes, discussions with visitors, and ongoing conversations with fellow students create an intense studio environment that is both rigorous and supportive.   
The collective spirit of the department is essential for creating a sense of community. The studio of Scott Klinker, Designer-in-Residence, is in the same space, allowing for easy access to their professional practice and regular engagements for formal and informal interactions. A common kitchen and social areas allow for informal conversations as well as a weekly group breakfast before critiques and regular dinners with visiting critics and designers.
Strong industry ties bring a diverse roster of visitors, and we also regularly engage in trips to Detroit and the greater Michigan region to visit the studios, workshops/factories of area designers, alumni, and industry leaders.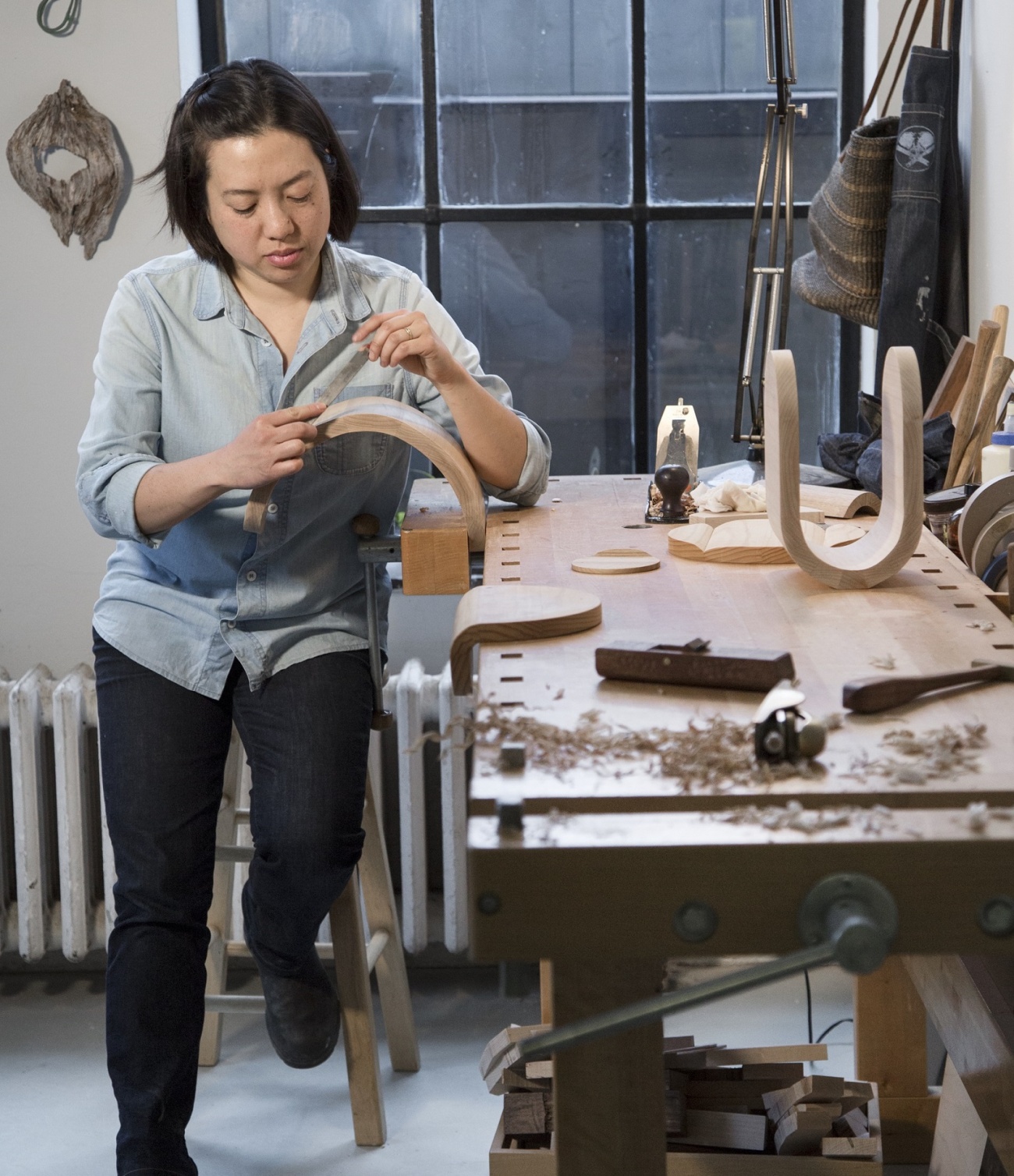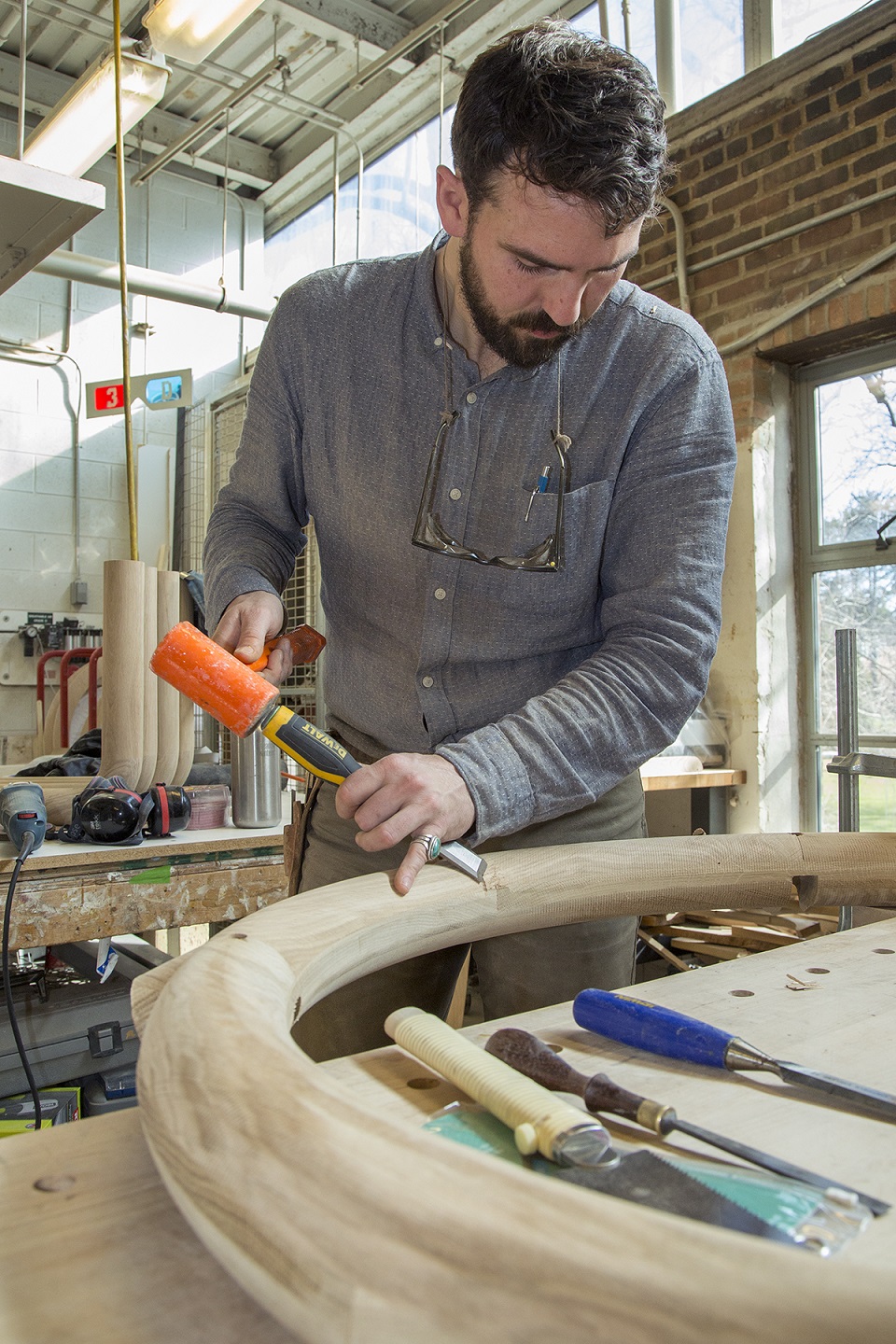 Phoebe Kuo (MFA 3D Design 2019). Photo: PD Rearick.
Austin Swick (MFA 3D Design 2017). Photo: PD Rearick.
3D Design Facilities
3D Design Facilities
Housed in a historic building designed by Eliel Saarinen, home to celebrated designers who have produced some of the most iconic objects of our time
3D Design provides a combination of individual studios and communal spaces with vaulted ceilings and natural light.  Each student receives a semi-private studio space, and the department is equipped to support a wide variety of materials, processes, and equipment. Working at the intersection of craft and design, the studio has a model shop that provides an excellent resource for prototyping work and developing new ideas.  
 Dedicated facilities in 3D Design are further supported by the shared resources and workshops of the Academy – providing designers with access to advanced fabrication equipment, digital tools, and skilled technicians.
Student Work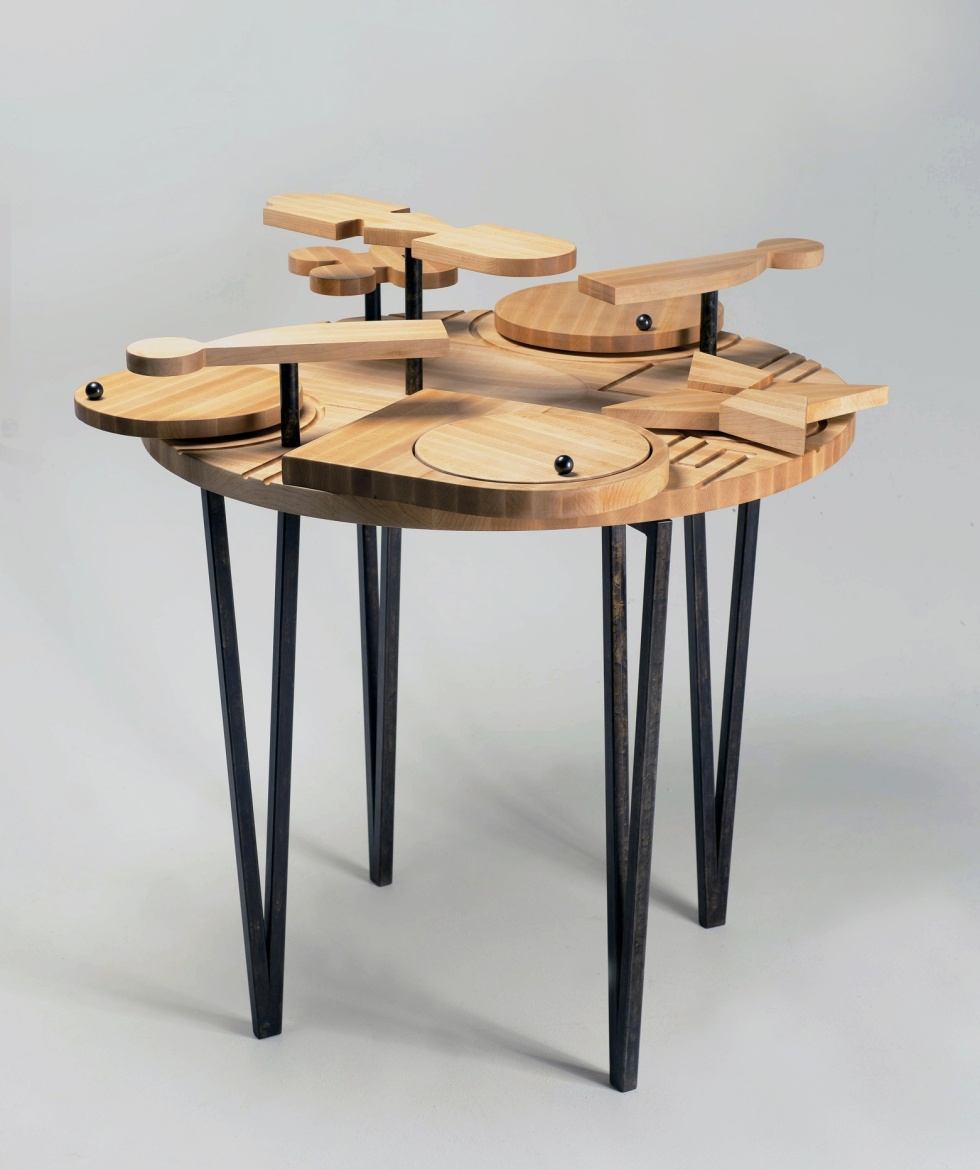 Cheese Clock, Kim Swift (MFA 3D Design 2024)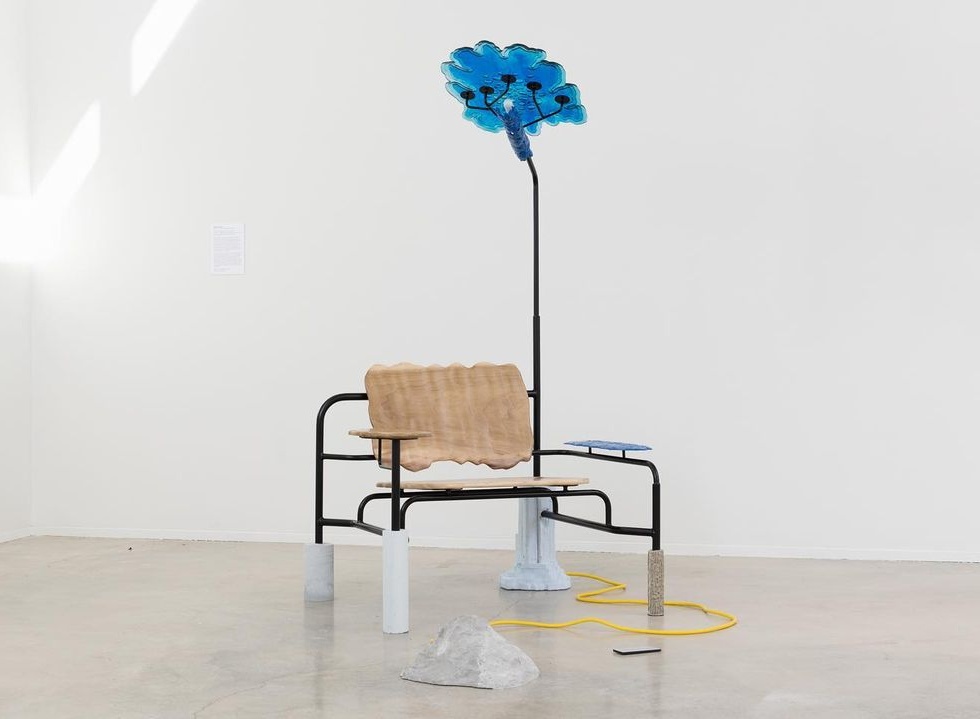 Nicholas Tilma (MFA 3D Design 2023)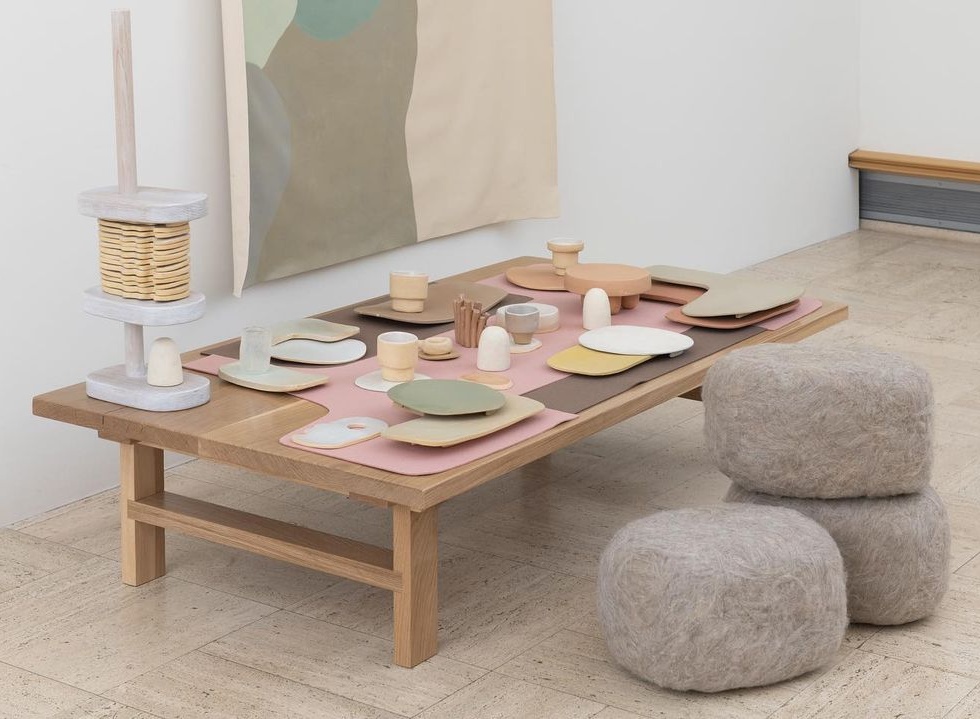 Yuyu Chen (MFA 3D Design 2023)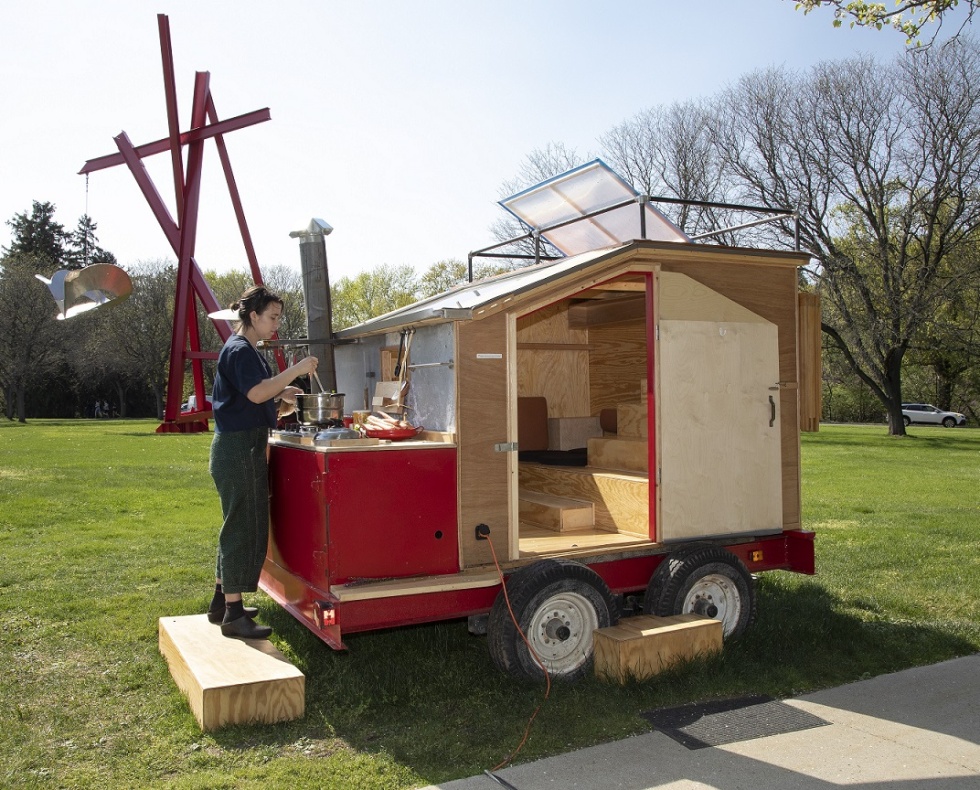 Breanne Johnson (MFA 3D Design), Photo: PD Rearick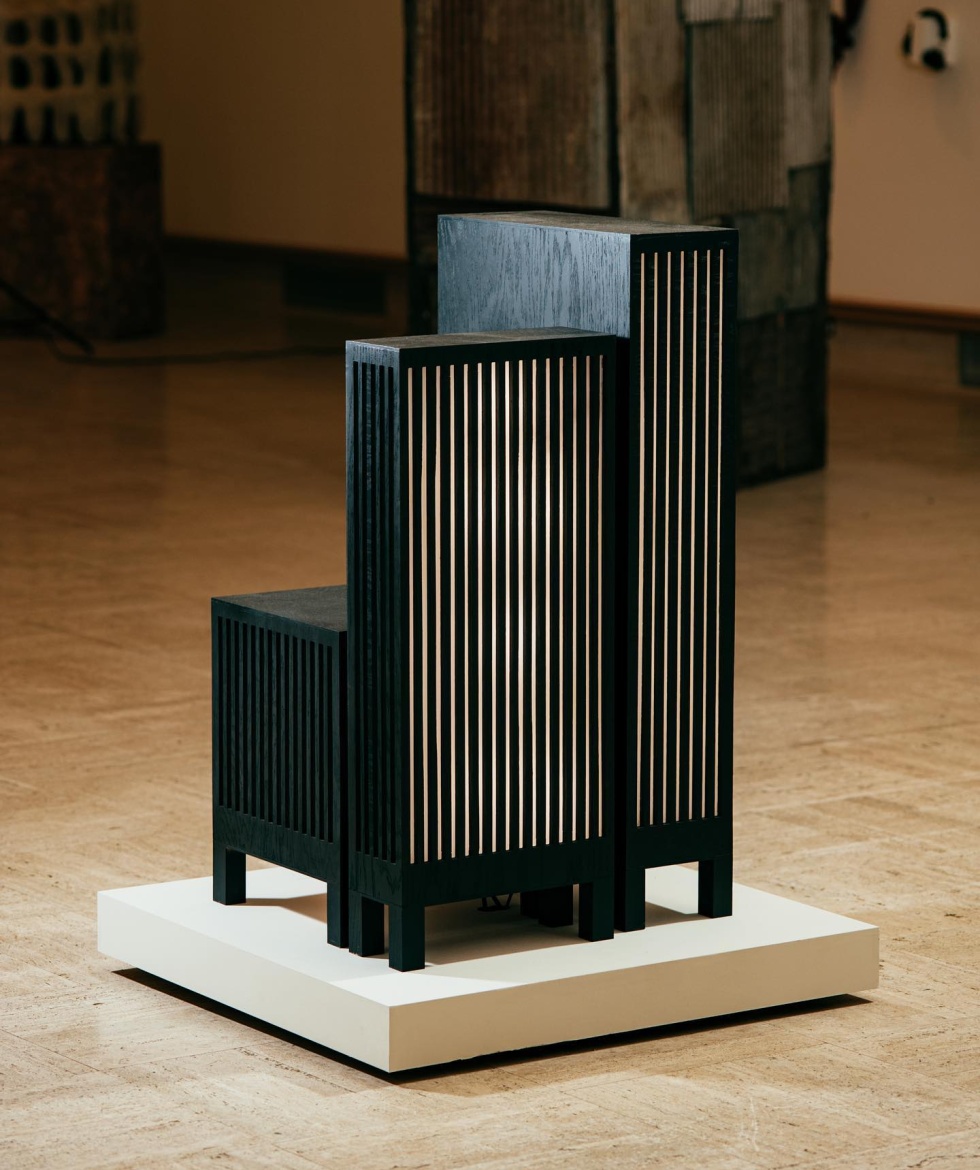 Philip Tian (MFA 3D Design 2023)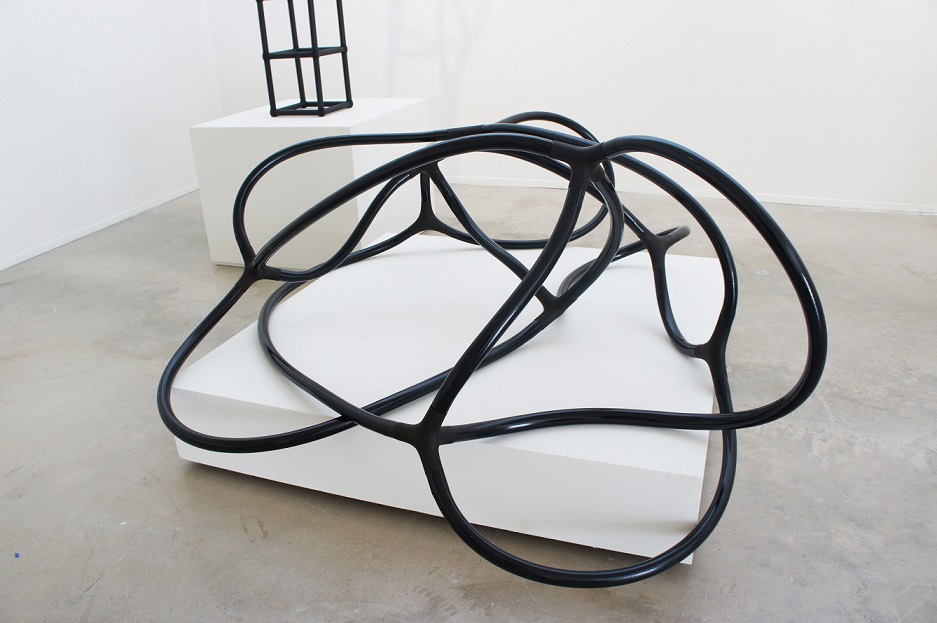 Soft System, Jian Ming Lin (3D Design '22)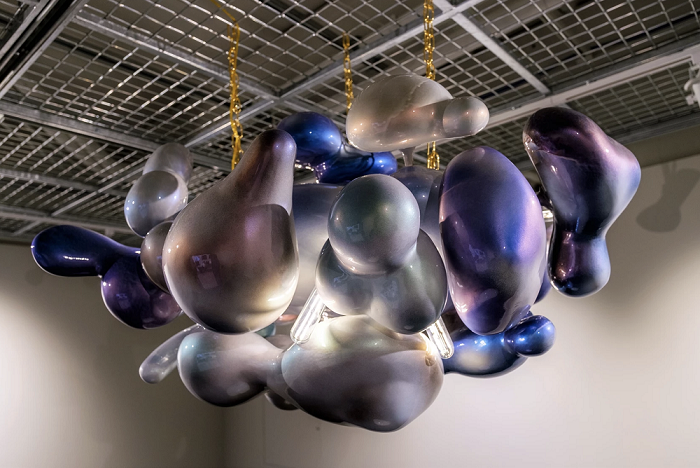 Joonghan Bae (3D Design '20)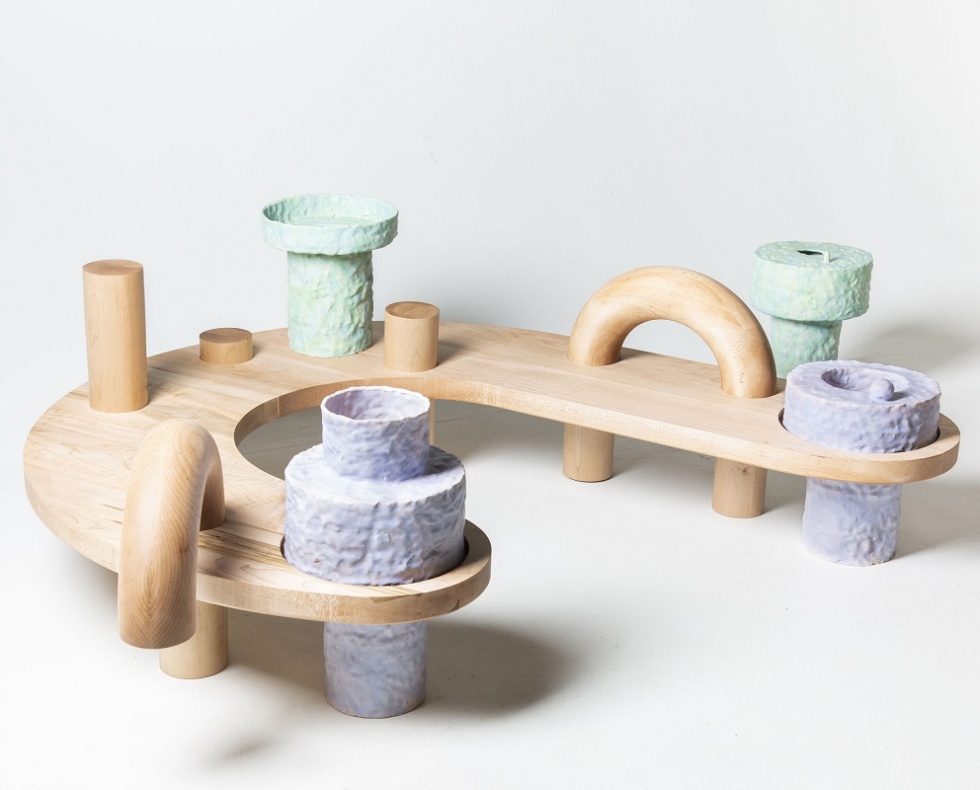 Mac Table, Karen Lee (3D Design '20) with Brett Evans (Ceramics '20)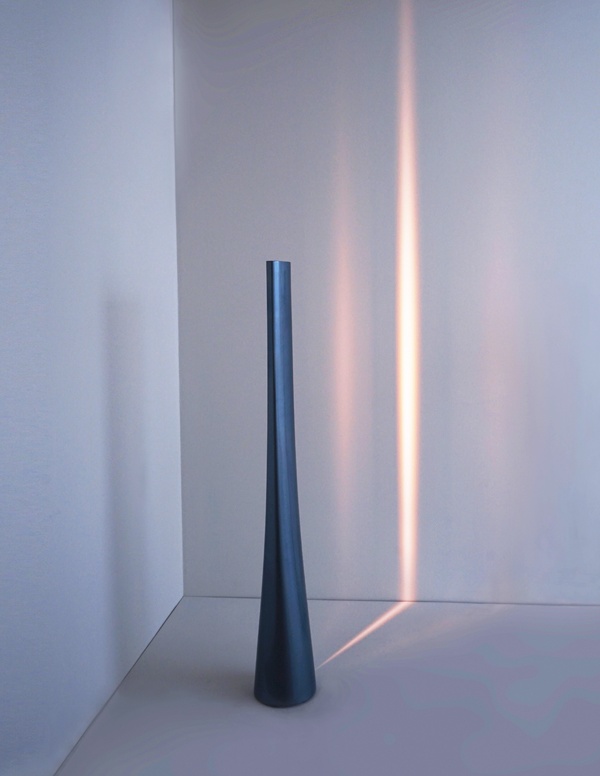 Yi Zhang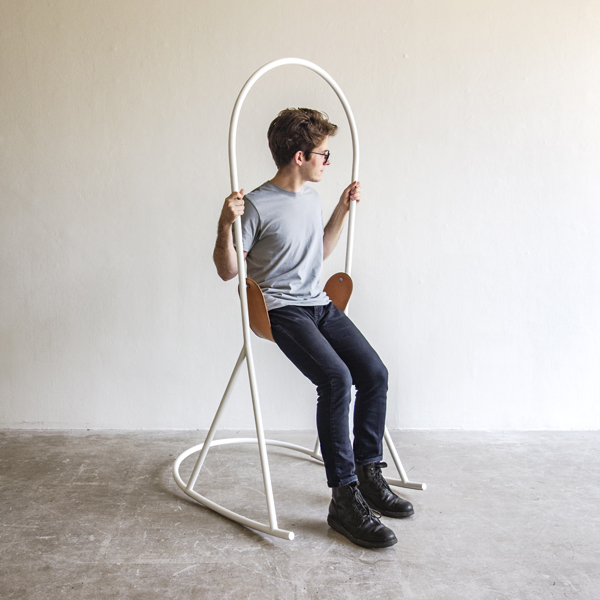 Joe Parr, 2019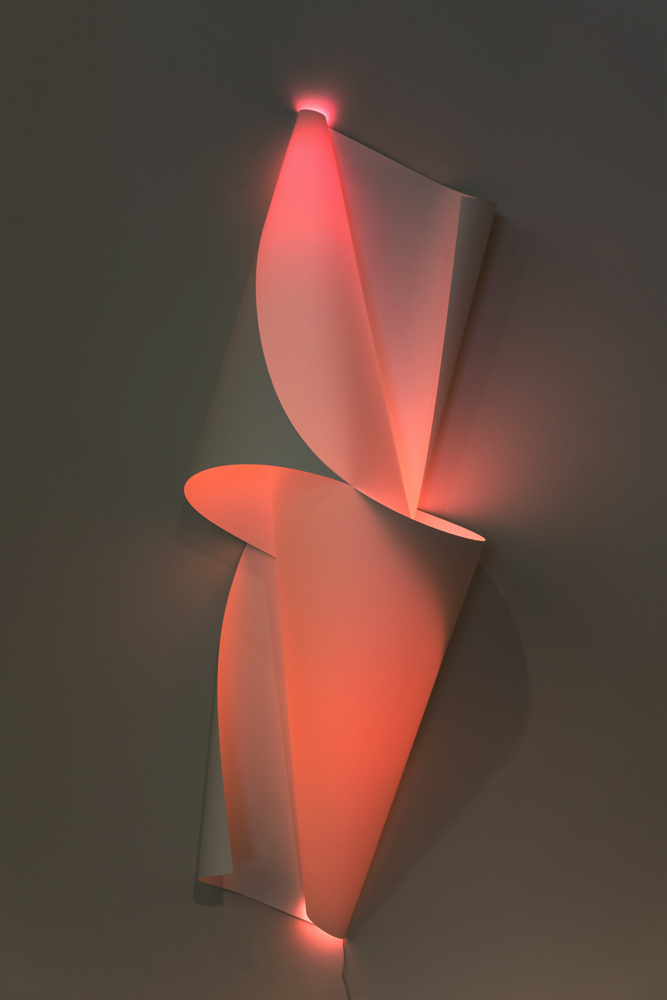 Sunny Kim, 2019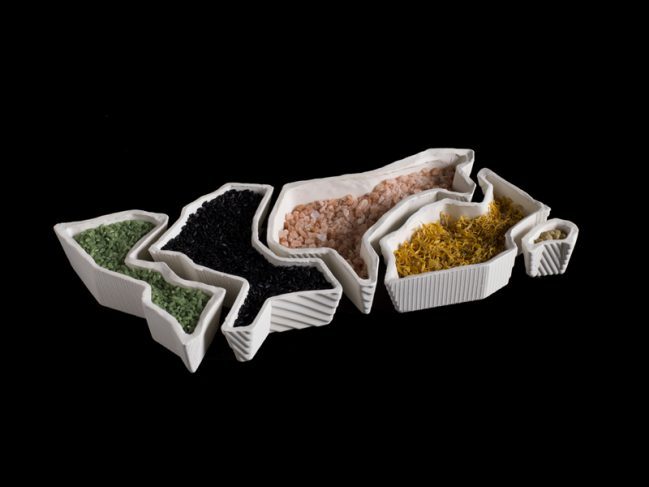 Raveena Bhalara, 2017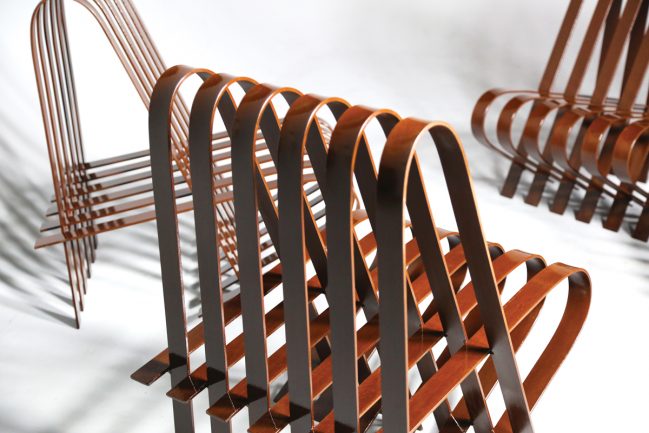 Hannah Vaughn, 2016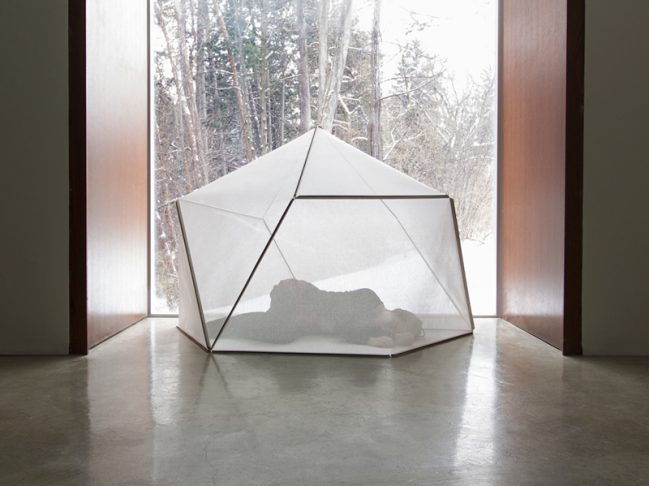 Frank McGovern, 2016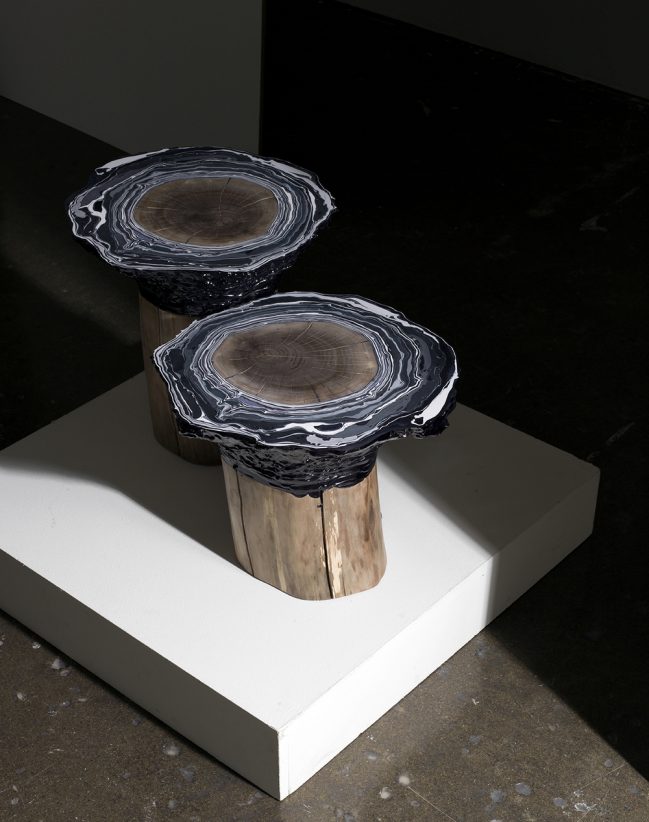 Robin Chen, 2016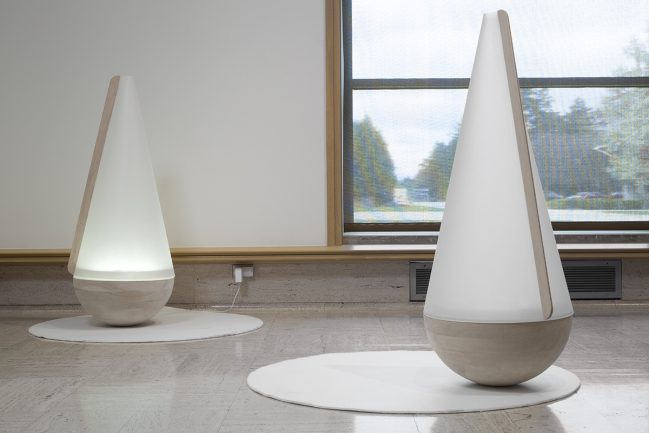 Yizhou Chen, 2016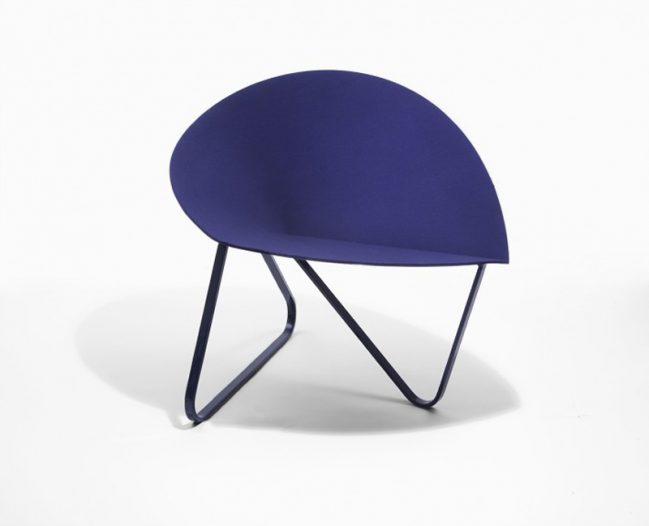 Nina Cho, 2015
Drew Pettinga, 2015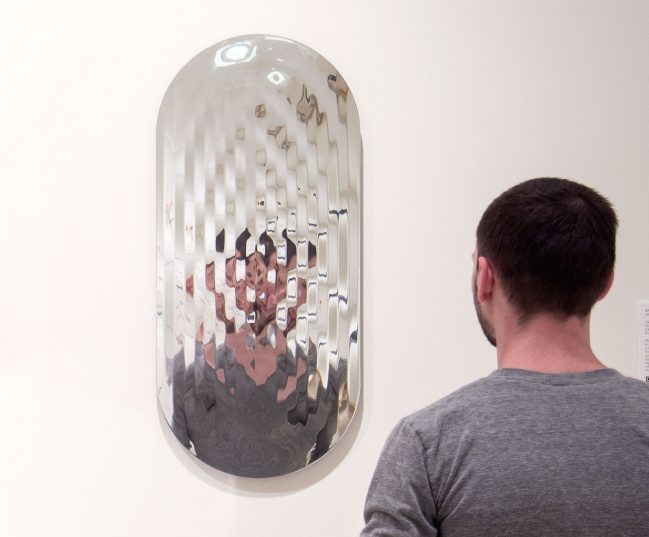 Andrew O'Mara, 2014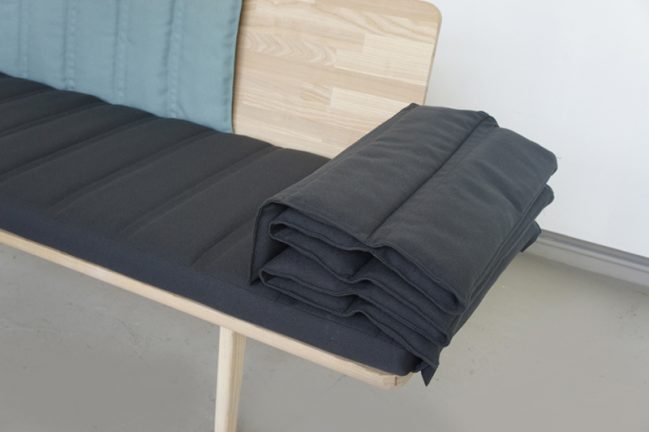 Doug Leckie, 2013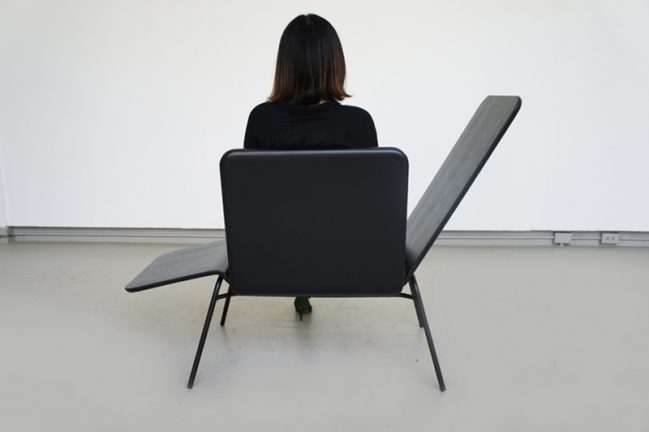 Damee Hong, 2014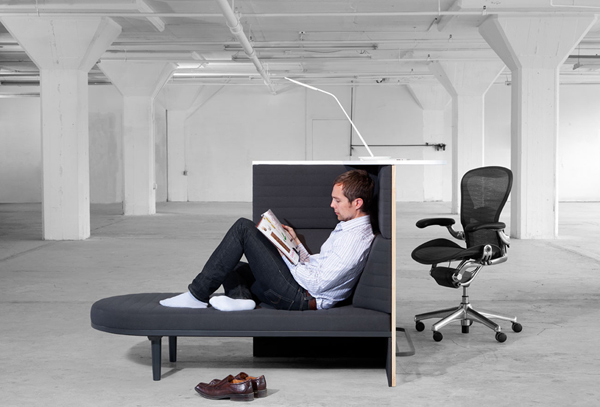 Mac Plumstead, 2012
Alumni Profile
Masamichi Udagawa (MFA Design 1991)
Alumni Profile
Masamichi Udagawa (MFA Design 1991)