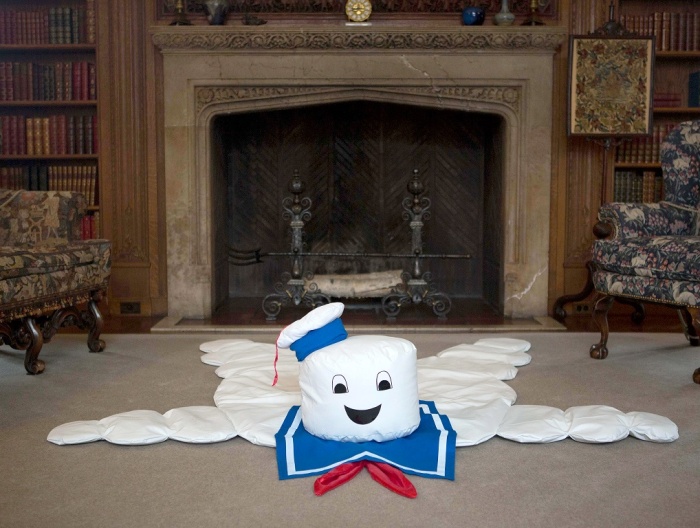 Andie Labgold, 2020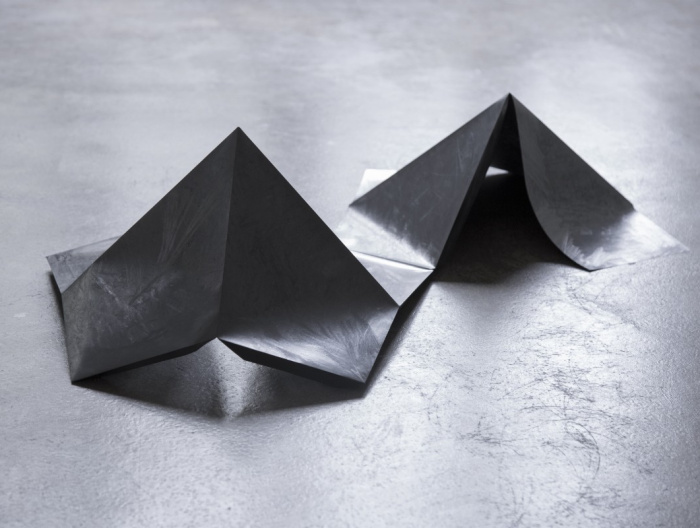 Molly Aubry, 2018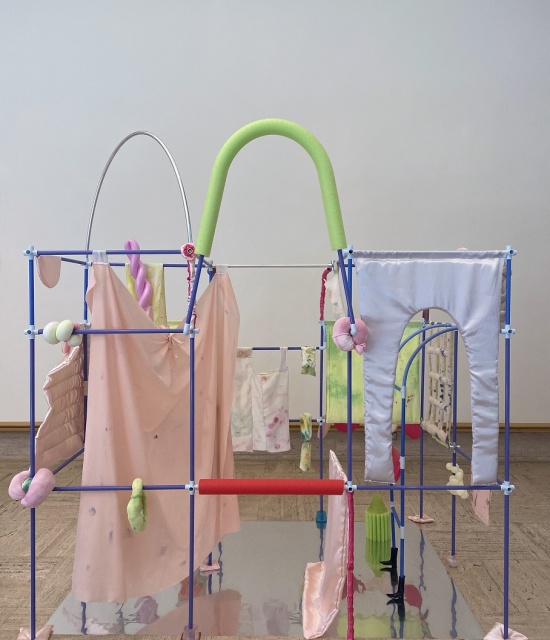 Kendal Kulley, 2021
Print Media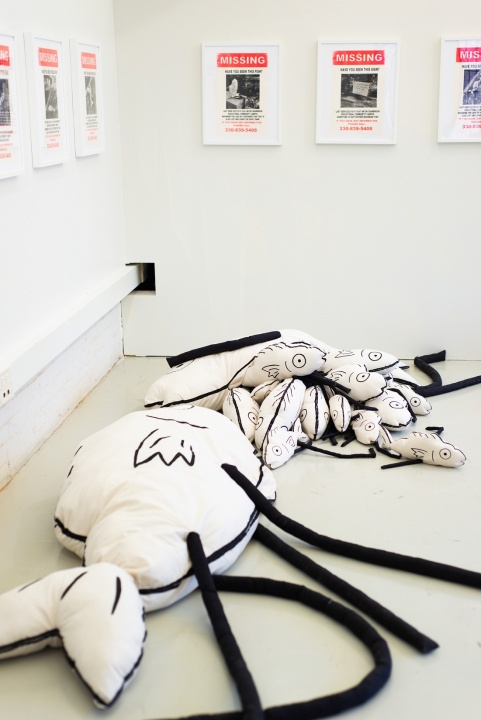 Sakura Reed (Print Media 2023), 2nd Year Reviews Installation
Photo: Sarah C Blanchette
Print Media Philosophy
Print Media Philosophy
A perpetually expanding view of printmaking through interdisciplinary practice
The Print Media department at Cranbrook is characterized by a perpetually expanding view of printmaking through interdisciplinary practice. This dynamic approach to print encourages experimentation and innovation within traditional and emerging print media. 
We define our discipline broadly, through the ideas of multiples and distribution rather than specific techniques.  Practices range from traditional etching to commercial printing to the digital tools of mass media. 
It is the space where artists engage with the materials and technologies of reproduction, with a value placed on experimentation and process. Rooted in the concept of democratic media—from Gutenberg to internet memes—Print Media prizes collaboration and diverse forms of dissemination in contemporary art and culture.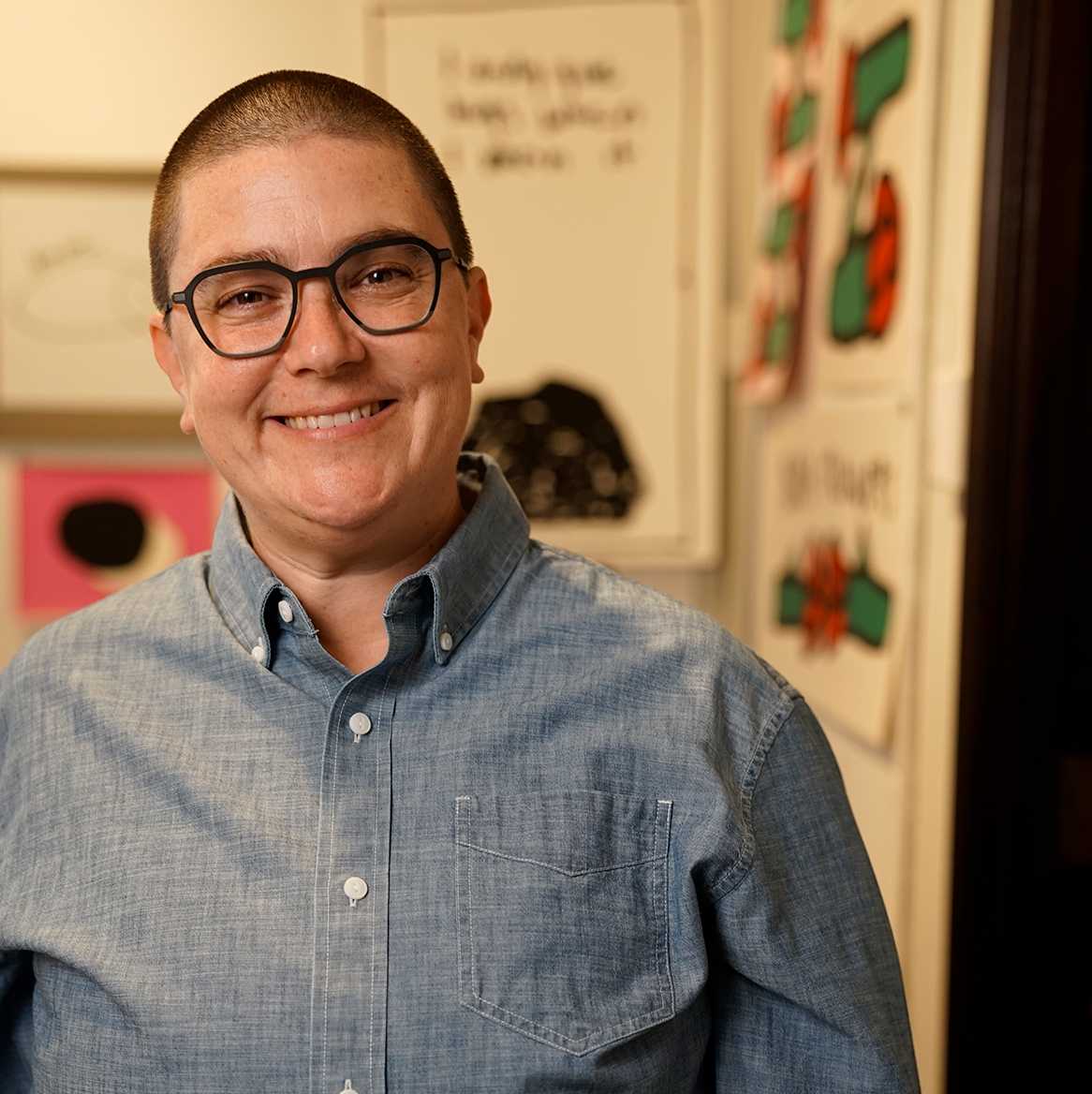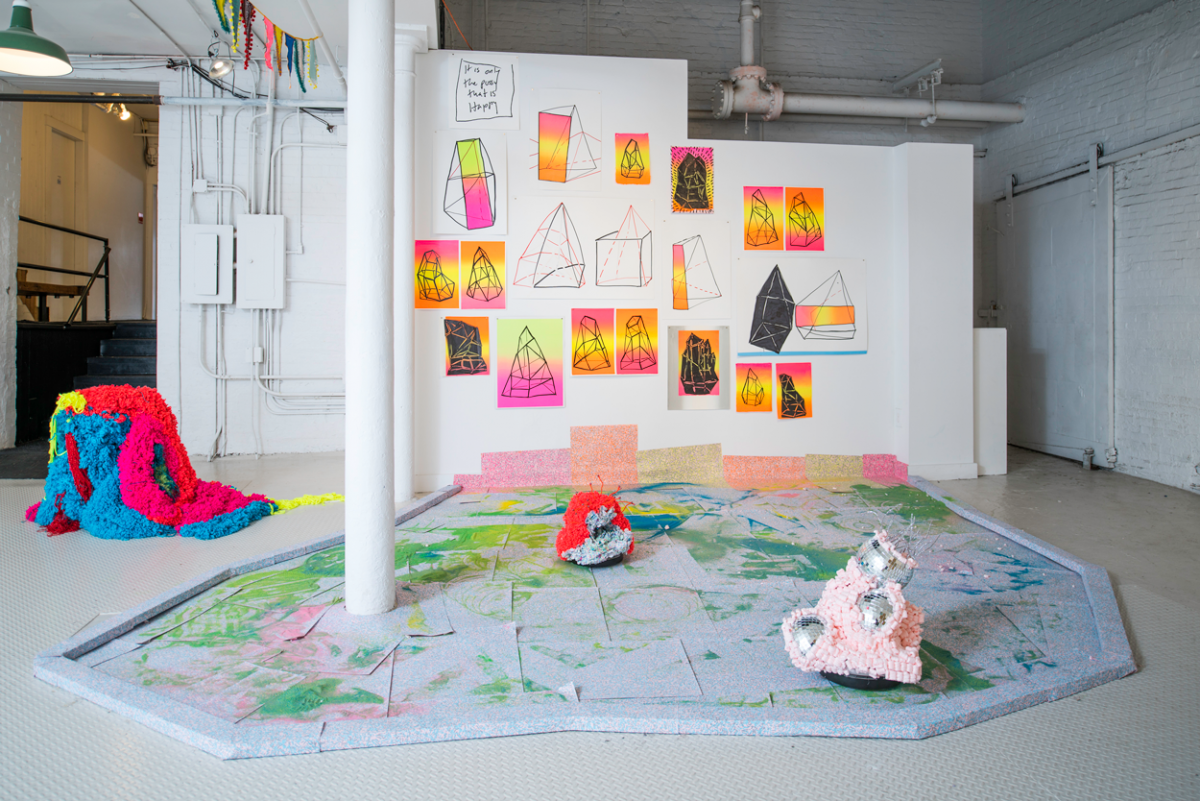 Artist-in-Residence
Artist-in-Residence
Emmy Bright
Emmy Bright works in drawing, print, and social practice. Her work investigates subjectivity and desire through the lenses of comedy, art history, pop music, psychology, and philosophy. She has produced social practice projects and exhibited extensively throughout the United States. Bright has taught at RISD, City College New York, Ox-Bow School of Art, Providence College, and Bryant University and has been awarded fellowships and residencies at Ox-Bow School of Art, Vermont Studio Center, New Urban Arts, Penland School of Crafts, and Haystack.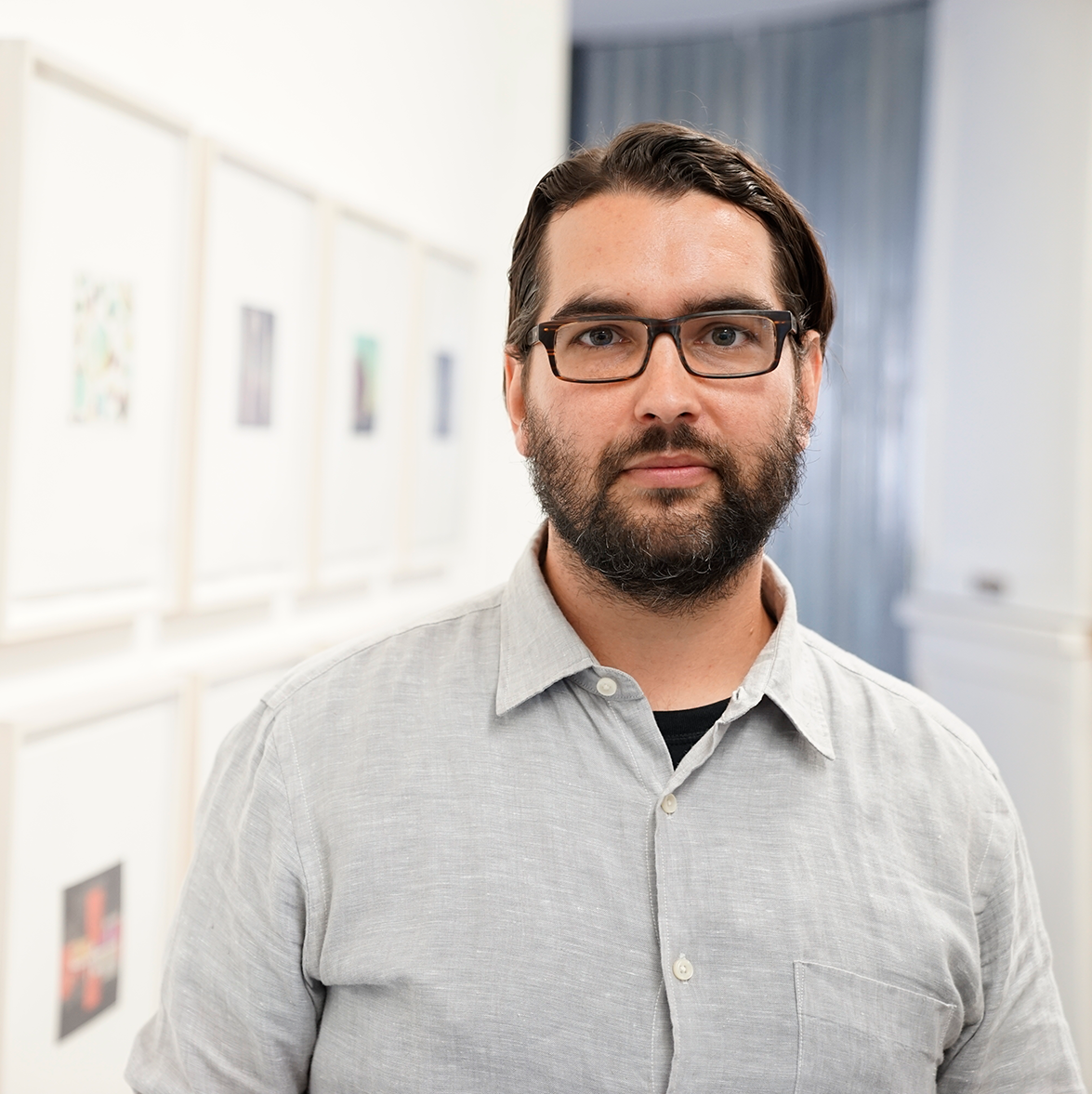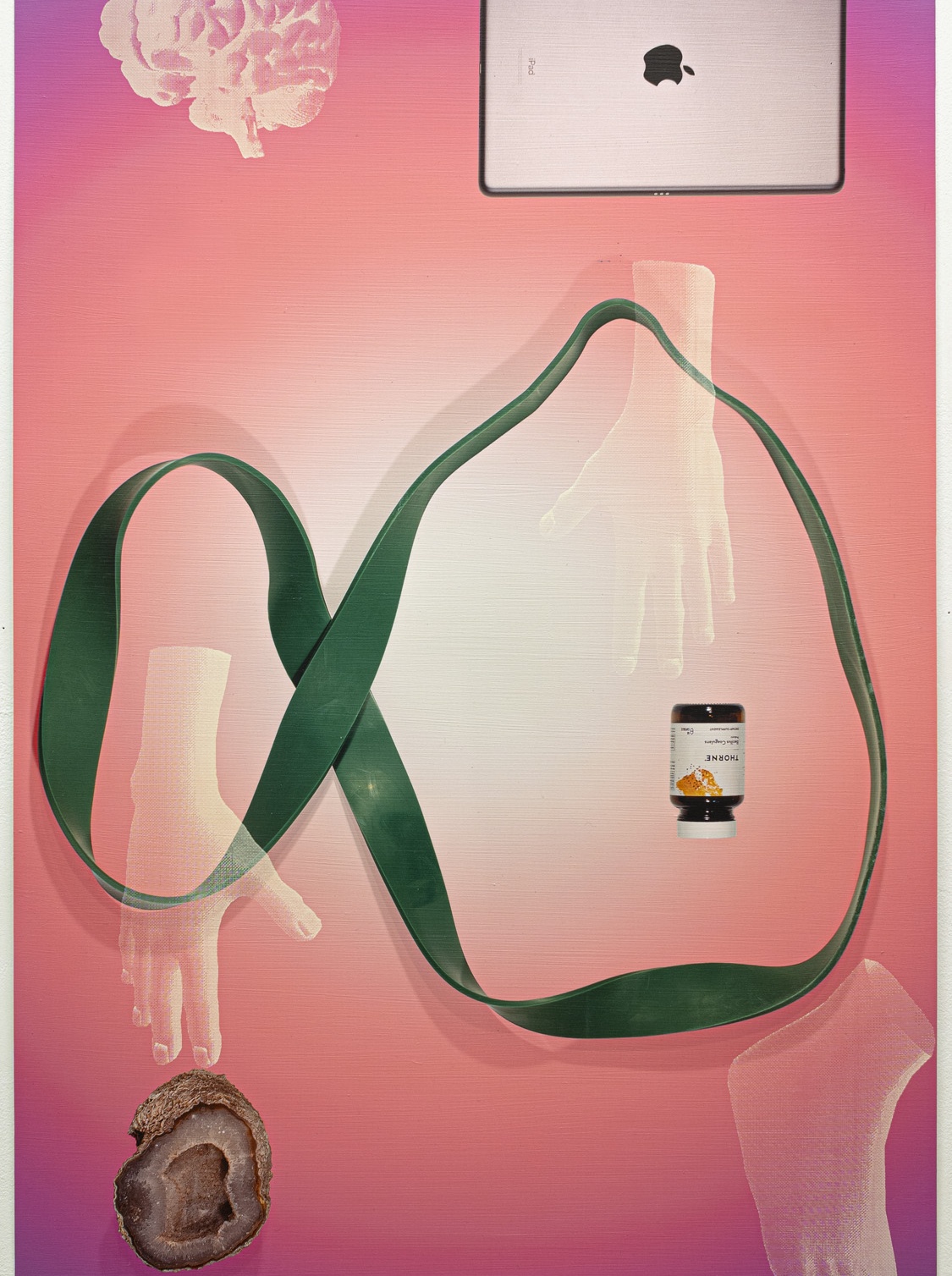 Artist-in-Residence
Artist-in-Residence
Cooper Holoweski
Cooper Holoweski works in print media, video, and sound. In 2015 he was awarded the Media Residency at the Clocktower Gallery and the Keyholder Residency at the Lower East Side Printshop in New York. His prints have been described as "striking" by Paul Coldwell in Art in Print, and his video work has been praised by Sarah Schmerler of Art in America as "magical" and "infinitely watchable." He was awarded the Prix de Print by Art in Print magazine in 2017.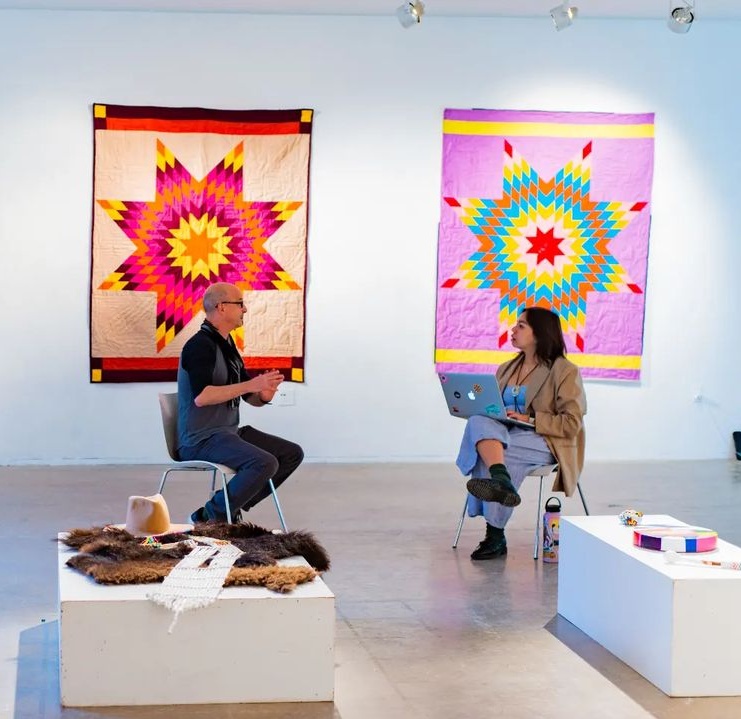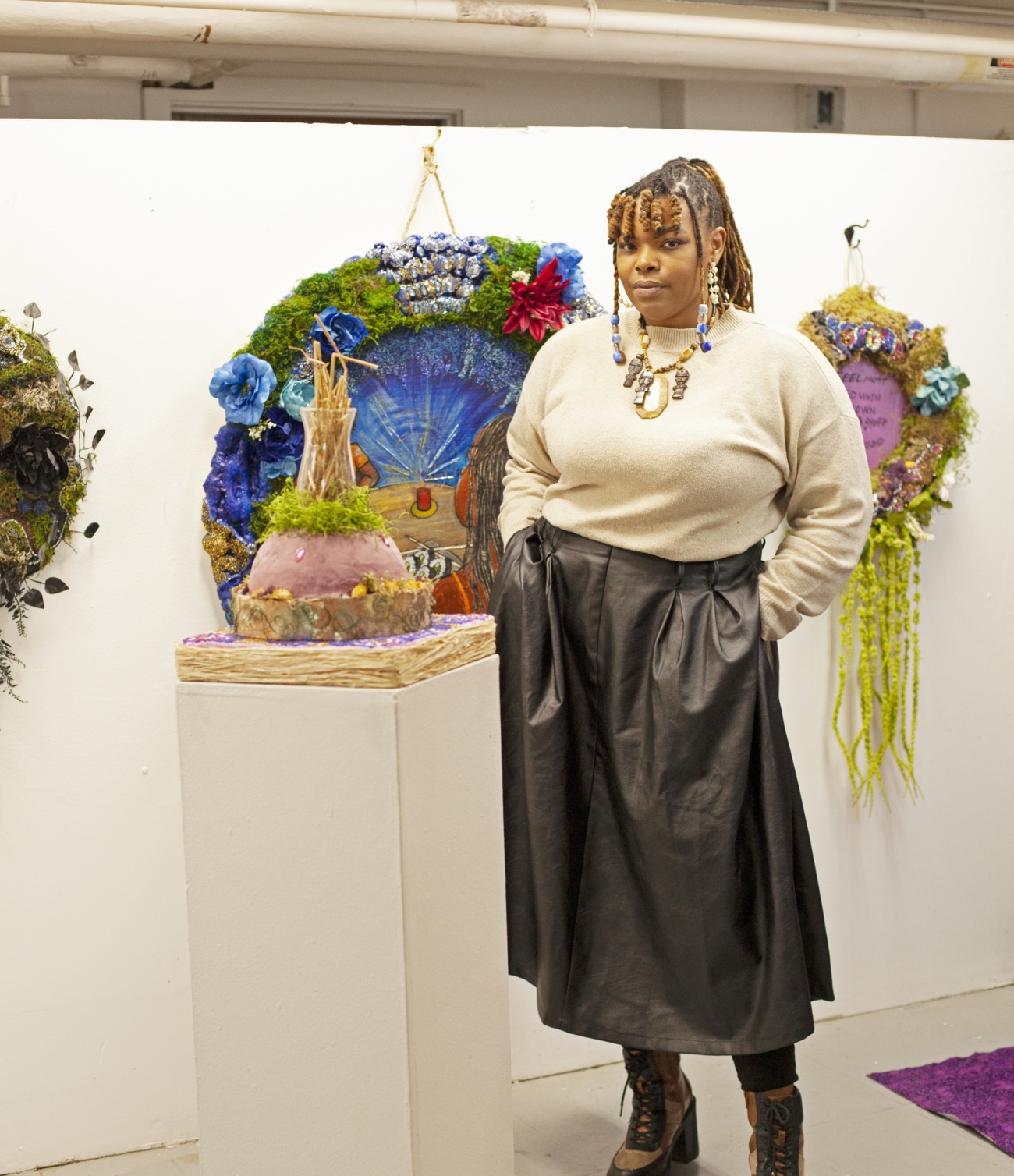 Kilee Price (MFA Print Media 2018)
Delia Touche (MFA Print Media 2023) during 1st Year Reviews with former Head of Fiber, Mark Newport. Photo: Sarah C. Blanchette.
Shanelle Harrison (Print Media 2024) during 1st year Reviews. Photo: Mandy Moran.
Print Media Program
Print Media Program
Centered around the studio and supporting individual students' practices
The Print Media cohort enthusiastically work together in a community of practice. We hold the shared purpose of researching, discussing, and producing work that lands within the vanguard of contemporary art practice. 
Our program centers around the studio and supporting individual students' practices. In addition to studio practice, ongoing critical dialogue is fostered through peer review during weekly critiques, one-on-one meetings with the Artist-in-Residence, regular reading groups, professional practice seminars, studio visits and lectures with visiting artists and critics as well as through the campus wide critical studies program.  
We hold workshops on various traditional methods of printmaking (screen-printing, lithography, letterpress, and intaglio) and novel print processes (hydro-dipping, image transfers, etc.)  Workshops are led by students, Artists-in-Residence, and Visiting Artists. 
The department's schedule reflects our program's dedication to the development of each member's individual studio and research practice, as well as the growth of a shared set of critical thinking, writing, speaking and making skills that will contribute to, and advance the discipline of Print Media. Formal office hours with the Artists-in-Residence are also available weekly to ensure access for students to address any concerns. 
Emmy Bright + Cooper Holoweski
The Cranbrook Experience in Print Media
Emmy Bright + Cooper Holoweski
The Cranbrook Experience in Print Media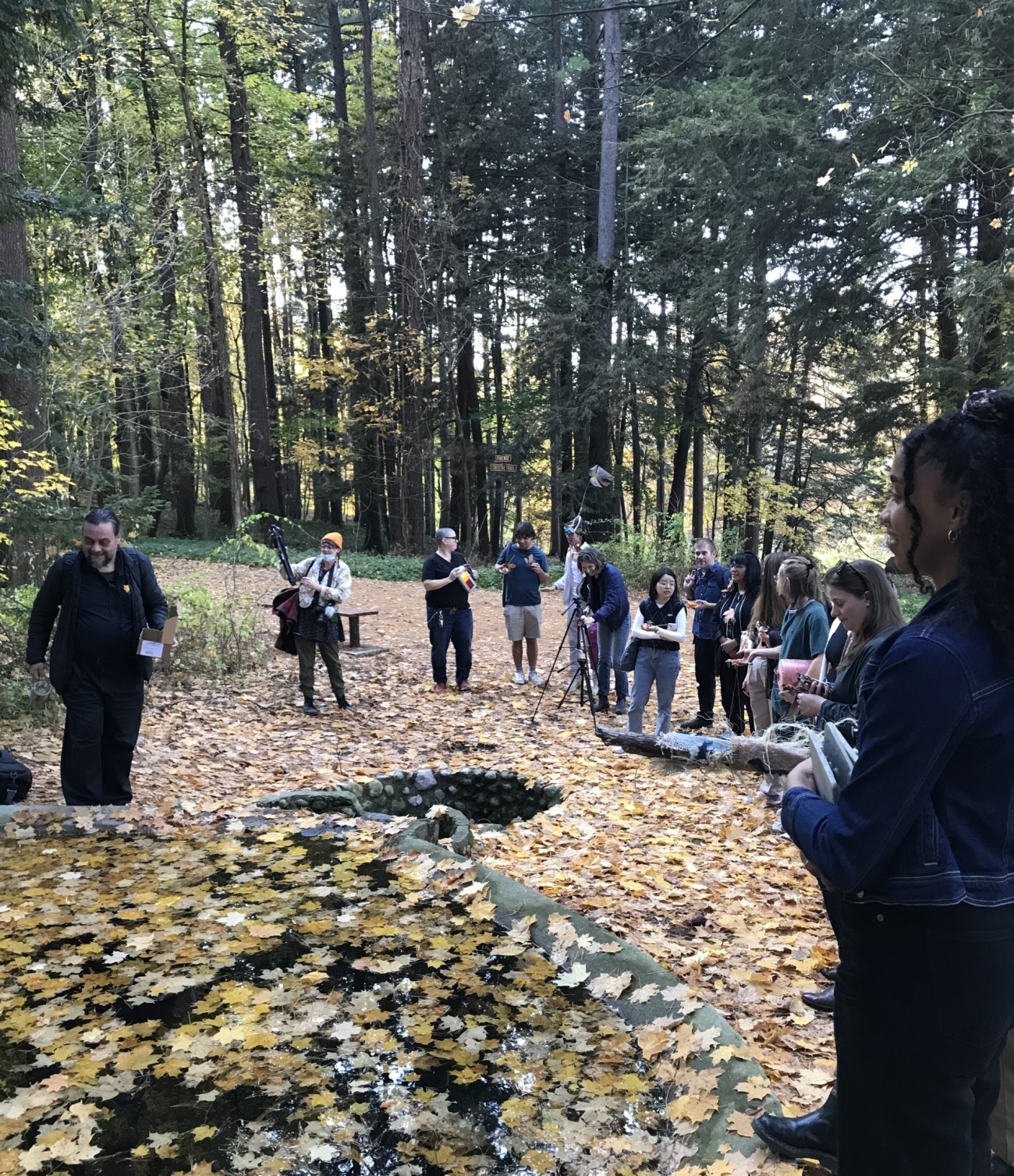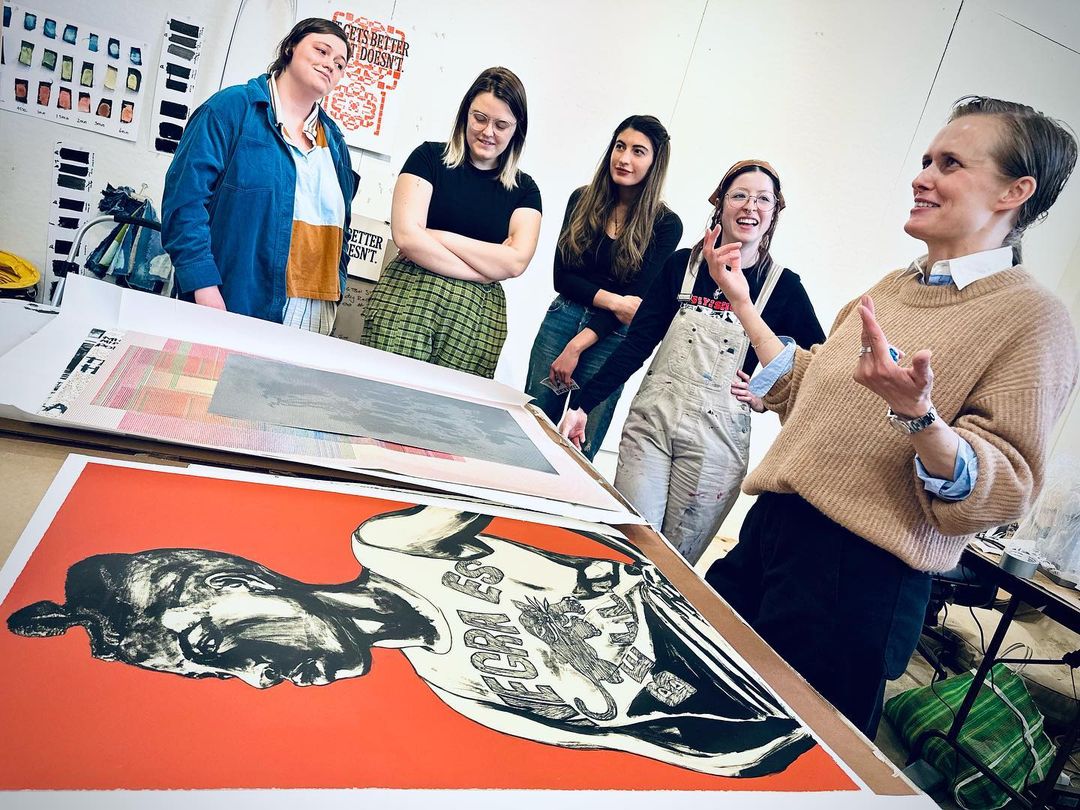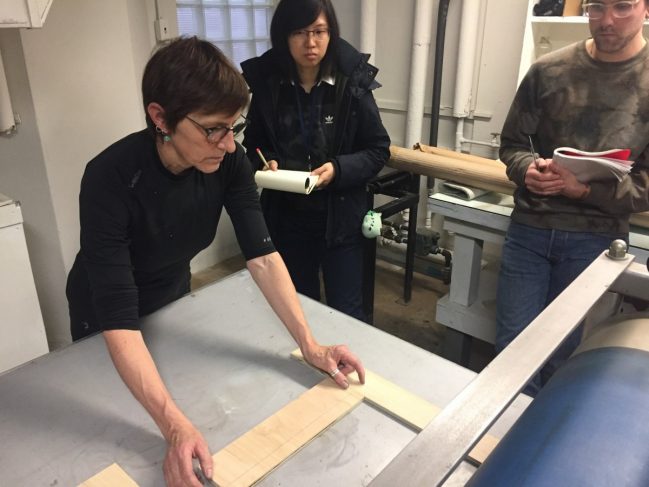 Daniel Bozkov, Visiting Artist, hosts a community-wide workshop utilizing Cranbrook campus's unique setting.
Valpuri Remling of the Tamarind Institute visits Print Media students to share their work and visit student studios.
Visiting artist Goedele Peeters demonstrates reduction woodblock printing, 2017
Print Media Visiting Artists/Critics
Print Media Visiting Artists/Critics
A diverse array of notable artists, critics, and curators from around the world
Every semester Print Media hosts visits by a diverse array of notable artists, critics, and curators from around the world to share their expertise through public lectures, studio visits, and workshops.
In addition, the department regularly visits galleries, studios, and other spaces in the city of Detroit to engage with the local contemporary art scene. Students have the opportunity to form lasting relationships with Detroit artists, studio collectives, museums, and galleries.
Select Visiting Artists

Select Visiting Artists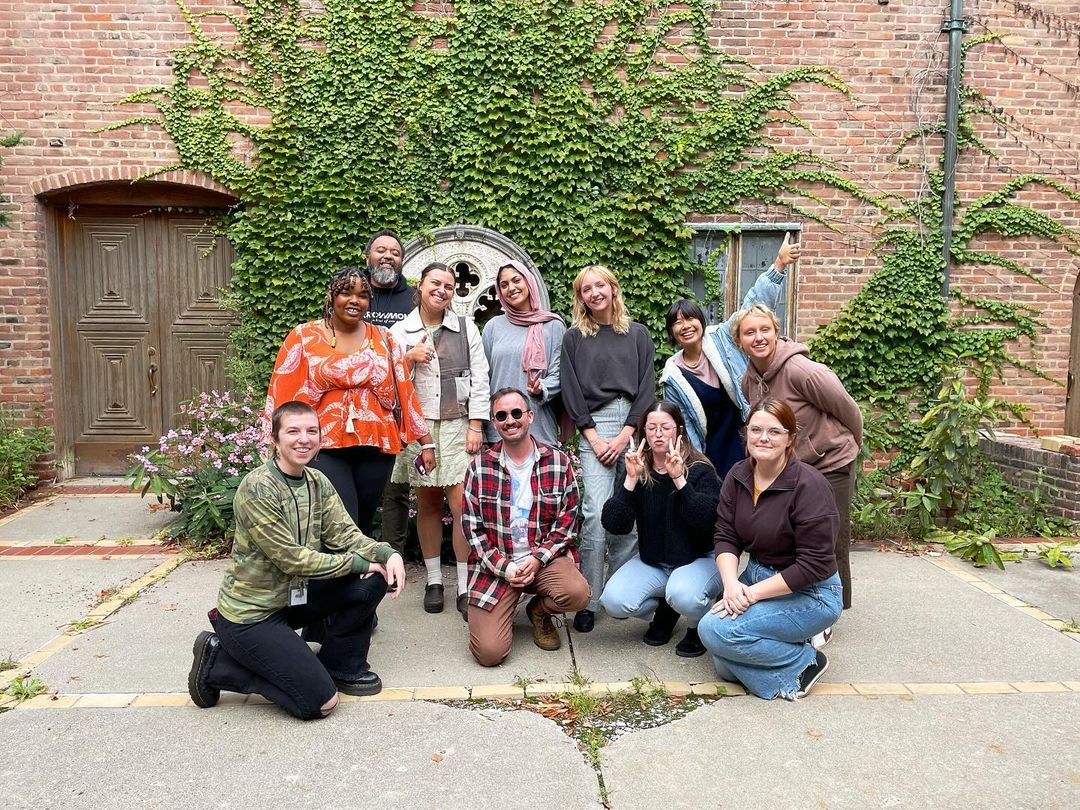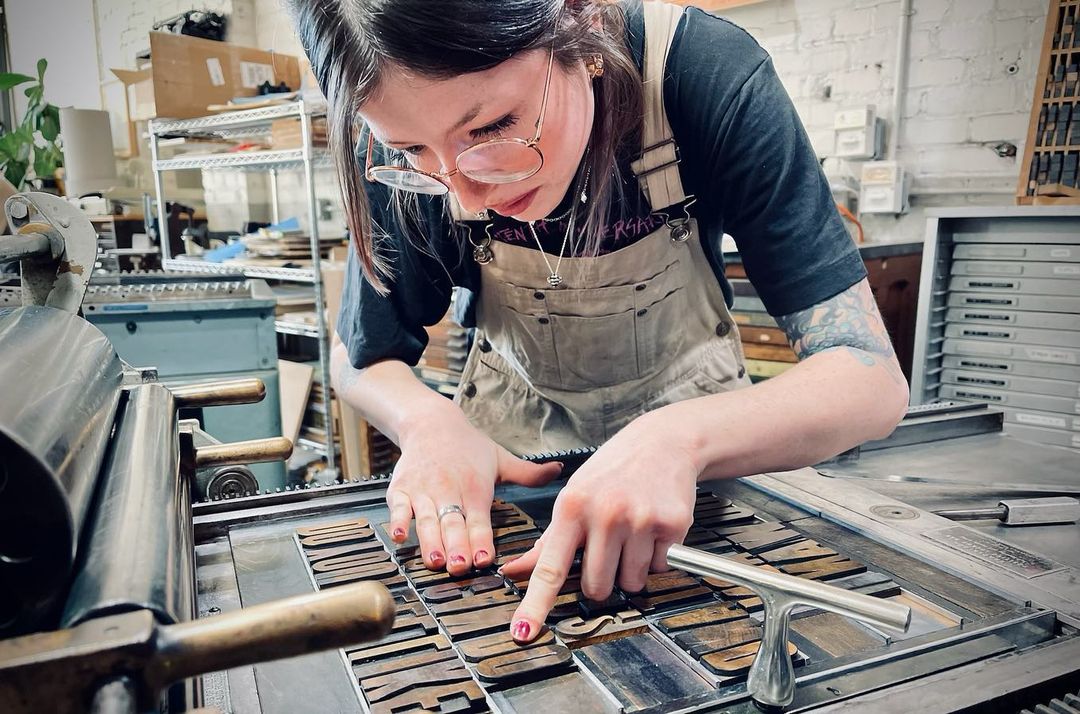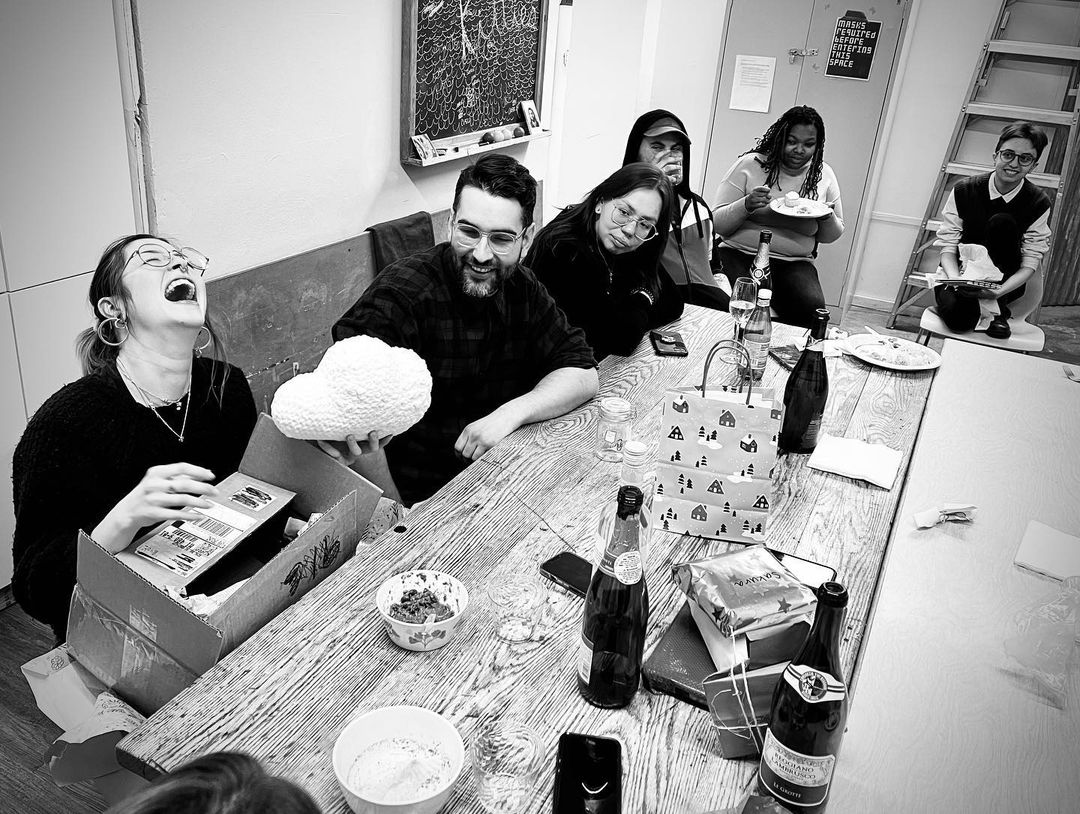 Hailey Urbano (Print Media 2024) atSignal Return in Detroit during department broadside typesetting workshop. Photo: Rashaun Rucker.
Print Media end of year party secret handmade gift exchange, 2022.
Print Media Experience
Print Media Experience
Form connections on and off campus
Print Media's studio spaces are semi-private and diverse in size to accommodate different ways of working. Studios are located in both Cranbrook's Adminstration building and the nearby Annex building which is also home to the 2D Design department. Both are equipped with a communal kitchen. 
These spaces serve as a focal points for the department and are where we meet for discussions and shared meals.  These formal and informal interactions allow Artists-in-Residence and students to form lifelong connections with one another. 
The Print Media department facilitates a variety of department trips, selected with input of the current cohort.  Past travel includes Mexico City, Mexico; Marfa, TX, USA; New York City, NY, USA; in addition to attending the Mid America Print Conference and the Southern Graphics Print Conference.   
The department regularly visit Detroit, about 30 minutes away from the Cranbrook campus, where we have long standing relationships with a number of galleries, artist run spaces, and non profit print shops.  We have recently visited Signal Return, Talking Dolls Studios, David Klein Gallery, 3rd Man Records, What Pipeline? Gallery, Wasserman Projects, Hamtramck Disneyland and Heidelberg Projects. 
Student Work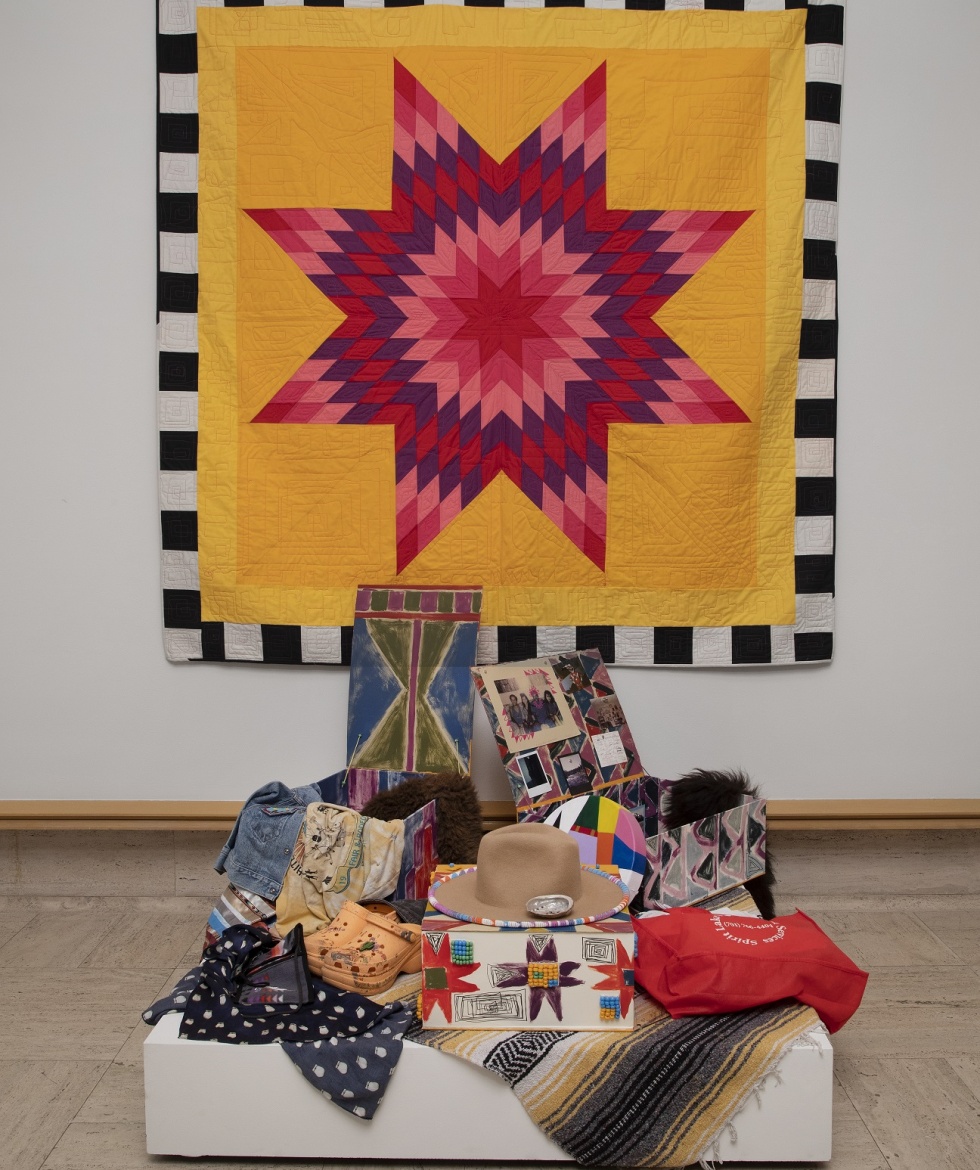 Delia Touche (MFA Print Media 2023). Photo: PD Rearick.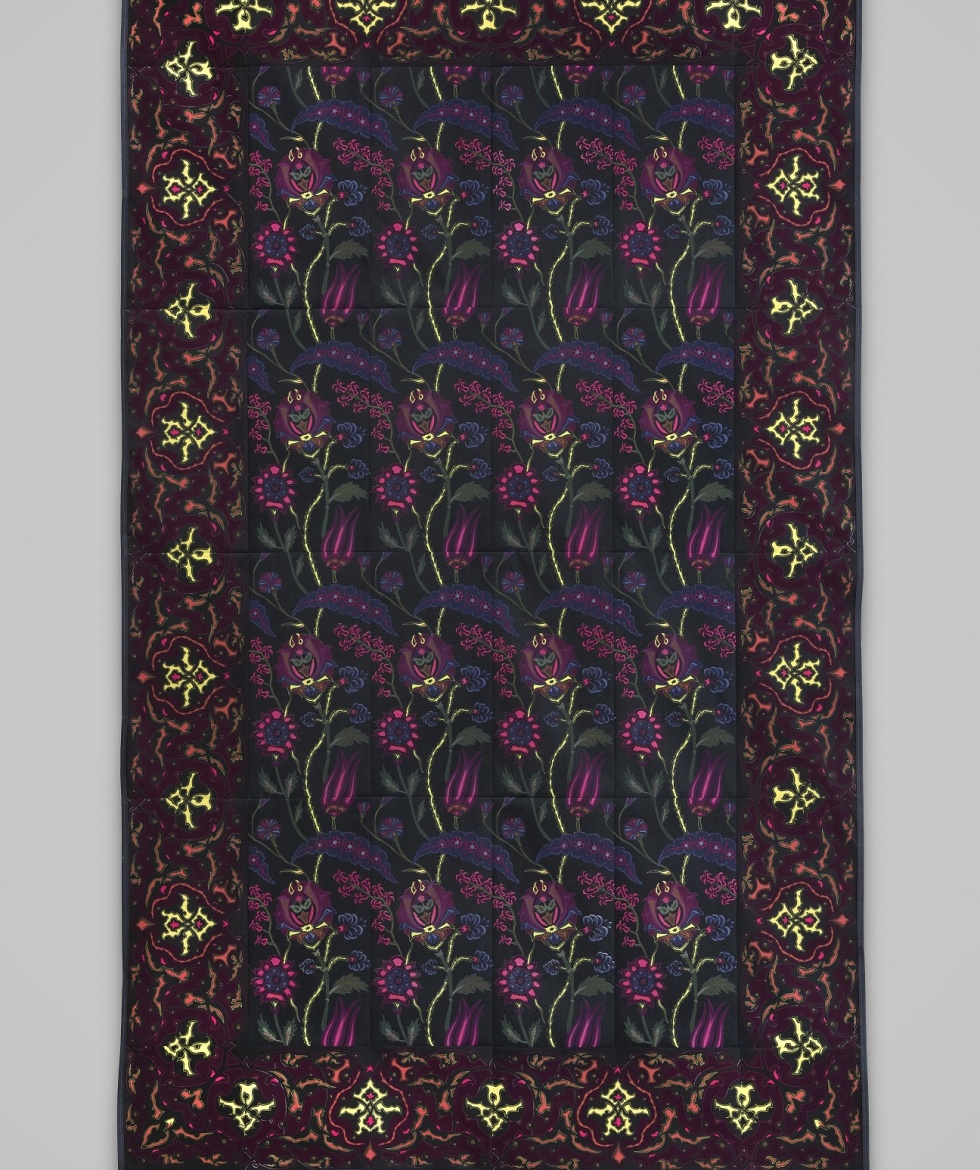 Melih Meric (MFA Print Media 2023). Photo: PD Rearick.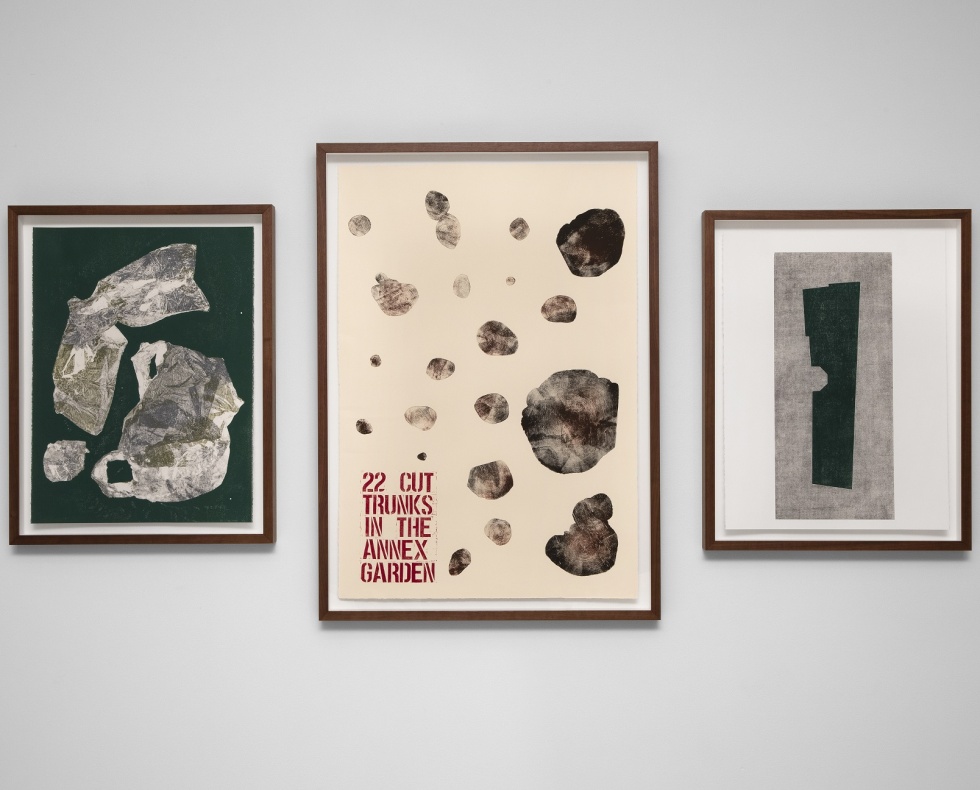 Arno Goetz (MFA Print Media 2023). Photo: PD Rearick.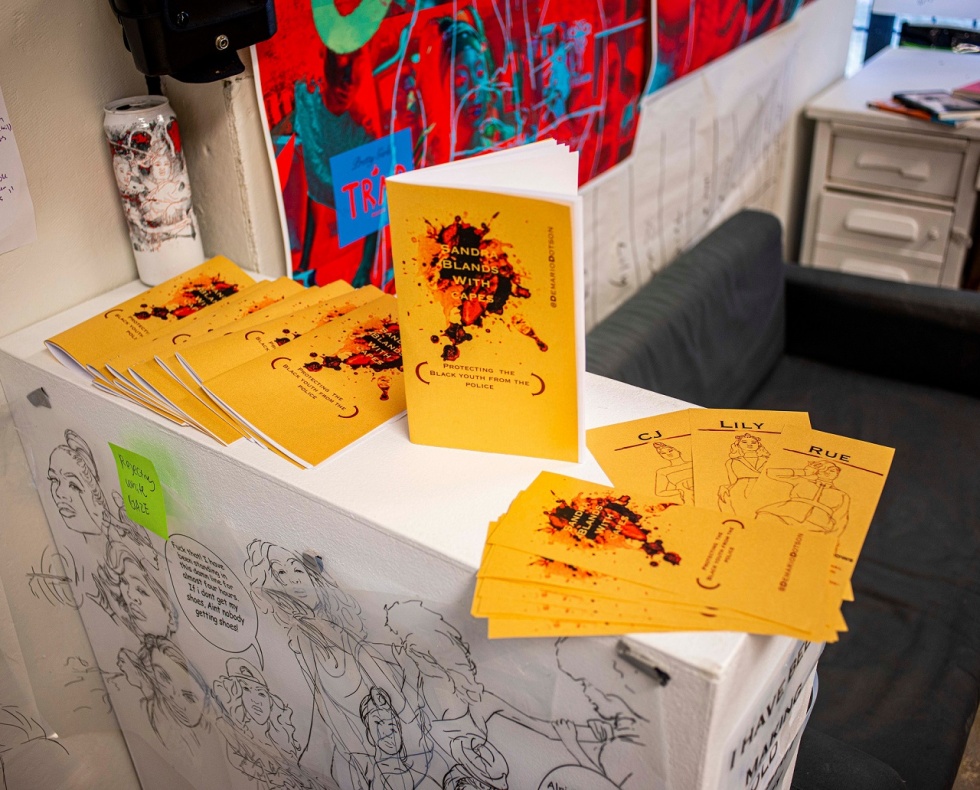 Demario Dotson, 2021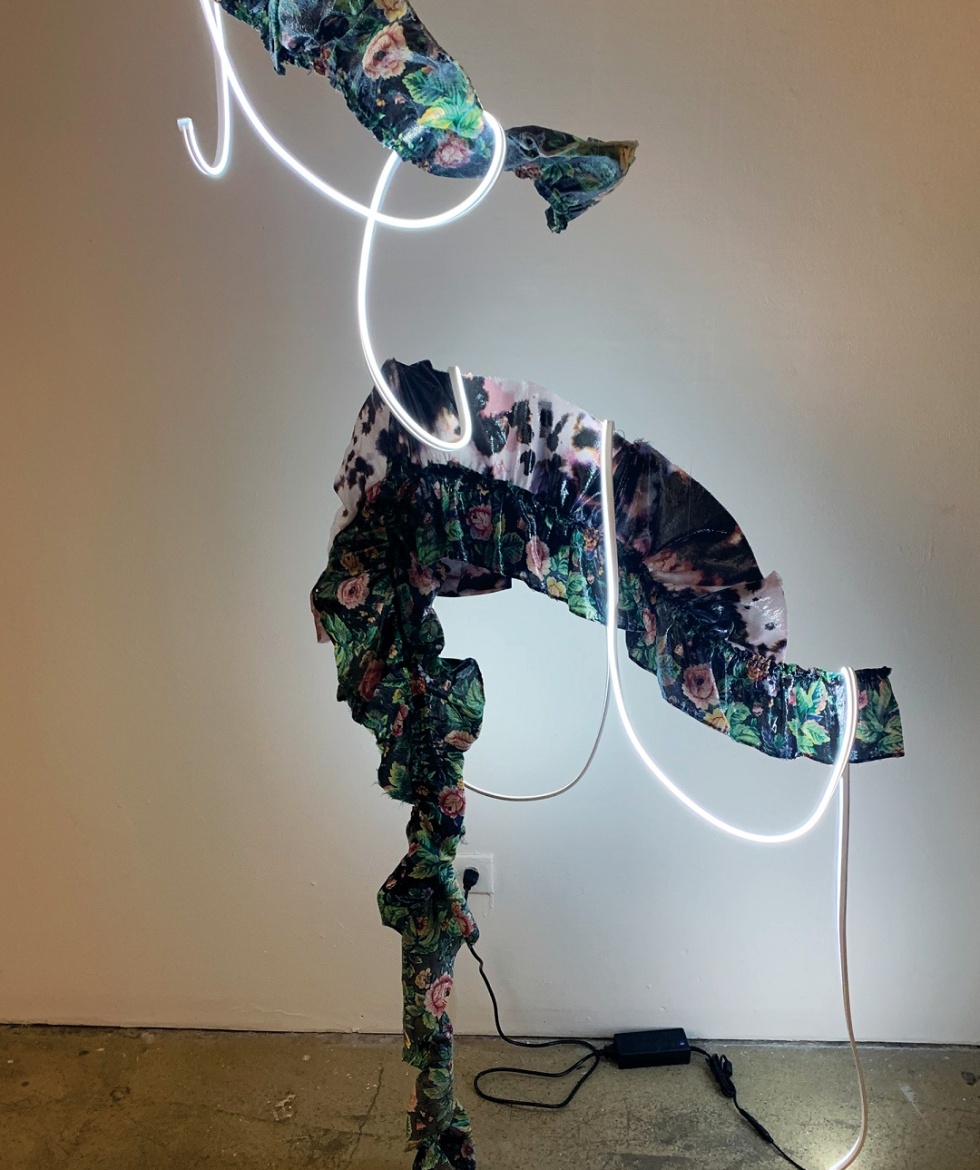 Ashley Karnowski, 2022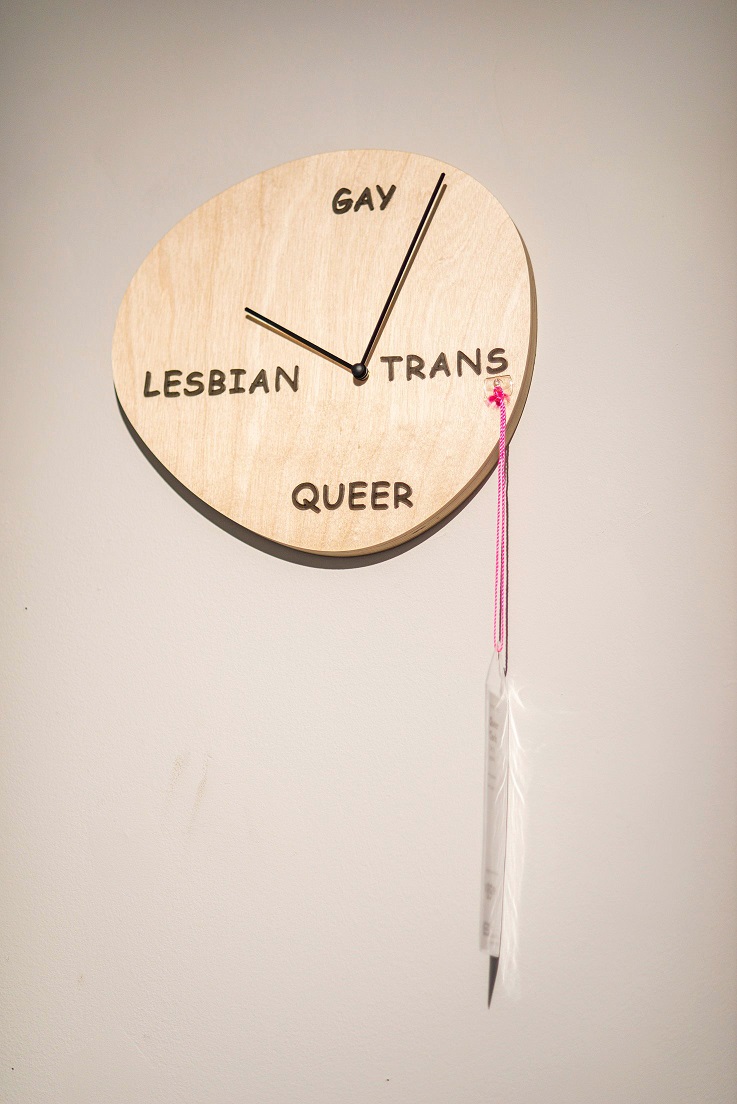 Tanner Blackwell, 2022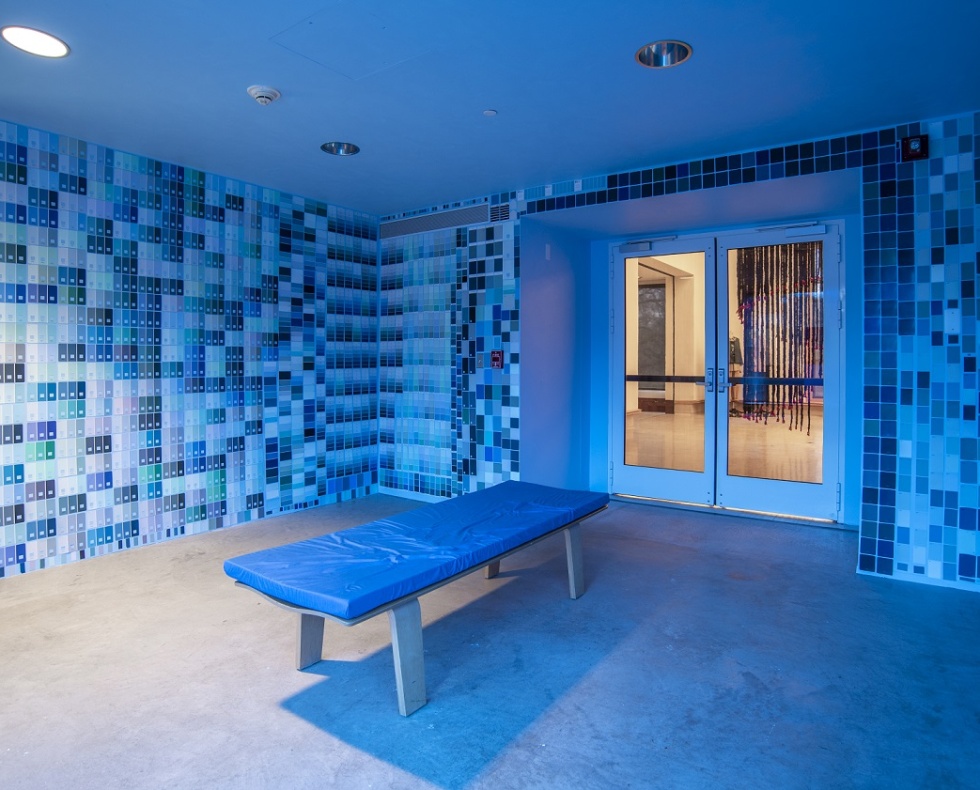 Cass Penegor, 2022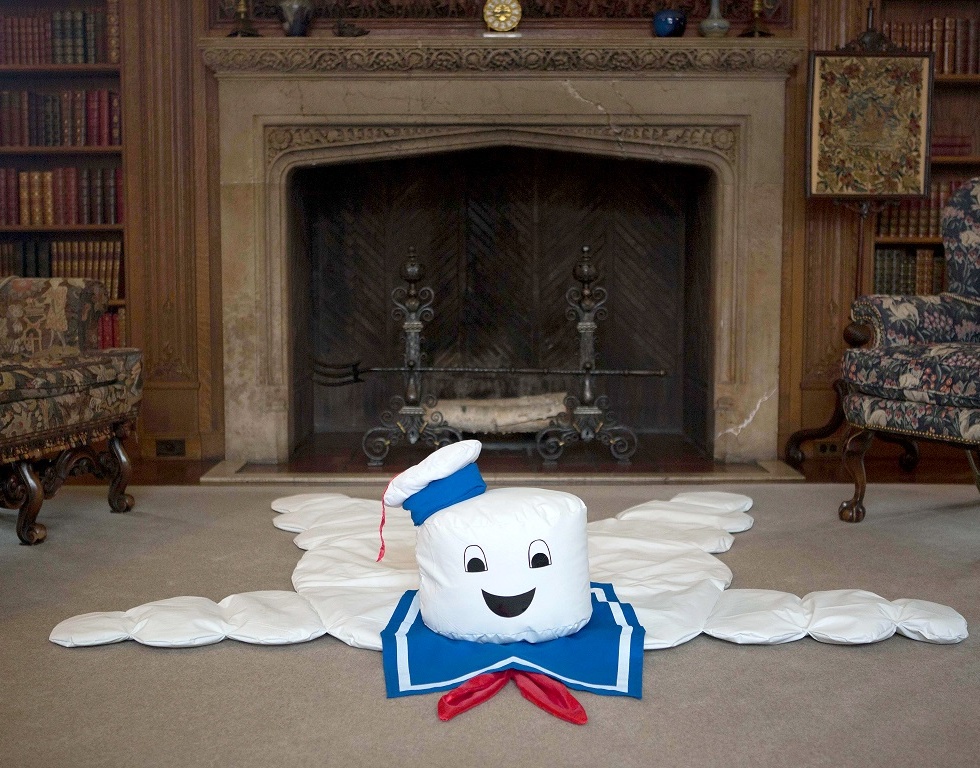 Andie Labgold, 2022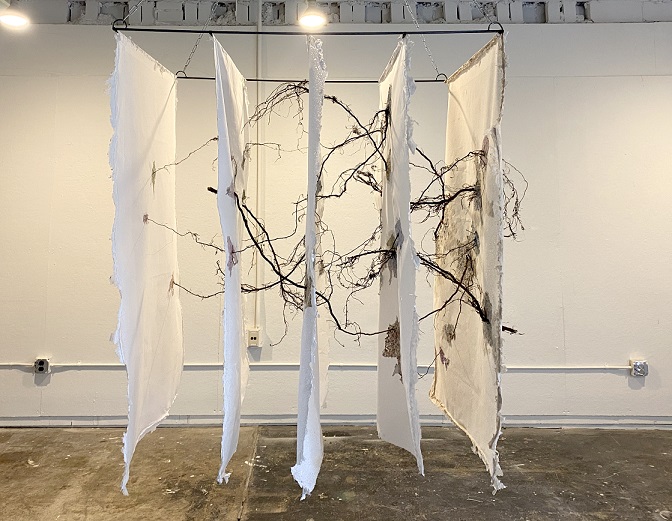 Linda Kentoffio, 2022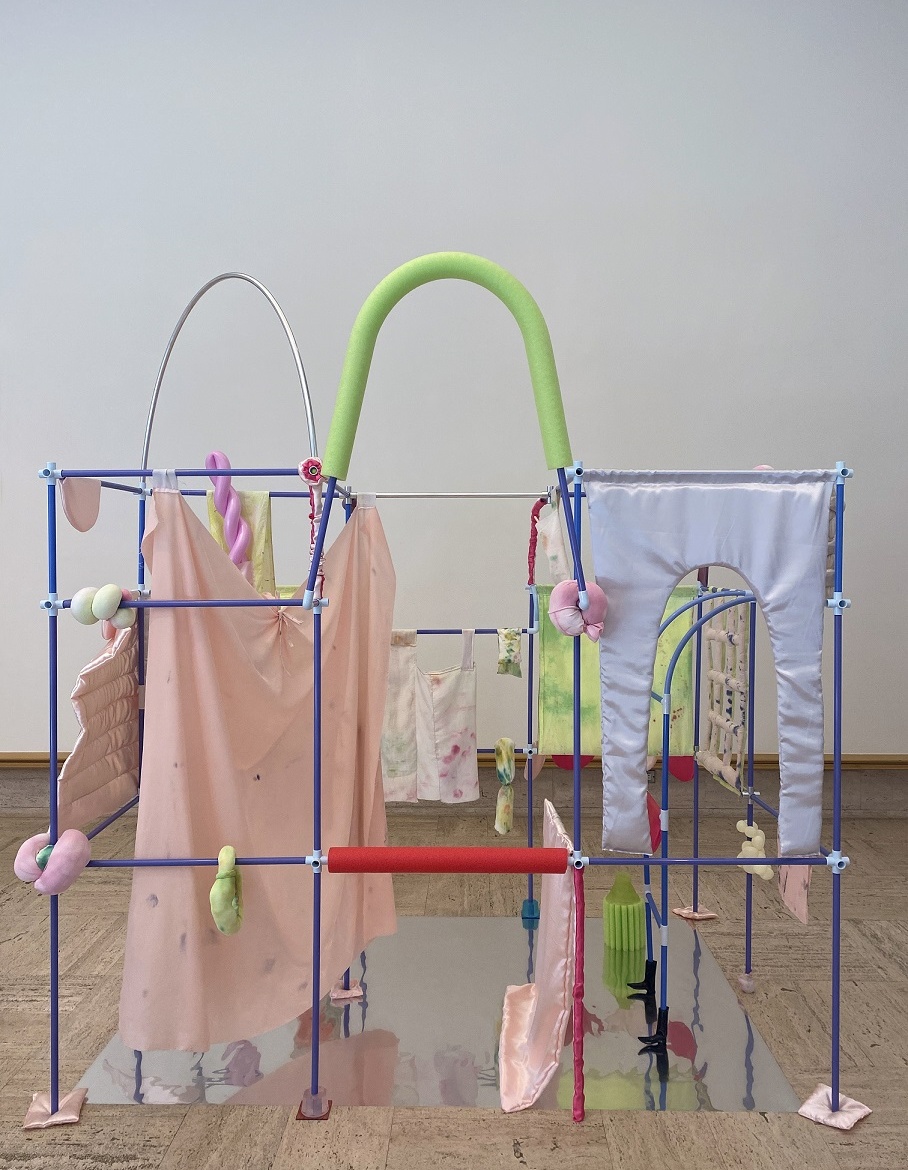 Kendal Kulley, 2021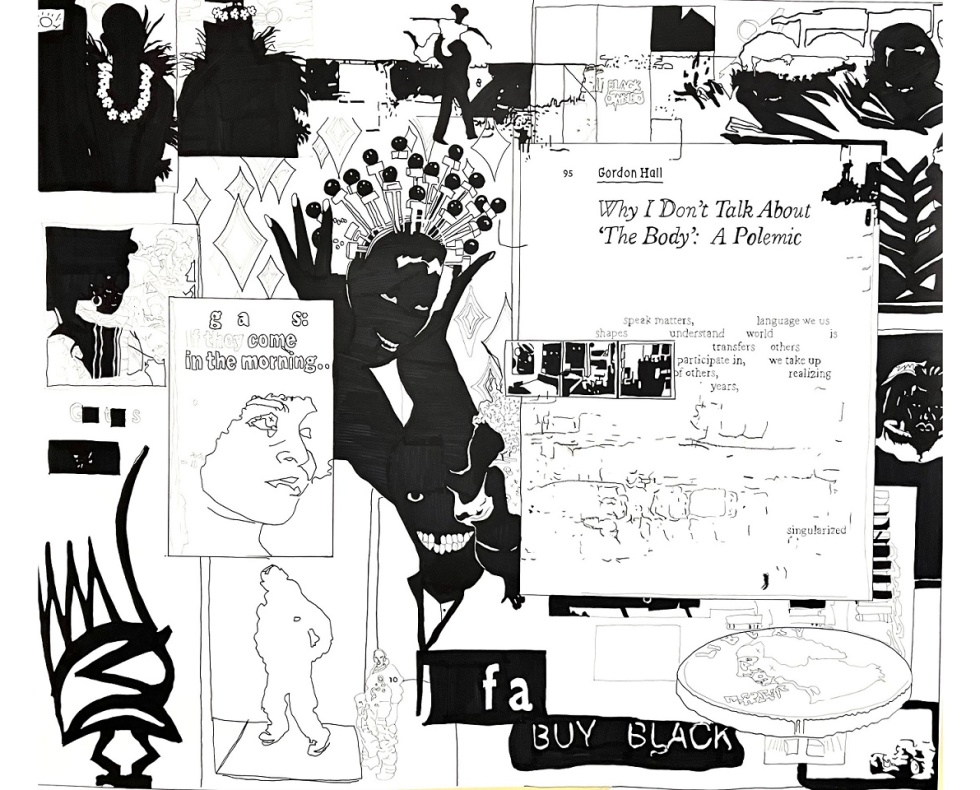 Doug Jones, 2022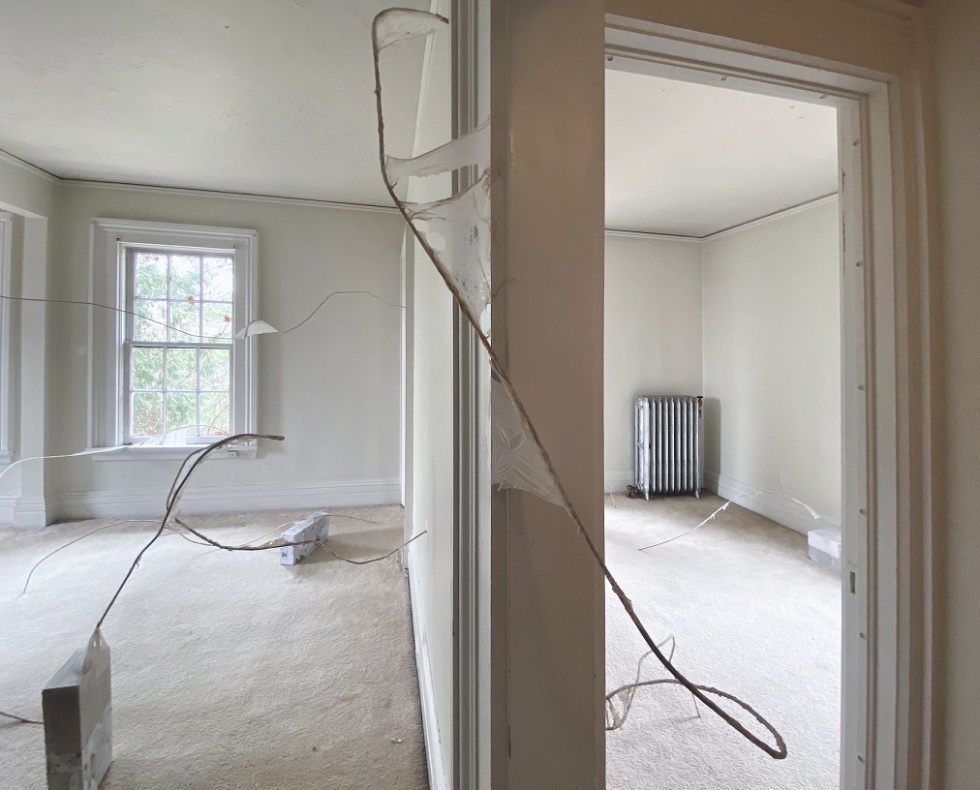 Ciaran McQuiston, 2020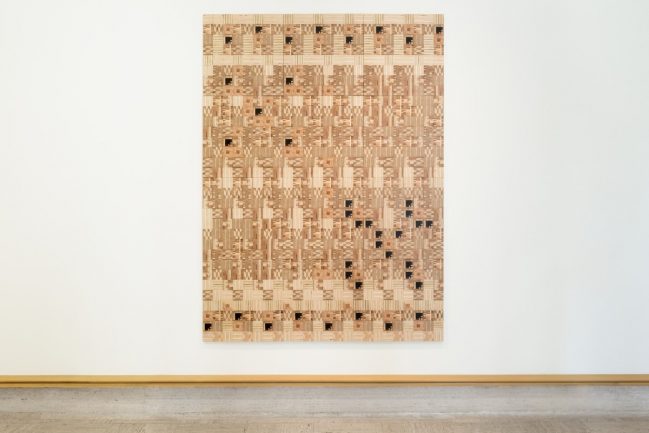 Ato Ribeiro, 2017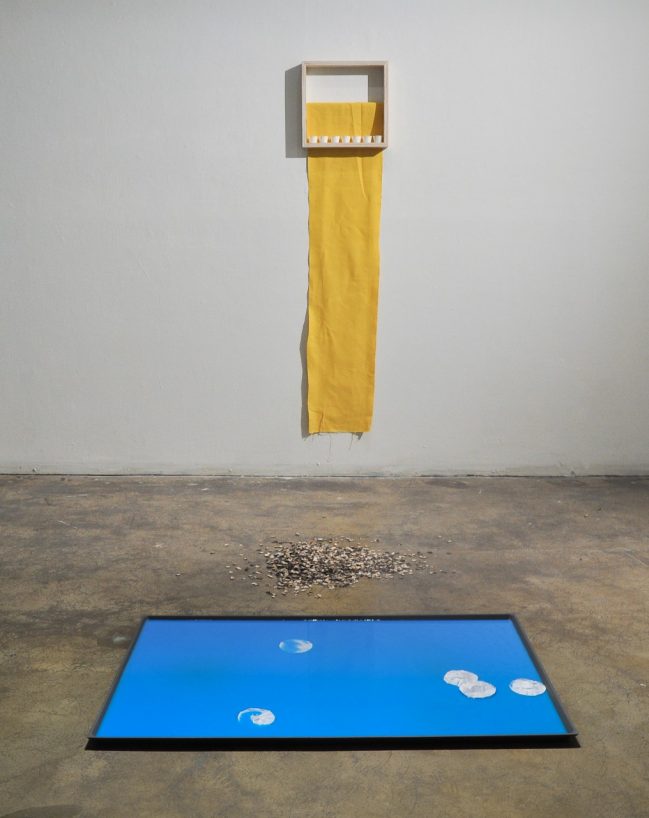 Matt Boyd, 2018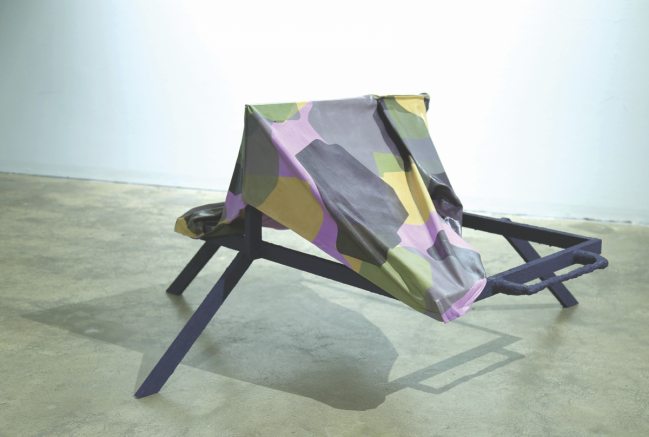 Emily Culbert, 2018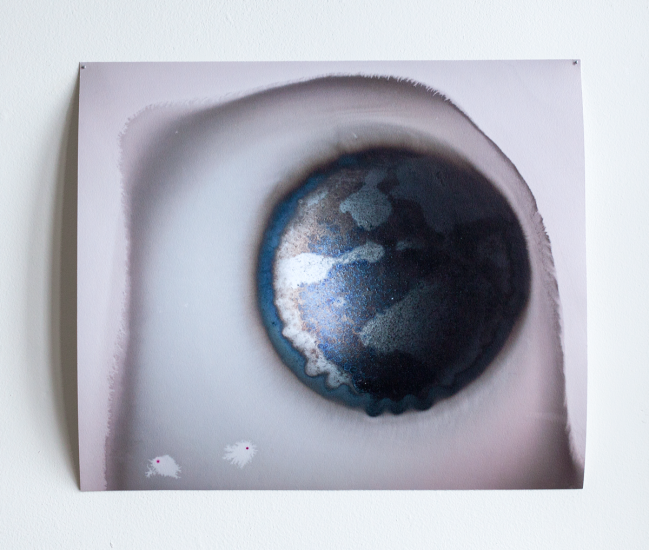 Molly Aubry, 2018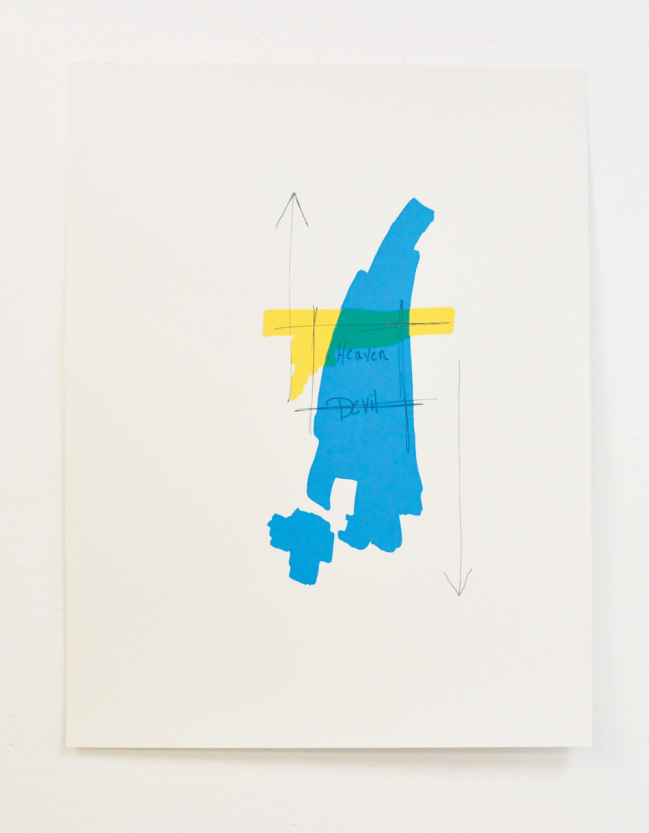 Matt Boyd, 2018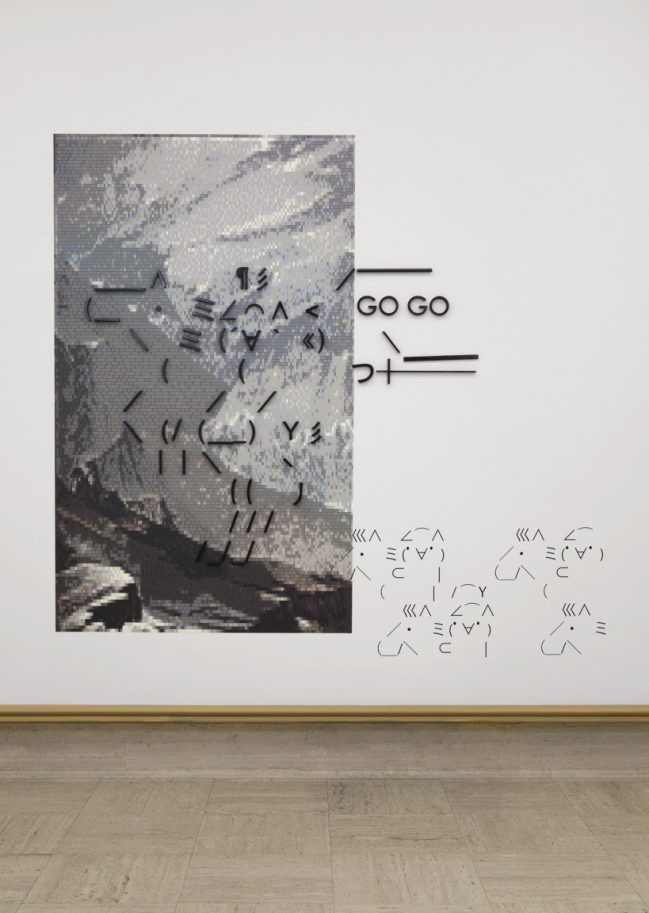 Natalie Hou, 2017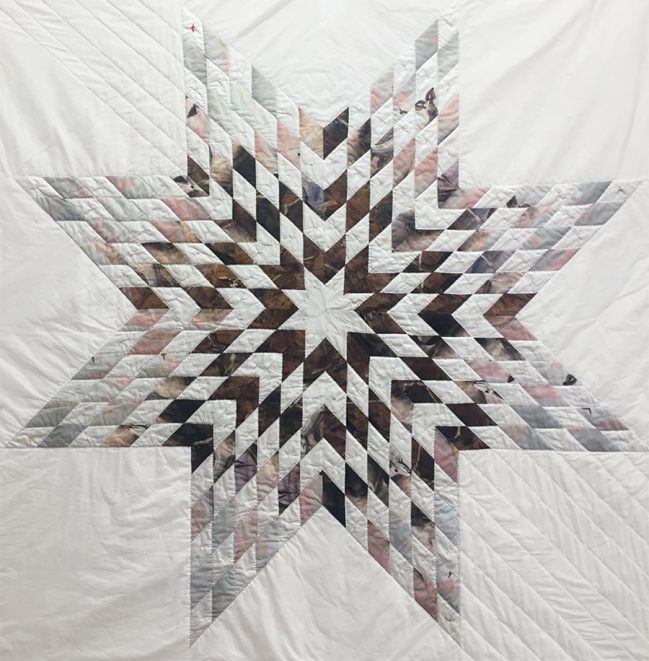 Jim Bullard, 2016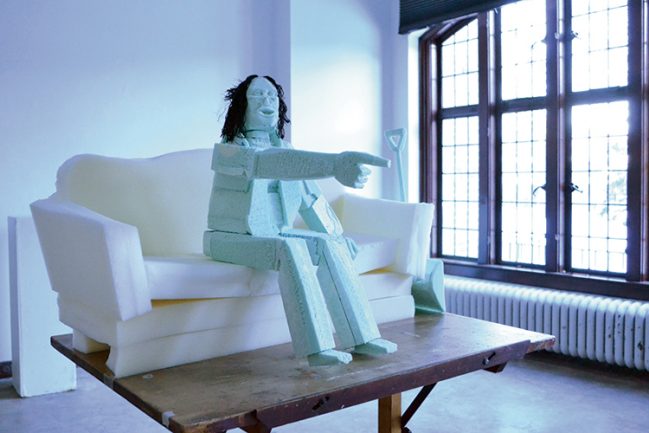 Paolo Marino, 2017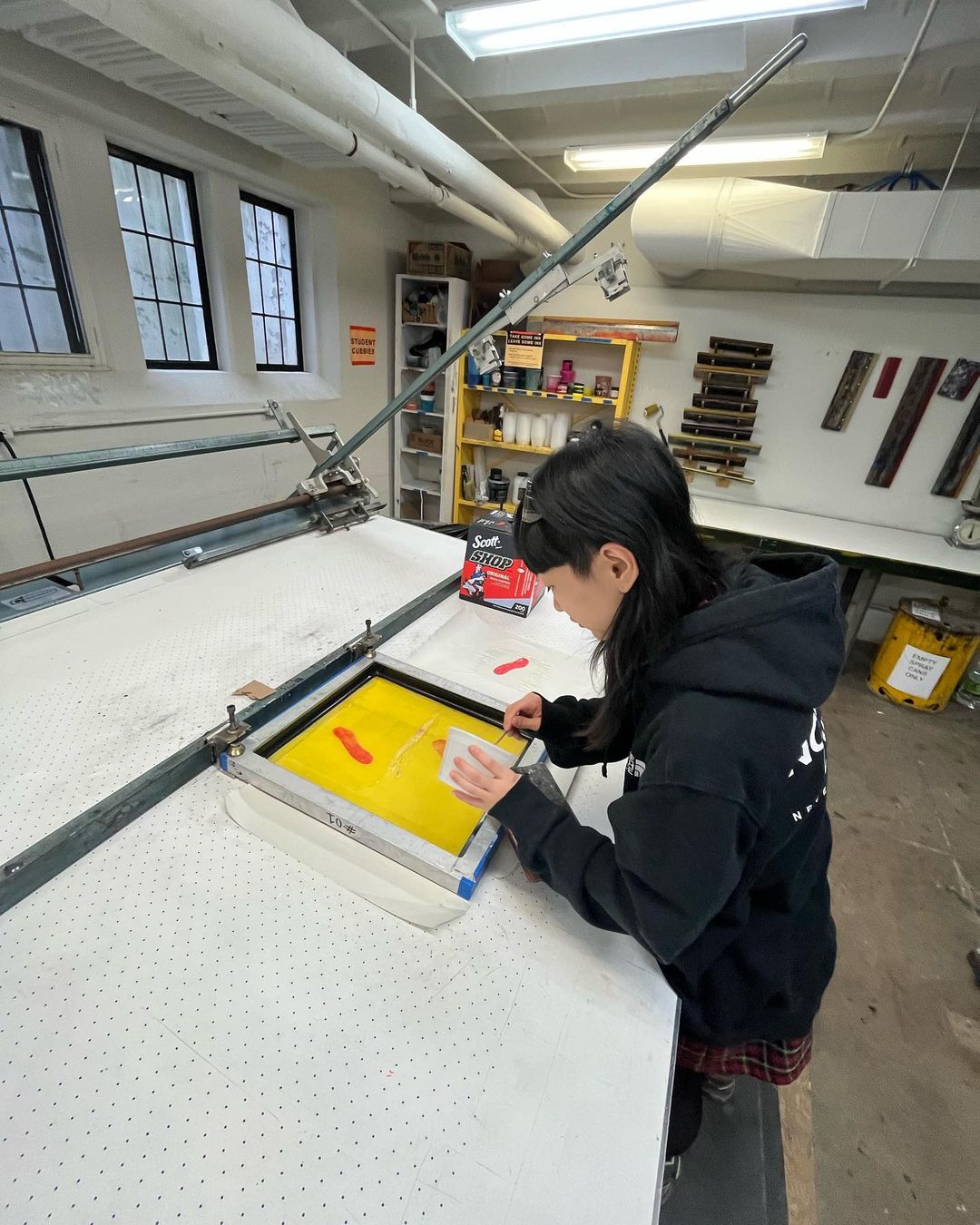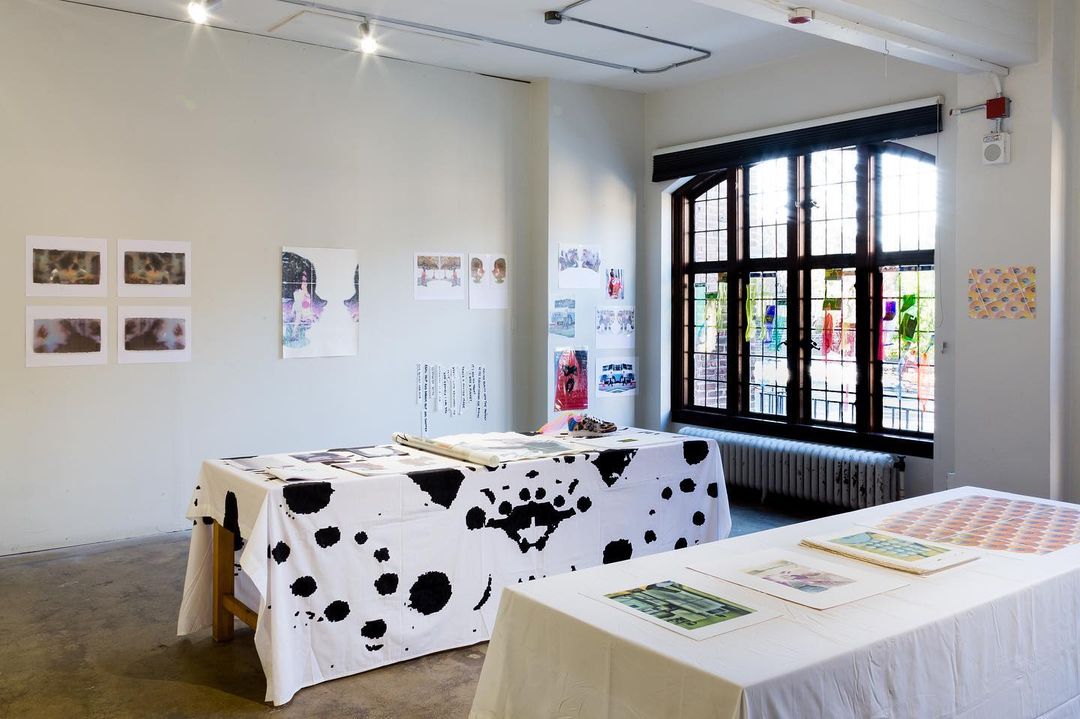 Print Media elective Miku Saeki (MFA Metalsmithing 2023) works on a screen print in the Print Shop.
Print Media Critique Room with works by Alivia Zivich (MFA Print Media 2021). Photo: Sarah C Blanchette.
Print Media Facilities
Print Media Facilities
The Print Shop, in the Academy's Administration building, is the primary working space for Print Media students and is available for all Academy students and Artists-in-Residence. Our shop contains necessary equipment for a wide range of traditional and experimental printmaking processes in addition to substantial square-footage and large tables to accommodate large-scale works and wide-reaching collaborations.
Cincinnati  Long Arm Poster Printing Press

Takach Etching Press (72"x40")

 

Charles Brand Etching Press (30"x16")

 

Takatch Lithography Press (72"x40")

 

Hinge Clamp boards and jigs for printing on dimensional substrates.

Shared 110 & 230 screens

CMYK printing inks, trans base, mixing tools, and containers

 

Shared photo emulsion, scoop coaters

 

Shared inks, modifiers, and non-toxic etching grounds

Various lithography rollers (leather and rubber)

 

Tools for hydro-dipping and marblizing

Punch system for pins and tabs registration

Heat Press
Print Media students also have access to Cranbrook's Central Materials Lab for fabrication in metal, wood, ceramics, fiber, and other materials and Central Media Lab which houses large format printers, an embroidery machine, computer stations, a theater, and a photography studio.